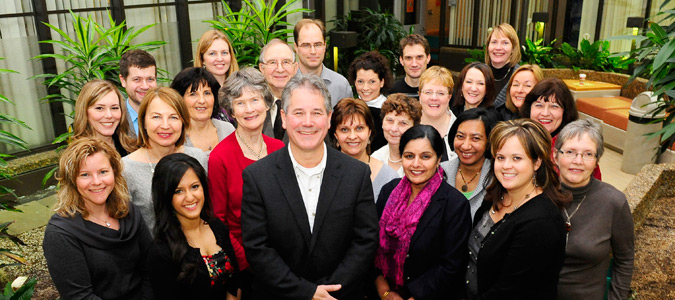 "Agriculture has the worst injury and death rate of any industry in Canada and this costs Canada an enormous amount of money," said John Gordon, director of the CCHSA. "This is largely attributable to incidents with machinery and livestock; that doesn't even include health issues related to respiratory diseases or exposure to chemicals, etc."

It is a matter of out of sight, out of mind, explained Gordon, adding that it is something the centre will continue to address through research, training and clinics designed to improve health and safety in rural communities.

"Over the past 25 years, the CCHSA's extension division, the Agriculture Health and Safety Network, has grown to include more than 200 rural municipalities in Saskatchewan. This growth has allowed the centre to play an integral role in addressing farm health and safety, not just in Saskatchewan, but across Canada," Gordon said. "We have held a number of international symposia that have influenced legislation in Canada and the U.S. and are now being asked to put on our health and wellness clinics in British Columbia, Alberta, Ontario, Nova Scotia and Newfoundland."

The reason for this growth, he said, is that the research the group conducts in Saskatchewan is applicable all across Canada. "We look at what producers breathe, eat, and drink and how they work and live. Emphysema caused from dust in grain handling, for example, used to be a major problem in rural communities, but because of our respiratory research, health in this area has improved dramatically," said Gordon, a respirology professor in the College of Medicine and co-lead of the U of S Airways Research Group.

The CCHSA celebrated its achievements, along with its 25th anniversary, June 14-15 with a two-part event - a retrospective and a look to the future at what issues are on the horizon for the next 10 to 15 years.

While there was much to celebrate, like how the CCHSA's work in Saskatchewan is leading all of Canada in terms of agriculture health and safety, Gordon said there is still much to do.

"We need to get accident levels down to an acceptable level, if there is an acceptable level. The only way to do that is to continue building a safety culture like what we have been doing for the past 25 years. We will continue to grow our training and research programs across Canada, whether in food and water safety, ergonomics, social, physical and mental issues or other aspects of health and safety associated with rural life."