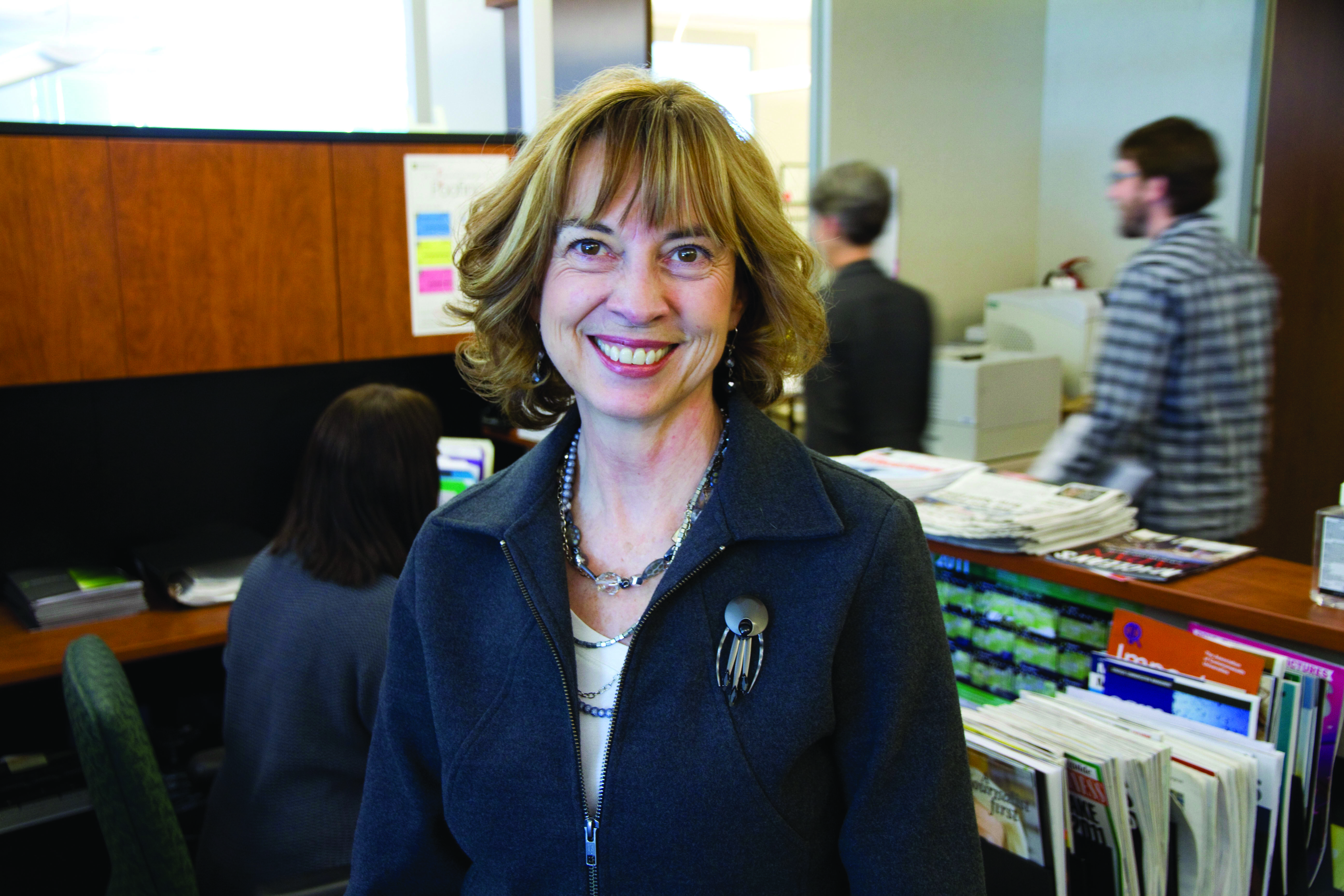 The program, managed by Facilities Management Division (FMD) in partnership with Workplace Safety and Environmental Protection (WSEP), was established in 2003 to conduct assessments for U of S employees. "In 2003, it was recognized that the university had not been addressing advances in technology, like the increasing use of computers and laptops," said Lynn Earle, chair of the OEP committee and interior design co-ordinator and project manager in FMD. "So many people were still working at old metal desks designed for typewriters. Years ago, comfort wasn't considered in the workplace, it wasn't part of the environment."

Ergonomics, said Earle, is now part of the workplace dynamic at the U of S, with the goal to address the need to improve office comfort and health. "This is accomplished through educating staff and management about ergonomic standards and increasing awareness about health and safety concerns. But the other aspect of this program is the review process to initiate an evaluation of workstations."

A review can be initiated by any employee, said Earle, adding that assessments to evaluate medical conditions take precedence. The review consists of a professional coming to the office to determine what is required to address ergonomic issues.

Some of the more common issues, like repetitive strain and shoulder or back pain, may be resolved with an articulating keyboard tray, a proper chair or adjustments to the workstation, said Earle. "However, there are some health problems that cannot be resolved completely. In those cases, trying not to aggravate an injury is critical."

Each year there are around 300 ergonomic reviews, said Earle, adding that everyone has a part to play. "The responsibility for ergonomics is shared among the employee to report the concern, the employer unit to bring the concern forward, FMD to acknowledge the concern and come up with a design solution, and the university to look at funding sources.

"Ergonomics is now considered in every new building project, renovation and addition, like Health Sciences, the Law Addition or VIDO-InterVac. It's just as critical as the mechanical and electrical parts of a building."

Earle suggested that the cost of a comfortable workstation, about $3,000, compared to an employee's annual salary makes "that initial investment for a proper chair and office is a drop in the bucket over the employees work life. A happy, comfortable employee is more productive."