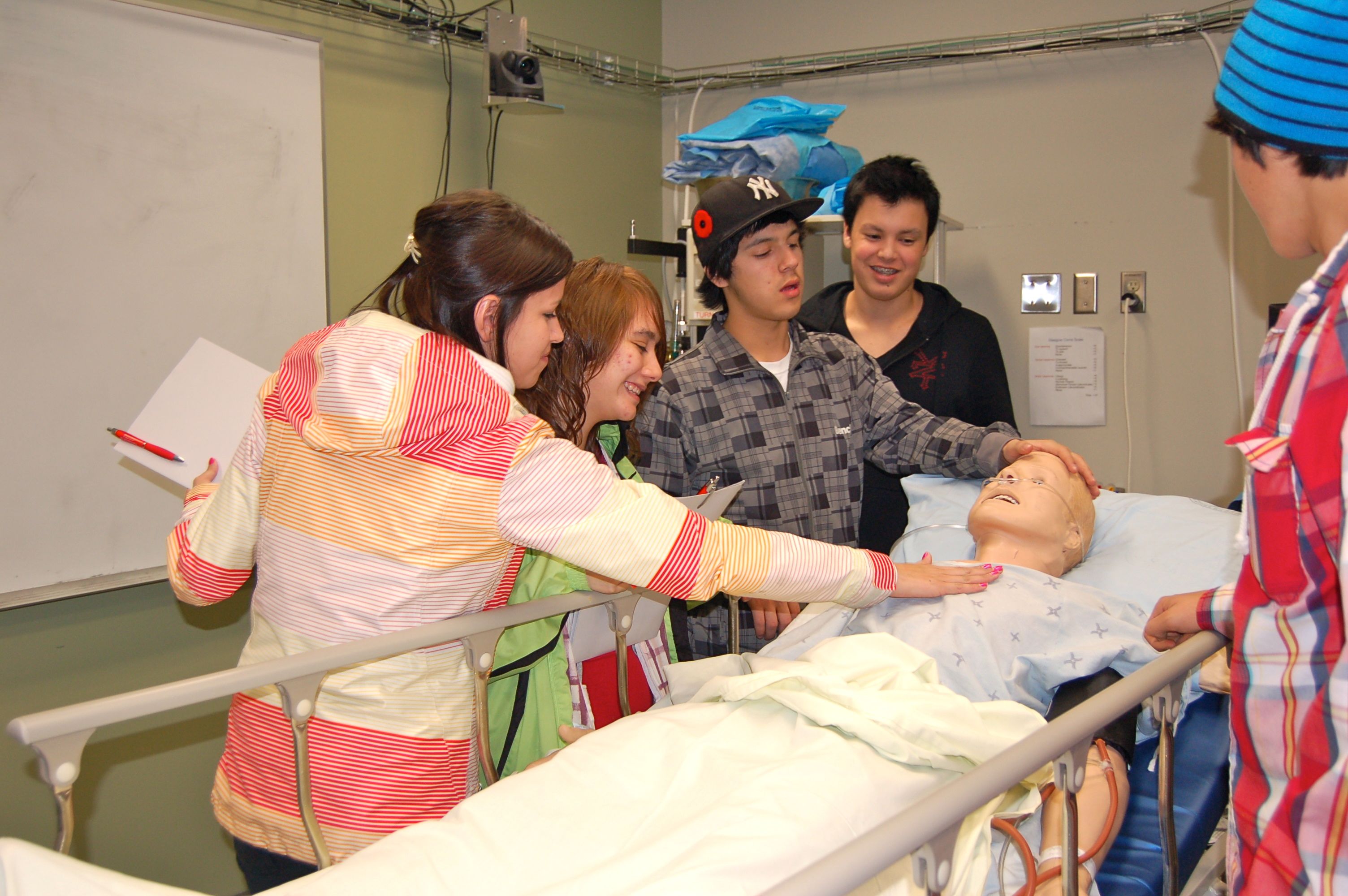 This is the second year the U of S health science colleges have partnered with the Canadian Medical Hall of Fame to host the event.

Through hands-on activities and interacting with researchers, clinicians and educators in real-life settings, students learn what it's like to be a U of S student. This year's participants attended workshops that included: If it's Physical, it's Therapy, Pregnancy and Gynecology, The Wonderful World of Pathology, How Medicines are Prepared, Clinical Nursing Skills in Action, Biomechanics - the physics of physical activity, and The Food Factor Challenge.

The day concluded with a panel discussion where students asked a variety of health professionals about their daily activities, the challenges they faced, how they became interested in their profession and what drives them to continue.

The students represented schools from Regina, La Ronge, Pinehouse Lake, and Saskatoon and surrounding area.