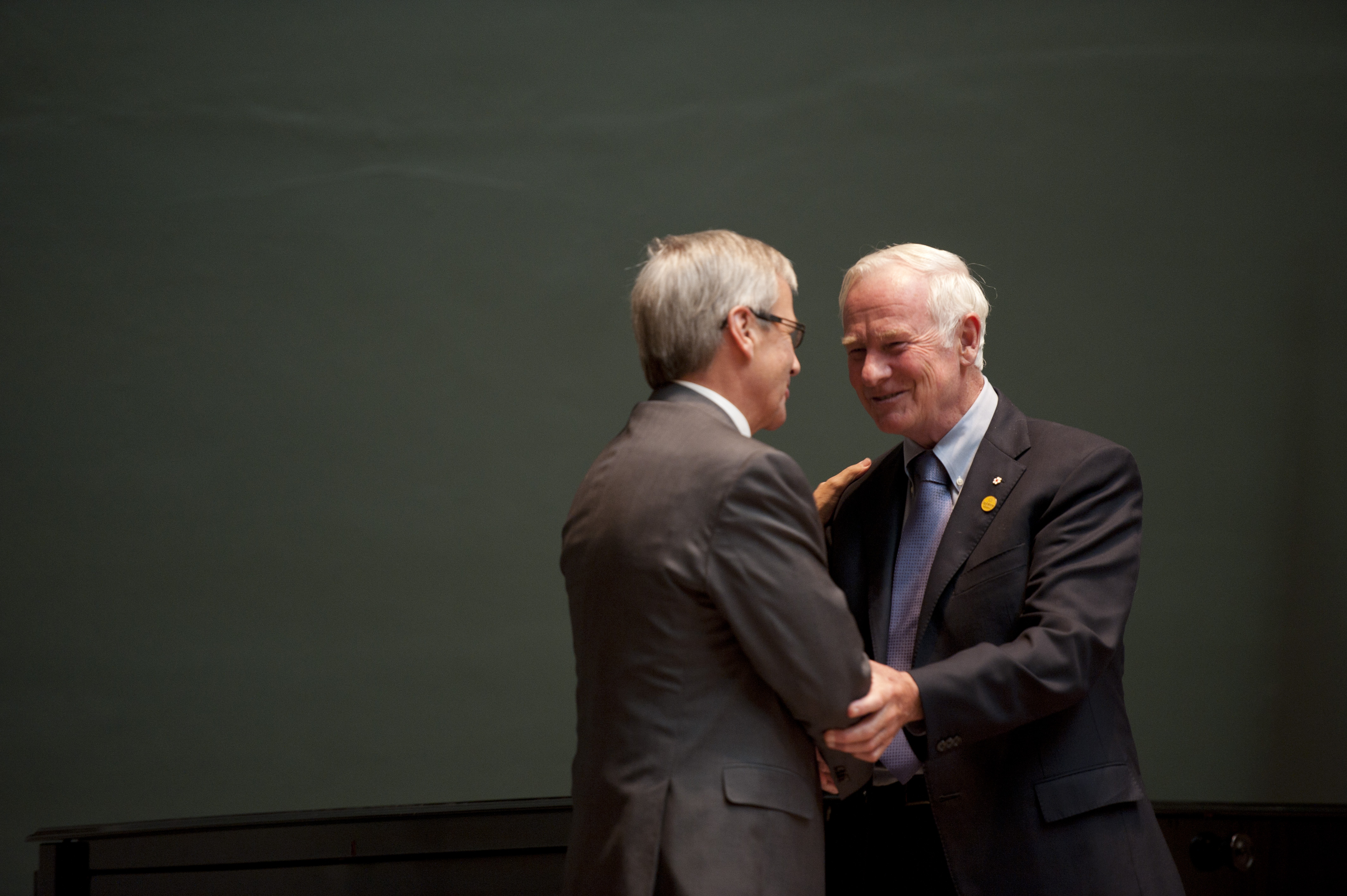 Johnston—no stranger to life on campus, having been in a university setting from the time he was an 18-year-old student to when he retired as president of the University of Waterloo at the age of 69—spent the afternoon with U of S President Peter MacKinnon touring the campus and meeting with members of the community.

"What a delight it is to be here with you today on this beautiful campus on the shores of the South Saskatchewan River," said Johnston to a crowd of about 200 in Convocation Hall. "I am particularly glad to be here at the start of an academic year (when) the fresh minds and fresh ideas come together."

Canada's 28th Governor General delivered a speech entitled Becoming a Smart and Caring Nation in which he focused on the importance of education and innovation in improving life. "The ability to innovate, socially and technologically, will determine our quality of life," he said. "Learning is the key to innovation, which in essence is about crafting new ideas to improve the way we do things.

"From the social innovation of Medicare to the sub-atomic insights of the synchrotron, Saskatchewan is known for its leadership and ingenuity across Canada and the world. And to those of you who are new to this university, this province or country, your ideas and energy are not only welcome, they are essential."

Following his address, Johnston fielded questions from the audience made up of faculty, staff, students and the general public. He then spent some time speaking with audience members at an informal reception.

The U of S was the last stop on Johnston's three-day Saskatchewan visit that also took him to Regina and Gravelbourg.