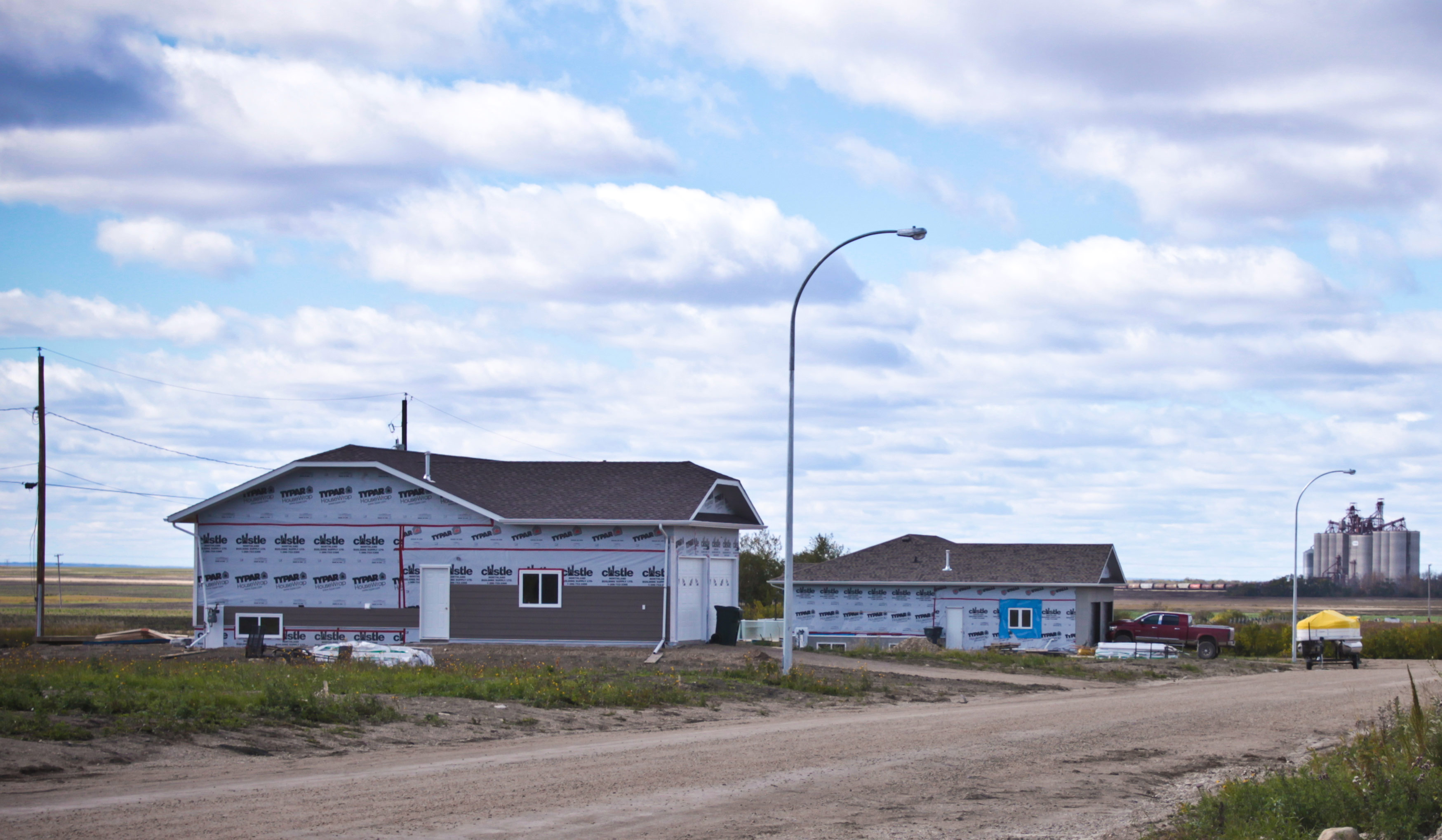 Melfort, Tisdale and Nipawin have been examining ways to combat housing issues over the last two years, but it wasn't until just last month that the idea of establishing a housing co-op arose.

"We want to address housing needs in our region," said Brenda Ives, coordinator of the Northeast Regional Intersectoral Committee. "A lot of groups are on board with that. I really think housing co-ops might be one of the solutions we are willing to try."

Ives said the biggest challenge for Melfort and similar communities is to establish adequate, safe, and affordable housing.

Discussions began after the U of S held an exhibit in Melfort about co-operatives called the "Building Community Exhibit" during two weeks in October.

Lou Hammond Ketilson, director of the Centre for the Study of Co-operatives at the U of S and chair of the International Co-operative Alliance Committee on Co-operative Research, wanted to hold workshops in conjunction with the exhibit, and to explore elements of co-op housing because of identified housing issues in the area.

"Taking the exhibit to Melfort has been an incredibly positive and rewarding experience for us at the centre," Ketilson said. "We created a very strong partnership with the community itself. And the community could see the benefits of bringing the exhibit there."

About 20 people from Melfort, Nipawin, Tisdale, Carrot River, Porcupine Plain, and Hudson Bay attended the workshop in October to explore co-operative housing.

"It helped participants better understand co-op housing, and it provided some practical examples," Ives said. "I found that particularly helpful."

Housing co-operatives exist all over Canada, including Saskatchewan, and can work in different ways. The concept is based on providing not-for-profit housing for its members. Co-ops only charge members enough to cover the costs associated with maintaining the housing.

Melfort resident and U of S senator Ed Bourassa said he thinks a housing co-op is a great idea. "Housing is one of the basic needs that people have, and when a community can provide adequate housing it's a sign of a healthy community," said Bourassa.

Brent Lutz, community development manager with the City of Melfort, said recent numbers show the vacancy rate in Melfort is below one percent. He said a housing co-op has a lot of potential in the community, but that challenges lie ahead.

"When it comes to housing programs, financing is the major issue," said Lutz. "We were looking at the idea of co-ops to see if they provide an avenue that would help with that."

Lutz said housing affordability is a problem for the city, and that housing prices have increased 93.5 per cent in the last four years. Add to that a growth in population, increasing rental rates and very low vacancy rates, which compound the problem.

"Quality of life is critical for growth of the community, and housing is a major factor for quality of life," Lutz said.

He expects a full report on housing strategies to be completed by the end of the year.

The exhibit was based on more than five years of research conducted by the centre on co-operatives and social enterprises. The role of the U of S centre is primarily research, but also education and training. "We're there not just to do research, but also to share results so the community can use it to advance its own interests," Ketilson said.

"It's a very positive experience when you can conduct research and share it with the community, and see how that research is applicable to the community and how it affects the quality of lives of people living in those communities," she said.

Additional workshops are planned in the coming months.