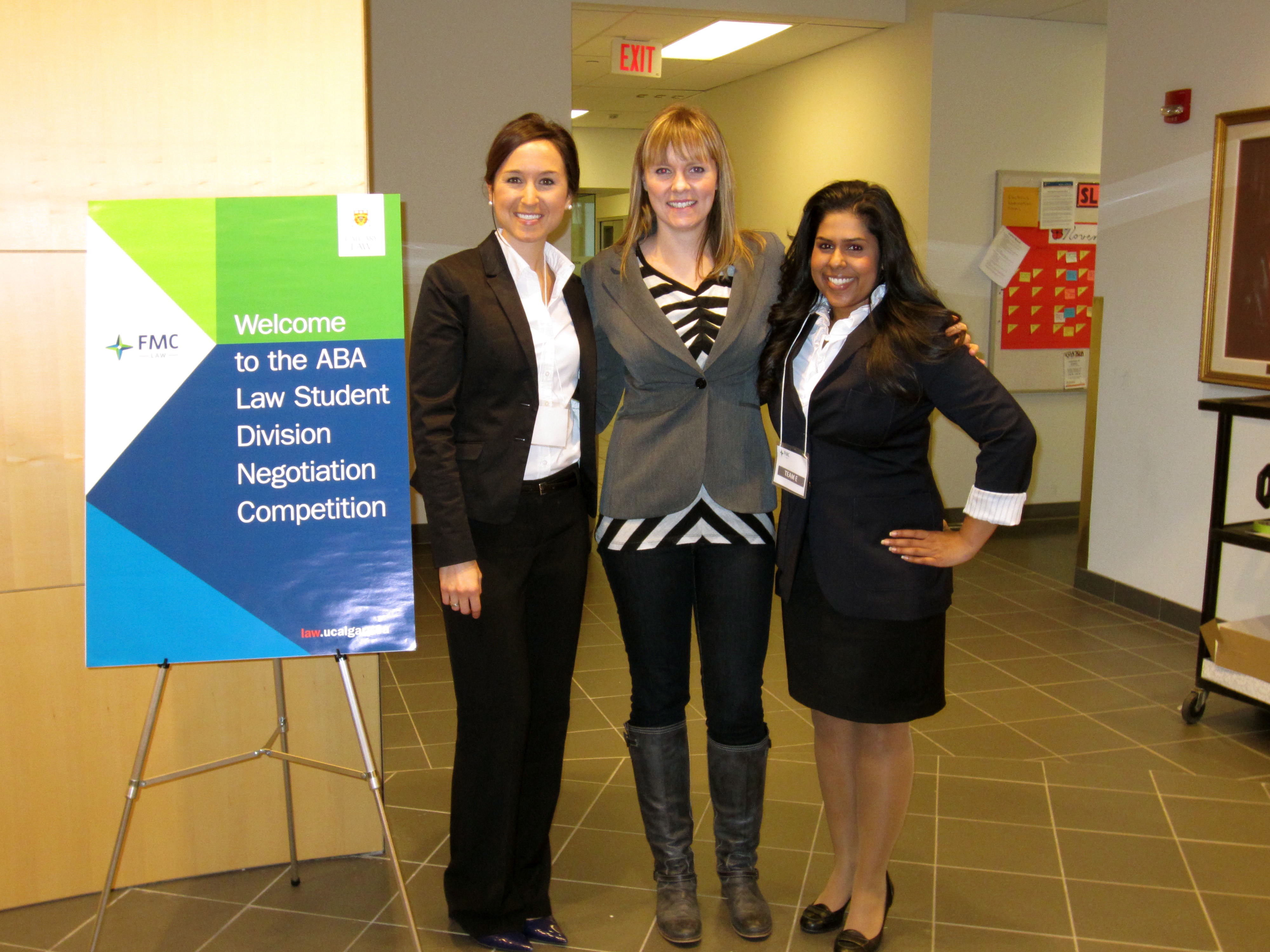 McCartney and Singh just received their invitation to the competition in late November. FMC is providing support for their attendance at the New Orleans competition. Singh and McCartney were selected by a competition subcommittee as one of the top-ranking teams from regional competitions held across Canada and the United States that didn't place first in their region. All first-place teams automatically win a spot at the national competition. Competition rules allow the subcommittee to issue a limited number of additional invitations to high-ranked Canadian and American teams.

They placed second at the ABA Law Student Division Regional Negotiation Competition in Calgary, Nov. 5-6, 2011, where they competed against students from law schools in Washington, Montana, Oregon, Idaho, Alberta and British Columbia. FMC also provides sponsorship for this competition and participating students.

They advanced to regionals by placing first at the FMC Negotiation Competition held at our college, September 30. This competition, held annually at the College of Law, celebrated its 11th anniversary this year. Twenty teams of two law students each compete against each other to obtain, through negotiation, the best possible result for their client, as determined by the competition judges. The judging criteria includes outcome achieved, as well as team planning, flexibility, teamwork, ability to deal with ethical issues, and a self-analysis of the team's performance conducted at the end of the negotiation.