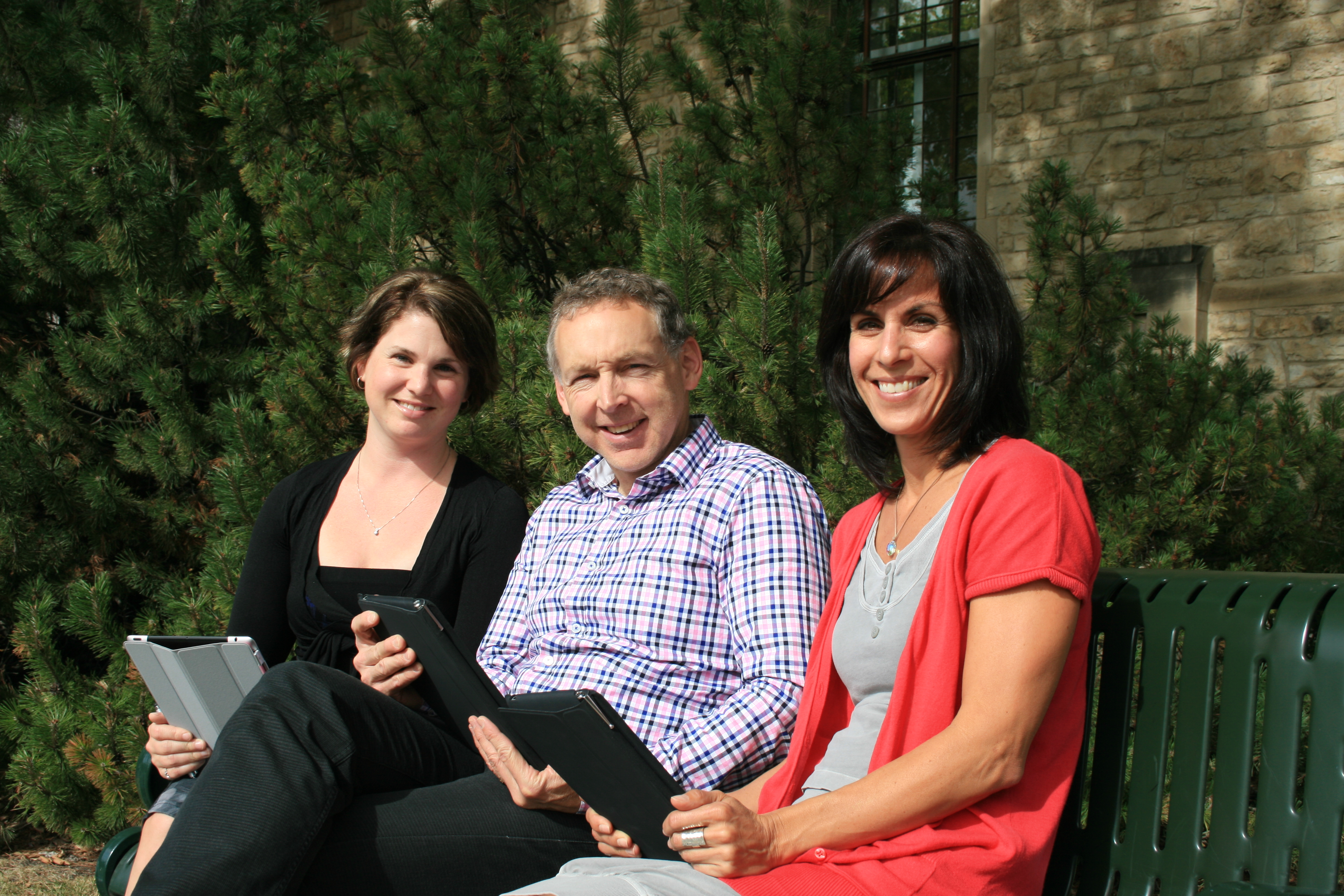 This fall, Information Technology Services (ITS) launched a new set of course tools that includes the basics but offers many more features as well as the opportunity to modify and customize tools to suit particular needs. More than a year in development, the new online tools offer something for everyone, from those who just want to post lecture notes to those who want to set up virtual chat rooms or wikis. As Amanda MacKenzie, ITS project manager said, "as instructors grow, the system can grow with them."

The change was required because the old course tools software was outdated, explained Janis Shirriff with ITS training services. A new software platform that has been modified to the U of S look and feel provides not only the expanded suite of tools but integration with other e-learning services like blogs or web conferencing and with online textbook resources from publishers.

Shirriff explained the course tools were developed in consultation with a faculty advisory group that was polled about what tools they use and what functions they would like added. Among the enhancements is a feature that allows an instructor to post an assignment that students can pick up and drop off electronically, eliminating the need to email finished work back to the instructor. There is also a new grade centre to organize and distribute marks to students for immediate feedback on their work. And the course tools can now be accessed from a mobile device.

A group of seven pilot instructors worked with the new tools in test courses over the summer "and were excited about all the features they could use," said MacKenzie. "It gave them all the freedom they needed to play around with the tools without students watching." The instructors could also be test students "so they could see exactly what students see."

Almost as much effort has gone into familiarizing instructors with the new tools as went into their development. Shirriff said training materials were prepared for all users including videos and "tips and tricks" resources. Every instructor received a personal phone call over the summer to introduce the tools and point to ITS supports that include group orientation sessions as well as one-on-one assistance.

Shirriff said the most positive responses so far have been to the enhanced announcement capabilities that include sending text messages to students who chose that option and the tools that allow instructors to post test and assignment results, organize students into groups and add in teaching assistants.

On the flip side, Bill Wallace, instructional support services manager, said that some instructors taken aback "by the sheer number of advanced features that can be turned on. This platform is so powerful that it can be a bit overwhelming" but many are taking advantage of the ITS supports "and I don't know of anyone who's gone away still frustrated."