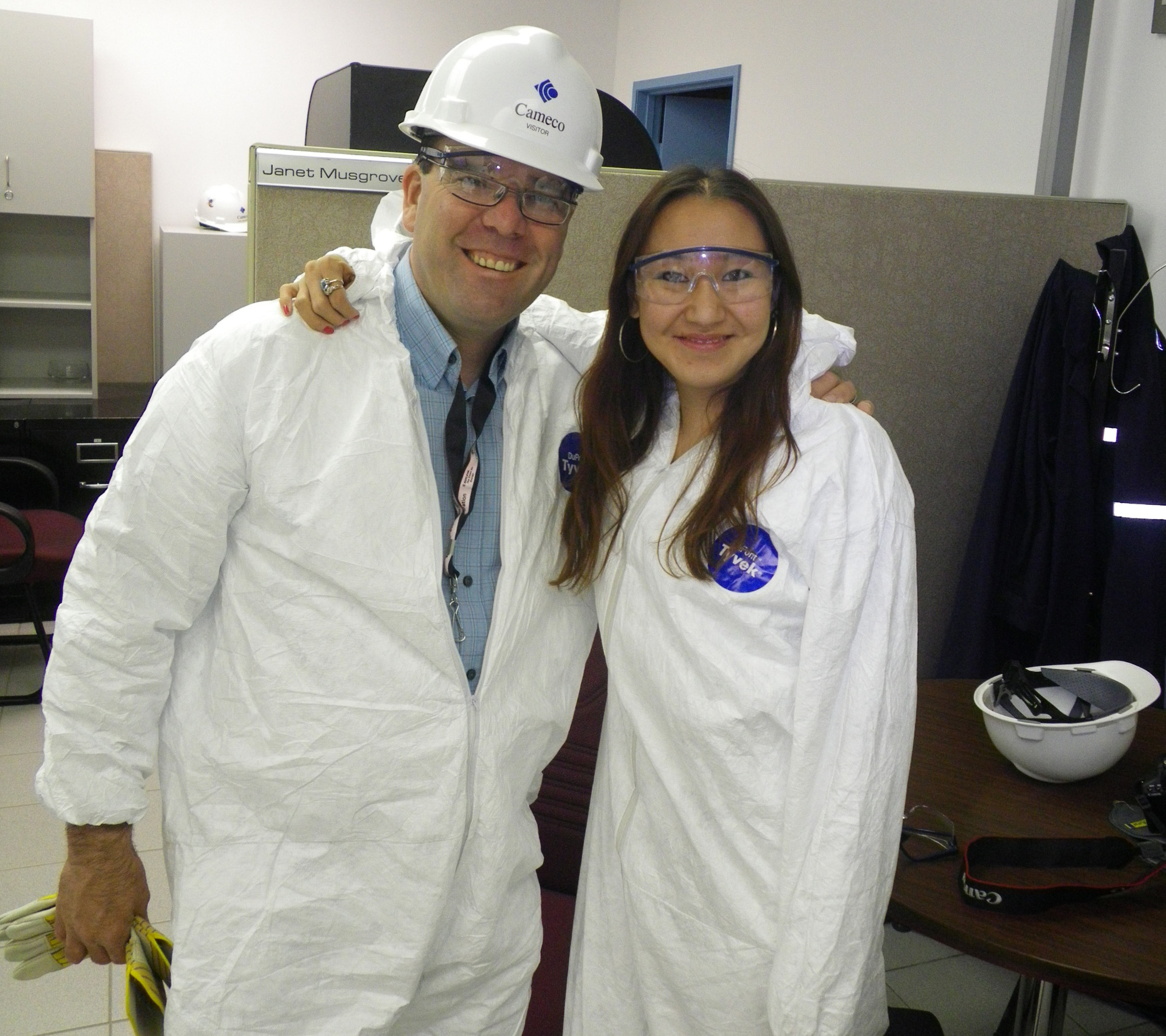 As part of the internship component of their degree, students visited Cameco's northernmost working mine in June to gain a firsthand understanding of mining operations in Northern Saskatchewan. The tour began for with a 90-minute flight from Saskatoon to the mine site where the group received a safety briefing and presentation on Rabbit Lake operations, which includes both a uranium mine and mill. Their tour included both underground and above ground operations at the mine.

Throughout the tour, Cameco guides stressed the importance of hiring northern residents so they could participate in the development of their land as well as live and work in the same community. The master's students, many of who are northerners, told organizers that the tour helped them to gain a better understanding of the activity that is currently driving economic development in Northern Saskatchewan. The experience will help inform the students' research as this first cohort approaches completion of the program.

In the photo are master's students Jim Searson of La Ronge, Sask., and Tamara Popov, an international student from Yakutsk, Russia, at Cameco's Rabbit Lake mine.