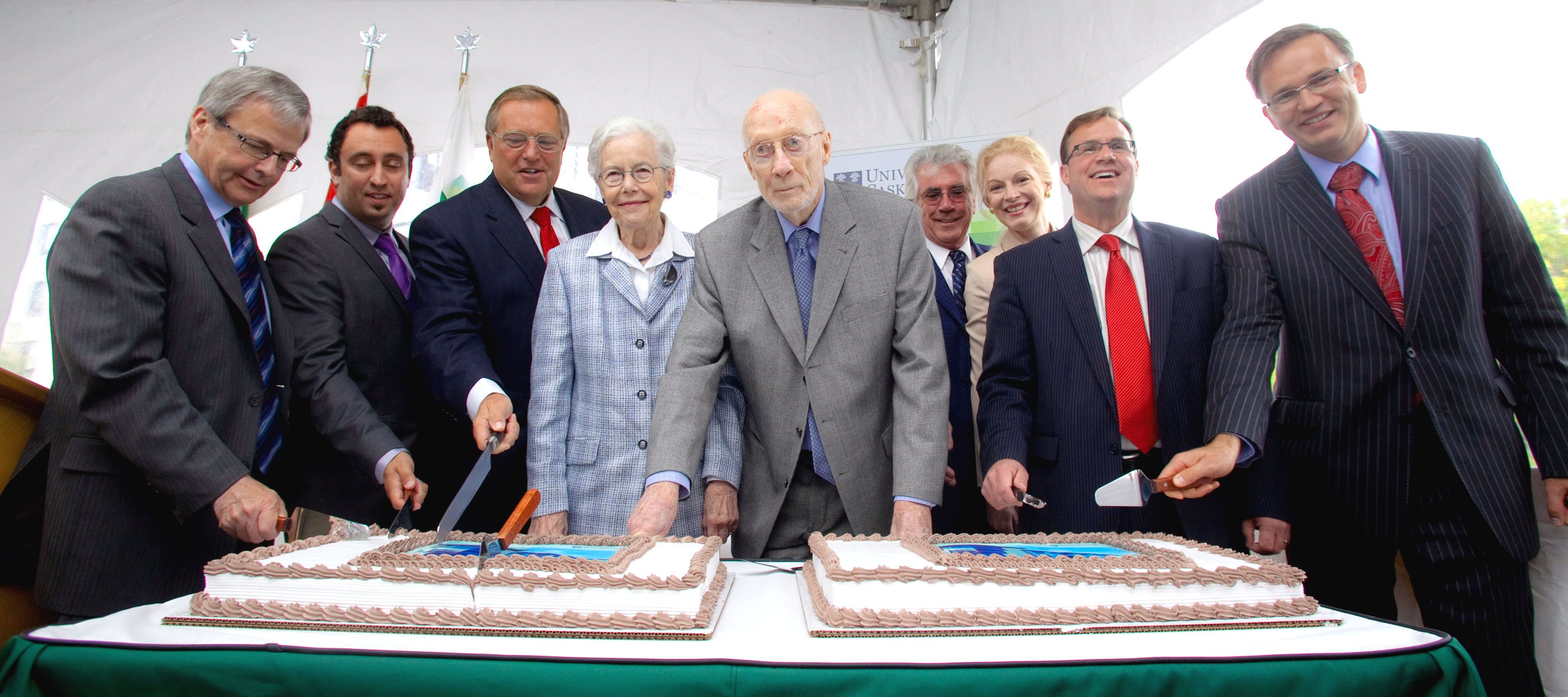 "We are pleased to open new housing for students, welcoming them to campus not only to study, but also to experience all that university life has to offer," said U of S President Peter MacKinnon. "The generous donation from the Morrisons ensures that our next new residence will not be far behind. The contributions from the Morrisons and our other partners on both projects show what is possible through partnerships."

"We wanted to make a productive contribution and felt that this would be the most valuable donation we could make to the U of S," said Russell Morrison. "A place for graduate students to live together as a community is of utmost importance."

The undergraduate residence doors opened for 360 students this fall, of a total 800 students when phase one and two are both complete in fall 2012. The new graduate residence, currently in the initial stages of construction, will house 262 students and is scheduled for completion in early 2013.

When complete, the projects will add room for a combined total of 1,062 students in on-campus student housing, bringing the total number of students housed on campus to 2,275, or about 12 per cent of the student population.

Funding for phase one of the undergraduate project was contributed by the Ministry of Social Services through Saskatchewan housing ($15 million), and the City of Saskatoon through its affordable housing grant ($575,000). The City of Saskatoon also contributed just over $800,000 toward the construction of the graduate residence.