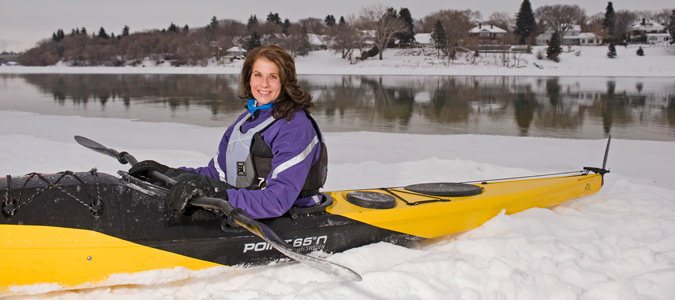 "My mantra is science for service," said Dubé in accepting the award May 27. "It is essential in this day and age for scientists to step outside of their disciplines and comfort zones to apply and offer their knowledge to the people and communities who need it. This is especially critical for women who are known for their abilities to think and serve beyond themselves, yet are so underrepresented in science and academia and often impeded by barriers to reach their full potential."

A world leader in water resource management, Dubé's work has influenced federal legislation, national environmental impact assessment practices and cumulative effects assessments in Canadian freshwaters. She has also contributed to the technology used for the treatment of wastewater in the pulp and paper industry. As co-lead on a U of S research team, Dubé is developing software to help energy developers make environmentally responsible decisions about power plant locations. Called The Health River Ecosystem AssessmenT System (THREATS), the software assesses the impact of power plants on water quantity and quality in the proposed location.

The 30th annual Women of Distinction awards recognize women for their contributions to the Saskatoon community in areas such as the arts, culture, athletics, leadership, education, entrepreneurship and health and wellness.