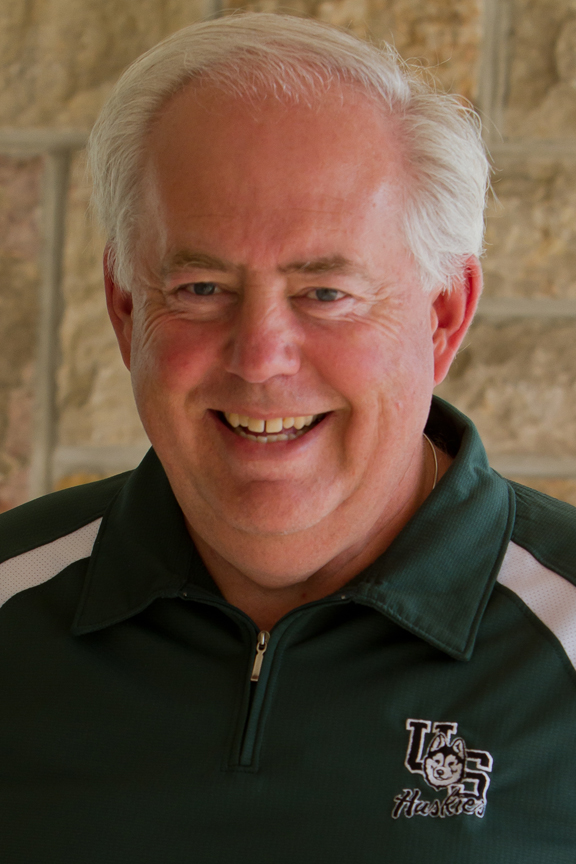 Although men's hockey at the university started in 1909-10, a sports program for student athletes was started 100 years ago.
Huskie Athletics has developed all-Canadians and national champions. There are Olympic medalists Stan Glover, George Genereux, Lynn Williams, Ken Lovsin and Lyndon Rush. Lyle Sanderson has been a track and field athlete and coach with the Huskies for almost half of their 100 years.
Four current head coaches—Dave Adolph in hockey, Brian Gavlas in volleyball, Joanne McTaggart in track and field and Brian Towriss in football—were Huskies athletes.
"In sport we celebrate wins and losses," said Basil Hughton, the Huskies' athletic director. "We often sell ourselves short celebrating the history. I say fill your boots. Enjoy. Remember the past, recognize today and look forward to the future."
In February, Huskie Athletics went to Prince Albert and launched a province-wide tour. It plans to hit 100 places in Saskatchewan to recognize the 100-year history and the role provincial towns and cities play in the Huskies, from Hafford and Hepburn to Moosomin and Meadow Lake. At P.A.'s Carlton Comprehensive, where 10 members of the high school staff are former Huskies, hockey forward Craig McCallum made a speech to his alma mater. About 1,500 students walked a lap around the school. Everyone was given a Huskie wristband.
Randy Emmerson, who is the principal at another high school in Prince Albert, the Collegiate Institute, was introduced to the crowd. Emmerson was a defensive lineman for the Huskies. His daughter Dalyce is a starting rookie with the basketball team this season.
There are brothers and sisters who are Huskies, wives and husbands. Ties with the Huskies span generations. The sports program includes war heroes and Rhodes scholars, artists and scientists.
"When I speak to service groups, I ask the people in the room 'How many of you are Huskies? Put up your hands'," said Hughton. "'OK, how many of you went to this university?' More hands. 'How many of you know someone who did?' If you live in this city you are a Huskie."
And connections to the University of Saskatchewan go beyond the borders. "When I was on the beach in Maui one Christmas I saw people wearing Huskie shorts," Hughton said. "Our logo is arguably one of the most recognized in Canadian university sport."
Hughton grew up in Moose Jaw and was a linebacker in the 1970s. He has been a high school teacher and principal in Saskatoon. What sticks with him are not the games he played for the Huskies, but the education pursued and the university experiences he shared.
"I think of where these people are today—doctors, lawyers, dentists, teachers," he said. "At the century reunion, I want to sit back and listen to the stories. I'd say to people to stay in touch. Reach out. This is your opportunity to be part and parcel."
The next century of Huskie Athletics begins.
Bob Florence is a Saskatoon freelance writer