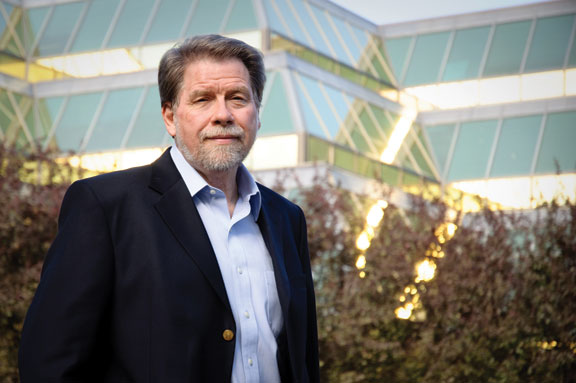 Among the reasons for the lack of success is not enough knowledge of what is required to launch a business and keep it running, said Glen Schuler, managing director of the ILO. "That is something the Tech Venture Challenge can help with."
Open to all members of the U of S community—faculty, staff, researchers, students and alumni—the competition will award the winner $50,000 to launch their technology-based business idea. In addition to the prize money, Schuler explained, Innovation Place will be offering the winner office space, parking and an internet connection for a year, while Deloitte and Touche will provide business mentoring.
"This competition is not about building a business plan, it is about building a business," Schuler said.  "The finalists will have access to the expertise in the ILO and others from the university and business community to develop and refine their plans for a business. We will offer advice and tools—in areas like human resources, business planning, marketing, finance and operations. During the summer and early fall, the finalists will use this information to develop and refine plans for their businesses."
Obviously, Schuler expl-ained, a good technology idea is needed. "But much more is needed to make it successful. The idea needs to be developed into a product or service that provides a valuable solution to a customer's problem. And you need to develop a business model that will enable you to make money from the sale of the product or service."
The application deadline for business ideas is April 27. In early May, the finalists will be announced. During the coming summer and early fall, the business plans will be developed and refined and the winner will be selected in October.
"It's a win-win situation for all of the finalists. Each get training and education on business fundamentals and will learn how to develop and pitch their ideas to potential investors," he said. "Our hope is that each of the finalists, in addition to the winner, will also get the tools and expertise to start their companies."
For more information on the Tech Venture Challenge visit the
Industry Liaison Office website
.