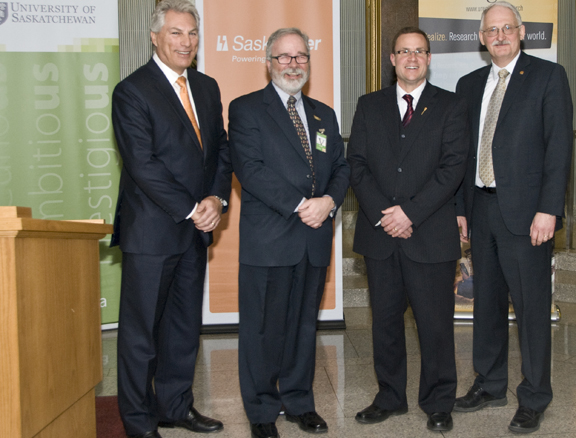 The funding announcement was made March 13 in Regina by Rob Norris, minister responsible for the crown corporation. A similar SaskPower-funded chair will be established at the University of Regina.

At the U of S, the chair will be in the power systems engineering field within the existing electrical engineering program, said a SaskPower news release. The program is already the main source of graduate electrical engineers for SaskPower and the funding partnership will enable SaskPower to work with the university to ensure the curriculum aligns with the company's future needs.

"As the province continues to prosper, we need to invest in new technology to ensure we have a sustainable supply of electricity to power future growth," said Norris in the release. "We also need to invest in the education of our future workforce to make sure we have the skills and expertise to support the changing needs of the power industry."

The U of R funding will go towards advancing research in carbon capture and storage technology.