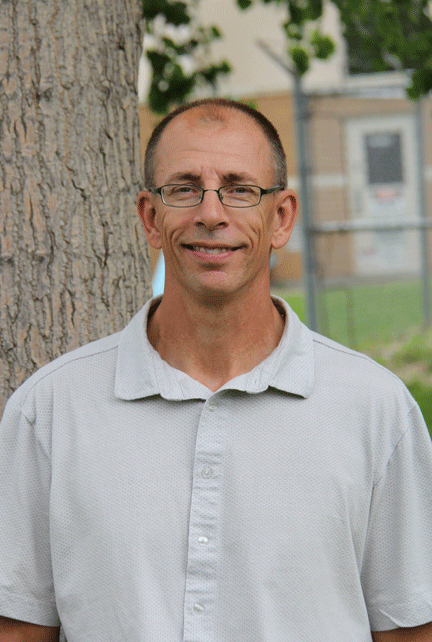 Over the next two years, as part of the first phase of the RenewUS program, two chillers and one boiler in the Heating Plant and two transformers that keep the university connected to the SaskPower electrical grid will be replaced with modern and more efficient equipment.

All are considered urgent replacements given both regulatory changes and rising demand on an expanding campus, said Ron Cruikshank, director of planning and development in the Facilities Management Division (FMD). When it comes to heating and cooling, "we're already pushing the envelope in terms of supply."

The 40,000-pound steam boiler that is scheduled to be replaced dates from 1954, he said. A new, $6-million model is expected to be installed and ready for use by the winter of 2013, and it will produce 100,000 pounds of heat without taking up any more space than the old one, said Cruikshank. "This is an example of how much more efficient this equipment has become over the years."

Another estimated $5 million will be spent on two new chillers. This equipment cools water that is circulated through campus buildings. The water absorbs interior heat before being circulated back to the chillers to be re-cooled; it is an air cooling system rather than air conditioning.

Cruikshank explained that federal regulation requires the two chillers be taken out of service by Jan. 1, 2015 because of the halocarbon refrigerant they use. They will be replaced with equipment that uses environmentally friendly refrigerant. The size of the new units will depend on physical space and budget, he said, but both should be operational by the summer of 2014.

At the Preston Substation on the east edge of campus, two transformers, both manufactured in 1968, will be replaced at a cost of about $3 million. Cruikshank said there are four transformers in the substation that provide electricity to campus from SaskPower; "in essence, we're the electricity distributor on campus." The two oldest units are showing signs of deterioration "and it's difficult to predict how long they'll last once they start to degrade."

The new transformers, expected to be online by early 2014, will allow SaskPower to upgrade service to campus to the lower-cost 138 kilovolts (kV) from the current 72 kV, said Cruikshank. They will also make it easier for the university to quickly connect to the Saskatoon Light and Power transmission grid should there be a long-term outage in the SaskPower system.