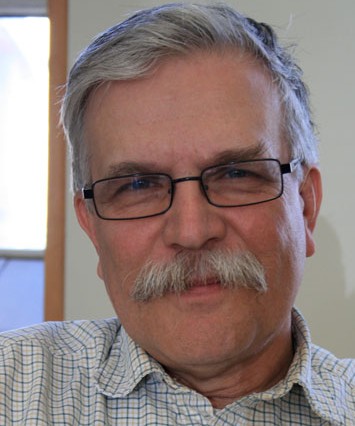 Called the Transparent Activity-Based Budget System (TABBS), the model has been introduced to college deans and will be run parallel to the existing budget system until its full implementation at the end of the university's third planning cycle in 2016. For one of the people closely involved in its development, TABBS hits the mark when it comes to linking resources to strategic priorities and ensuring budget responsibility is appropriately allocated.
Lou Qualtiere, associate dean of research in the College of Medicine and co-commitment leader of the finance resources commitment in the second integrated plan, said the new budgeting system "will push our thinking about priorities and ensure that decisions will be made on the basis of academic merit and cost."
In an interview with
On Campus News
, Qualtiere explained TABBS grew from the need for a new budget system to replace the university's historic process. That process, in the simplest terms, involved central administration taking the previous year's revenue allocation for each college, adjusting it for salary increases, other differentials and what he termed "special arrangements," and then providing that new amount for the next year. "It really didn't allow the people in charge of looking at budgets to understand how budgets were determined."
Qualtiere, commitment co-leader Laura Kennedy, associate vice-president of finance, and a working group set out four years ago to find out how other universities handled their budgets. They looked at various resource distribution systems, at the effects each had on university operations and at how each might be applied at the U of S. The result is TABBS, which he said is very complex but centres on two main components.
The first is responsibility centres, mainly the colleges (but also other entities like VIDO) that control academic programs and, in TABBS, have responsibility for the revenue needed to operate those programs and the associated costs. That revenue, he said, comes from three main sources – tuition, research and the university's provincial operating grant. If, for example, a college operates a program with 50 students in it, that college will receive tuition those students pay but it will also have to cover the program costs, items like faculty and staff salaries.
The second part of the model, said Qualtiere, "involves recouping some of that revenue to pay for central costs." These include items like space, utilities and other central services, and are identified in TABBS as support centres. Using student services as an example, he explained that the total cost of providing student services to campus will be proportional to the number of students in each college, and each college will then be billed for the actual cost of the service for its students.
"Using this model, you know exactly what your revenue and costs will be," he said. "Once all those numbers are known, there may be units, departments or programs that lose money so the responsibility centre will have to recover those costs somewhere else if it believes that maintaining that unit or program is critical to its mandate. It informs the academic decisions we're making with numbers that reflect the actual cost of the activity."
TABBS also ensures support centres are responsible for their activities. "If one support centre is costing me X and I don't feel like I'm getting value for that money, that will force the discussions that have never occurred before," said Qualtiere. "There's accountability on both sides."
The commitment to transparency in the budget system comes in making the costs and revenue allocations to all responsibility centres available to all. If two colleges want to develop a joint program, each will know the others revenues and costs, he said. The result is informed planning and decision-making; "there'll be no suspicion because it's all out there."
With the TABBS model established, Qualtiere said the transition period to its full implementation "is absolutely critical. With this model, no one ends up with the same amount of money they had before" so time is needed to clean up the data and ensure the numbers are reflecting reality. Consultation is still required, he said, as is education and supports for those heading responsibility centres. But, said Qualtiere, Provost and Vice-President Academic Brett Fairbairn has said "he would like to see this model become a reality around the end of the next planning cycle and I think that's a reasonable approach."
As the work of the finance resources commitment draws to a close at the end of April, Qualtiere said he is pleased with the TABBS model and its adherence to the principles laid out at the start of the project, specifically that budgets are aligned with activity to ensure focus on strategic priorities. It has been a great deal of work and Qualtiere admits he has learned more about university budgeting than he ever imagined "but just the fact we got this far, I have to be optimistic about its success."
More information can be found on the
TABBS website
.