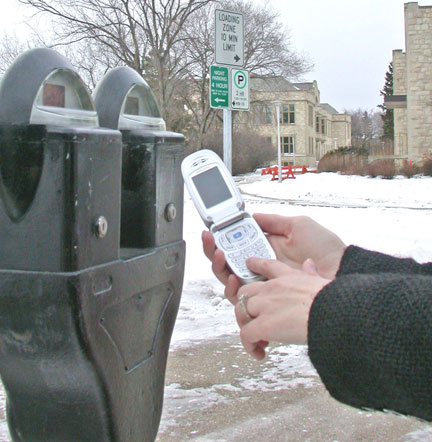 Judy Wall, manager of the unit, said finding a new vendor has allowed the university to again offer the option of paying for parking by cellphone. When users register for the service by calling the number on parking meters, they provide their license plate number, which enforcement officers verify to ensure payment has been made.
There is also a new online payment option to pay parking tickets. Wall said the service was made available in October 2011 and by March, about 35 per cent of all tickets were being paid online. The online payment option can be viewed on the Consumer Services' parking website under violations.
And for those with tickets to pay, Wall said the university will no longer accept personal cheques. This change is due to the high cost of non-sufficient fund (NSF) cheques, she said, but other payment options include the new online payment process and cash, debit or credit card payment at the Parking Services office. Money orders can be mailed in the ticket envelope but Wall warned against mailing cash. "It is legal tender but it's not recommended because cash is not traceable if something goes wrong."
She noted a 20 per cent increase in the number of tickets written on campus in the last year and suspects people are choosing not to pay for meters. Rather, they are risking a $50 ticket with an early payment option. To discourage this practice, Wall said the early payment option for meter and pay by space violations was raised to $15 from $10.
Information about all of these changes, including instructions for registering for pay-by-phone service, downloading pay-by-phone apps and online violation payment can be found on the parking website:
www.usask.ca/consumer_services/parking/