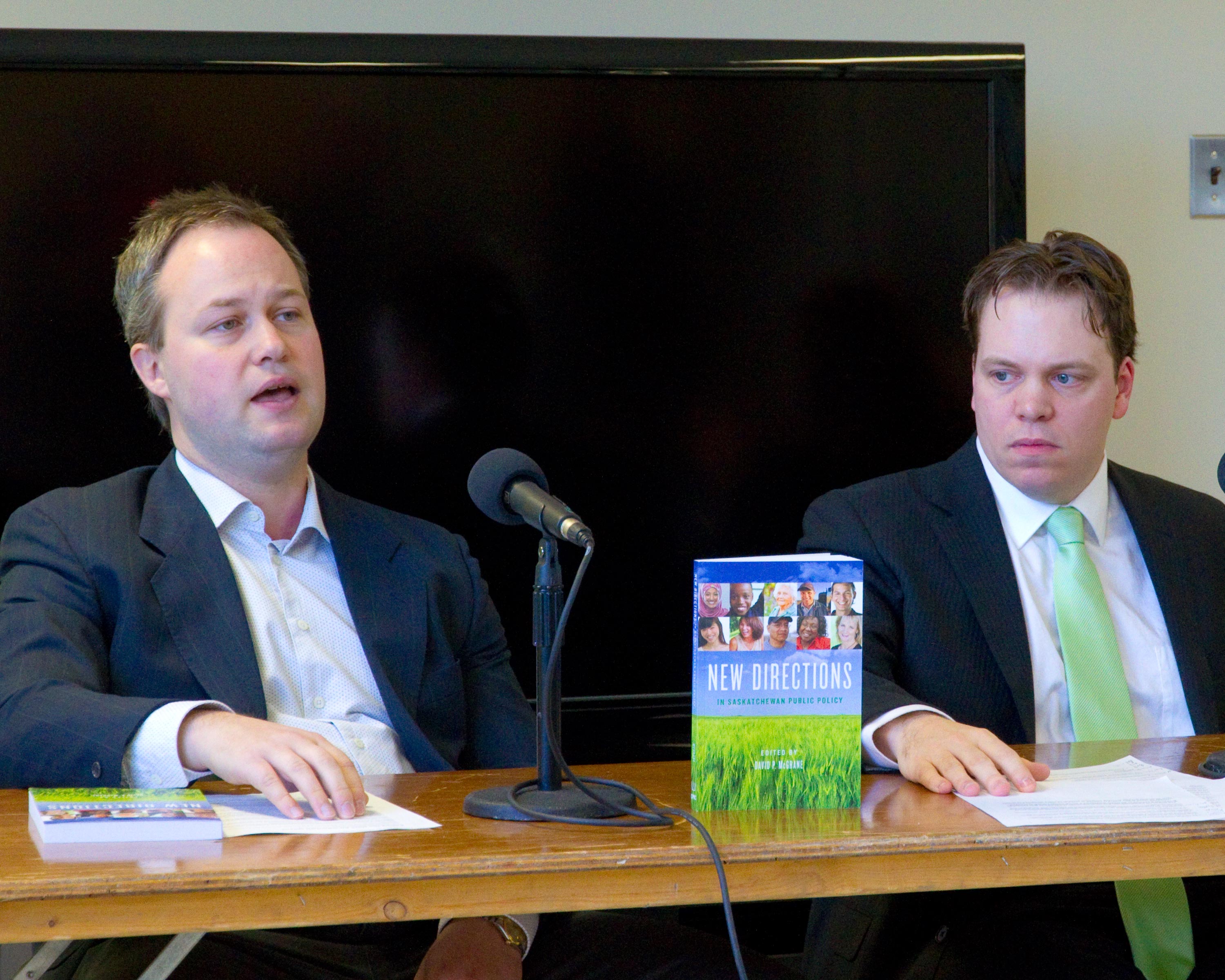 The 13 authors of New Directions in Saskatchewan Public Policy, released on Jan. 13, provide an analysis and description of the current policies of the Brad Wall government, and also look back to explore what the Romanow and Calvert governments did in these areas. The overarching theme of the book is that, despite the province's robust economic growth, significant public policy challenges remain for the Saskatchewan government.

Some topics featured in the book were discussed at an expert panel in the Arts Lounge on January 13.  U of S Professors Ryan Walker, David McGrane and Bonita Beatty were on hand to answer questions on their written chapters and policy concerns they have for the future of the province of Saskatchewan.

According to the book, the lesson is that economic growth does not magically solve entrenched societal problems and that economic prosperity will dissipate if worrisome social trends are left unchecked.

"This book is novel and timely in a number of ways," said David McGrane, U of S professor of political studies and editor of the book. "The book seeks out new directions in Saskatchewan public policy by deeply exploring certain policy areas in order to come to conclusions about where the Saskatchewan government should be heading in the future."

McGrane added that unlike some scholarly books that shy away from prescription, the authors of this book include sections in their chapters which set out new directions for policy development in the area that they are examining. As such, "the book is forward-looking and prescriptive but still contains solid analysis of the present policy situation."