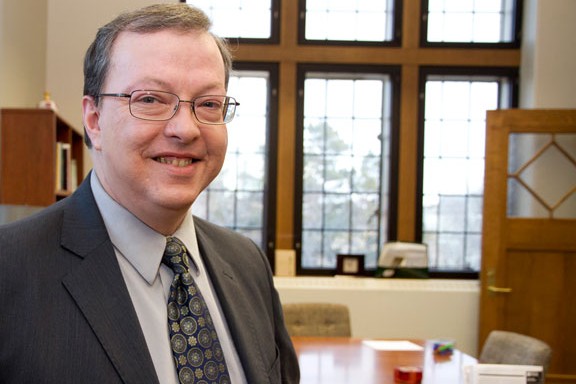 The university's Board of Governors confirmed the reappointment as its meeting March 6, and it was announced the next day by President Peter MacKinnon. MacKinnon said a wide-ranging review of the provost's performance since his initial appointment in 2008 showed a "high degree of satisfaction and respect for Dr. Fairbairn's work."
Fairbairn's association with the U of S goes back to his days as a history student during which he served as president of the students' union. He continued his education at Oxford University where he was awarded a BA Honours and a DPhil, both in modern history. He was a faculty member and head in the U of S Department of History, and director of the Centre for the Study of Co-operatives before his appointment to senior administration.
A more detailed biography can be found on the
provost's website
.