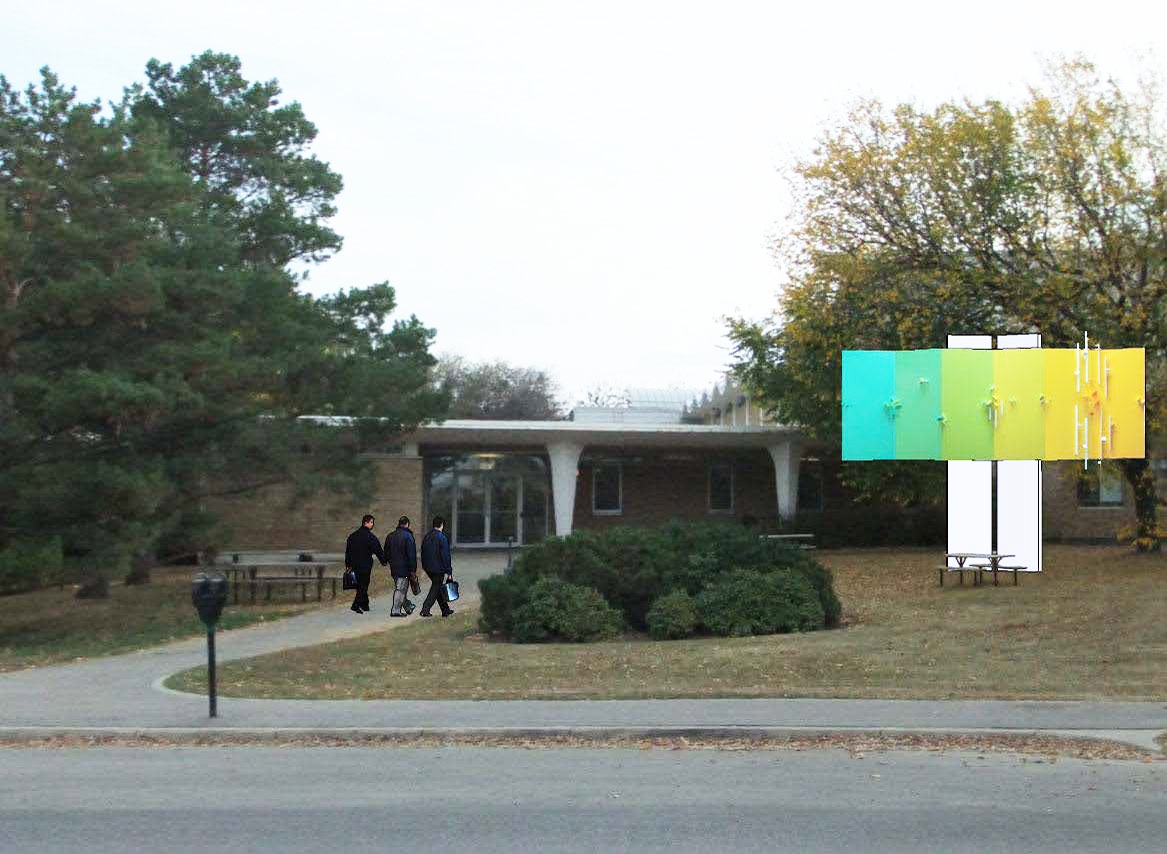 Eli Bornstein's
Hexaplane Structurist Relief No. 3
was added to the front of the CLS in June 2004 but renovations to the building required its removal and storage. Uncertainty around the future design direction of the building have made it necessary to remount the piece elsewhere, explained Colin Tennent, associate vice-president of facilities and university architect. The site chosen is near the staff entrance of the original linear accelerator (LINAC) building to the west of the CLS.
Work is expected to begin in the spring on construction of a support structure that will align the work parallel with North Road.
Bornstein is a professor emeritus, having taught art and art history at the U of S. The multi-panel artwork, made of aluminum painted with acrylic enamel and a clear topcoat, reflects the artist's interest in the links between art and science, and the production of large works for public spaces.