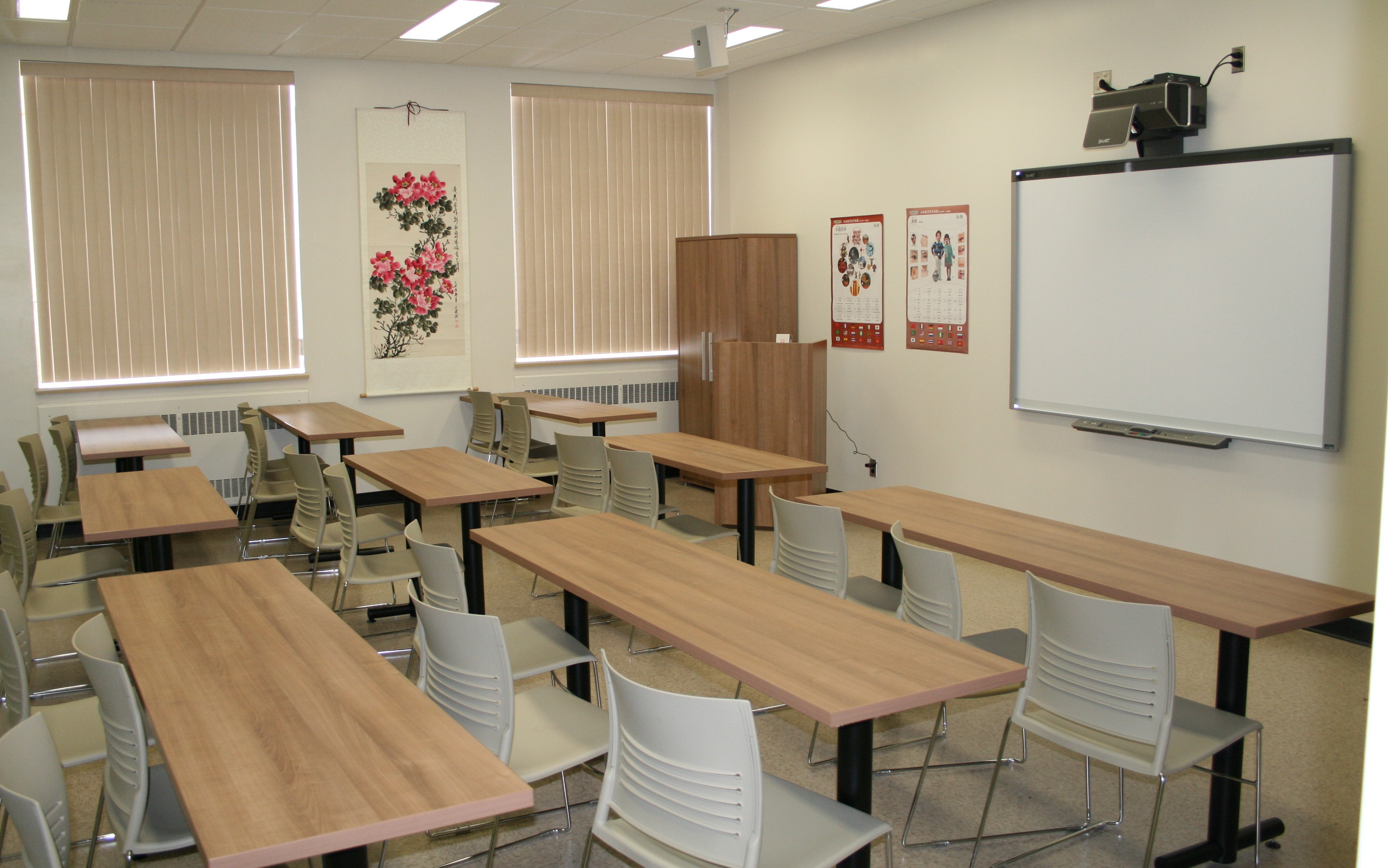 Over the summer, the Facilities Management Division (FMD) made major changes to one arts classroom, replacing the floor, painting, installing state-of-the-art multimedia equipment and adding new furniture, said Dan Swerhone, director of operations and maintenance in FMD. The room had not been renovated since it was built in 1959.

Initiated by the College of Arts and Science, the $55,000 renovation was highlighted in the university's 2013-14 operations forecast as an example of successfully dealing with deferred maintenance issues by blending them with academic renewal of teaching, learning and research space.

"The project followed much the same principles of RenewUS," said Bryan Bilokreli, director of institutional capital planning. "The upgrading was done from a holistic perspective whereby we not only addressed the deferred maintenance in the space but we also revitalized it to meet the teaching and learning needs of current classroom pedagogy."

The RenewUS program was introduced in 2011. Information in the operations forecast indicates the university's current deferred maintenance backlog is about $543 million, and that in 2013-14, classroom renewal will be the main focus of the program. The Arts Building contains about 20 per cent of the university's total classroom inventory.

Bilokreli said other potential RenewUS projects will be evaluated to see "if we can successfully refurbish the space so that we are renewing it both academically and physically."