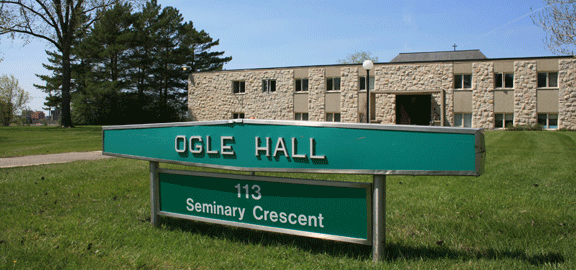 The U of S has agreed to a 20-year licensing agreement that allows the CLS to take over Ogle Hall for use as a researcher residence. The university bought the former student residence building from St. Thomas More College in 2010 for $950,000 and considered several uses for it before reaching an agreement with the CLS.

Judy Yungwirth, director of Corporate Administration, said a number of factors were considered in deciding what to do with the building, located in the northwest corner of campus beside the Meewasin Trail. Among them were its proximity, or lack thereof, to the core of campus, renovation costs and how the building fits with the university's strategic priorities. In the end, it was decided its best use was as accommodation space for researchers using the synchrotron. The CLS had previously been leasing 18 rooms from Lutheran Seminary.

Under the terms of the agreement, the CLS will pay the university rent for the first 10 years that approximately equals the cost of the interest on the university's investment in the building. Yungwirth said the arrangement was structured this way to allow the CLS to cover the cost of renovating the facility that includes 52 dormitory-style rooms, social space, a cafeteria and a commercial kitchen. In the second 10 years of the licensing agreement, the rent will be increased to an amount that returns the university's investment.

The lease agreement was approved by the university's Board of Governors in late June and took effect July 1.

"Now the only thing left to do is find a new name for the building," said Yungwirth.