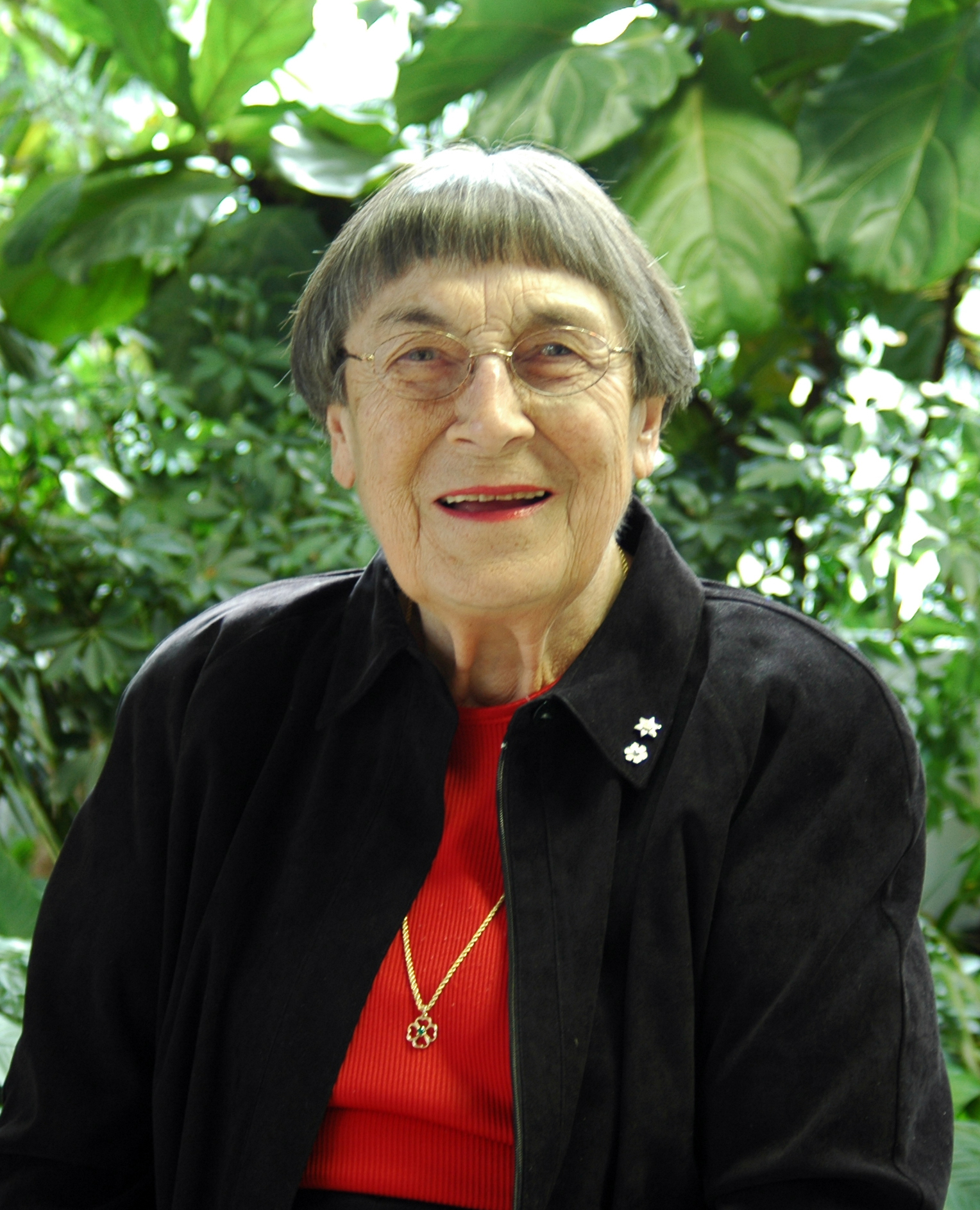 Born in Canora, Sask., in 1927, Fedoruk received her BA from the University of Saskatchewan in 1949 and added high honours in physics to her degree in 1950. In 1951, she completed her master's degree in medical radiation physics and soon after, joined the Saskatoon Cancer Clinic and began lecturing at the U of S.
She was part of the U of S team that developed the world's first non-commercial
cobalt-60 therapy unit
for the treatment of cancer. In 1963 and 1964, Fedoruk was involved in the development of a scintillation camera for the detection of cancer cells. She retired in 1986 from a career that focused largely on diagnostic nuclear medicine.
During her student days, Fedoruk excelled at sports; she played volleyball, golf and the position of goalie on the Huskiette hockey team. Her skill on the curling rink led to her playing on the Dominion Ladies Curling Championship team in both 1960 and 1961. Her athletic accomplishments were recognized when she was inducted into both the Saskatchewan Sports Hall of Fame in 1973 and the Canadian Curling Hall of Fame as a builder in 1986.
"Sylvia embodied what it meant to be a member of the U of S community," said U of S President Ilene Busch-Vishniac in a statement. "She was a renowned innovator, a proud alumna, a community leader in every sense of the term, and a tireless booster of the University of Saskatchewan."
In 1986, Fedoruk was elected to the position of chancellor of the University of Saskatchewan, the first female to hold that post. And in 1988, she became Saskatchewan's 17th lieutenant governor, again the first woman in the position. She held that post until 1994. Fedoruk was named an officer of the Order of Canada in 1987.
U of S Chancellor Vera Pezer added, "Sylvia was a dear friend of mine for many years. I will miss her deeply, as will so many people at the U of S, in Saskatchewan, and among the medical, scientific and sporting communities. She was a special person and leaves a legacy we can all be proud of."
Tributes to Fedoruk included one from Saskatchewan Premier Brad Wall who said she "was the embodiment of Saskatchewan innovation and spirit, and an inspiration to all she met."
In a statement, Saskatchewan's current lieutenant governor, Vaughn Solomon Schofield, described Fedoruk as an extraordinary individual. Schofield spoke of the Christmas concerts Fedoruk hosted at Government House in Regina, adding, "to paraphrase Kipling, although she walked with kings, she never lost the common touch."
http://youtu.be/PPeFcnXq31I
Video courtesy of the Canadian Medical Hall of Fame
http://www.youtube.com/watch?v=QIj2TELBEHM&feature=share&list=UU8Vzm7OnAaWEzlQcje8EHMw
Video courtesy of U of S Educational Media Access and Production (eMAP)
Photos featuring Sylvia Fedoruk: