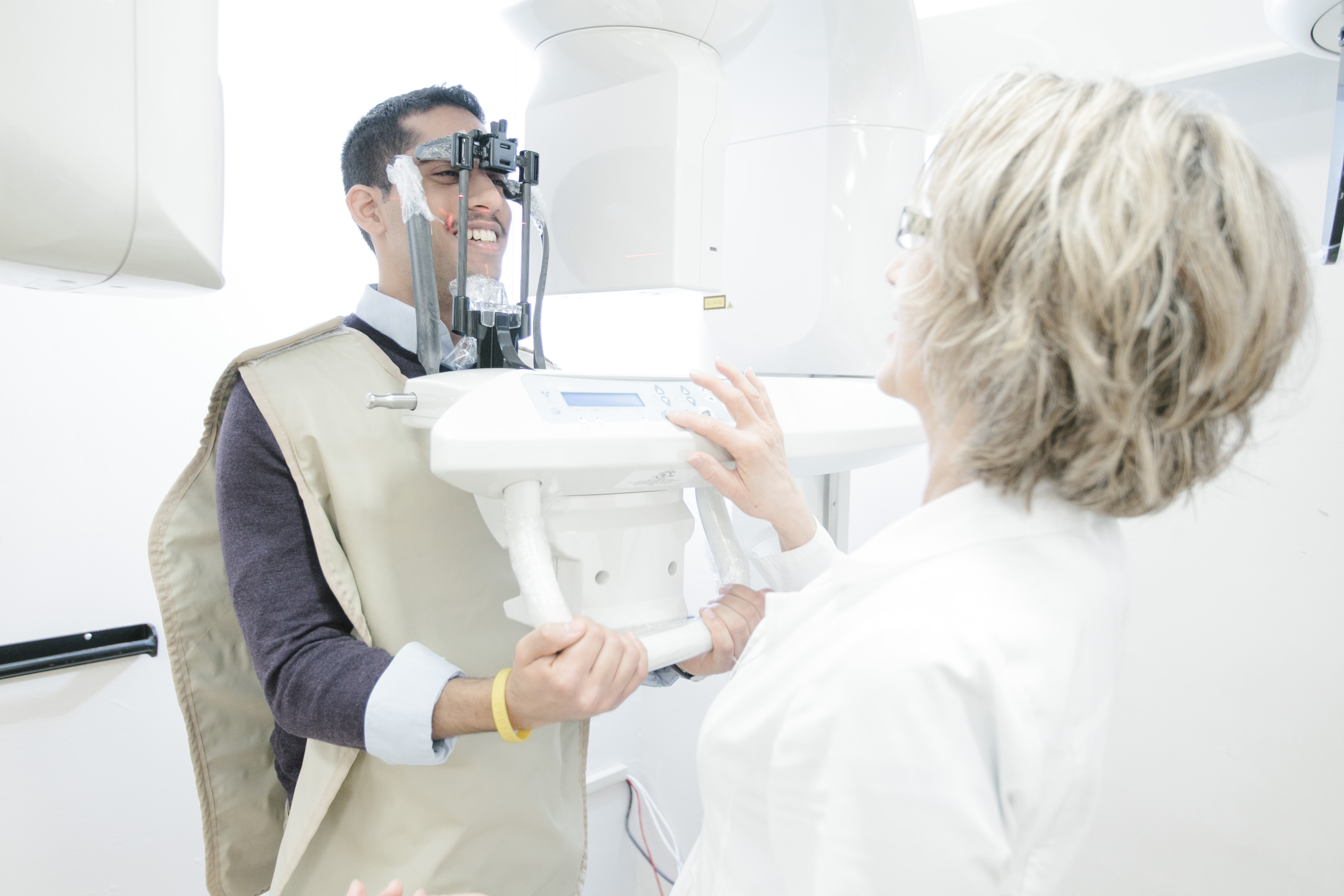 The new equipment – a Carestream Dental's CS 9300 cone beam computed tomography (CBCT) system – brings the latest in dental X-ray technology to students and patients who receive care in the campus teaching clinic.

"This gift provides our students with some of the best oral health imaging technology available," said Gerry Uswak, dean of the College of Dentistry. "It will enhance our clinical diagnostic teaching and learning to better enable our graduates to provide the best care for their patients."

The new equipment will modernize the current dental imaging lab at the U of S teaching clinic, almost entirely eliminating the need for traditional x-ray film processing and developing. Dental scans will now be instantly translated into 2D or 3D digital images, making patient treatment planning and record-keeping easier and more effective.

"The CDSS is proud of its relationship with the University of Saskatchewan, and we share their belief in the importance of training future dental health professionals with the best equipment available," said Dr. Frank Hohn, president of the CDSS, which is the accrediting body for all dentists practicing in the province. "This gift is an investment by dentists and specialists from across the province to help ensure students and their patients benefit from access to some of the leading technology in the field."

"We believe the use of CBCT imaging is essential to the diagnostic training of the next generation of dental practitioners," said Carestream Dental general manager Kim Peterson. "Partnering with the U of S is rewarding for both organizations, and we are excited to support the future of Canadian dentistry through tomorrow's practitioners."

Final calibration and testing of the new equipment is currently underway, and it is expected to be in full operation in the next few weeks.

The U of S College of Dentistry on-campus dental clinic provides learning opportunities for students and  clinical care to the community. The college also has a dental outreach clinic, which serves the residents of Saskatoon's westside neighbourhoods.