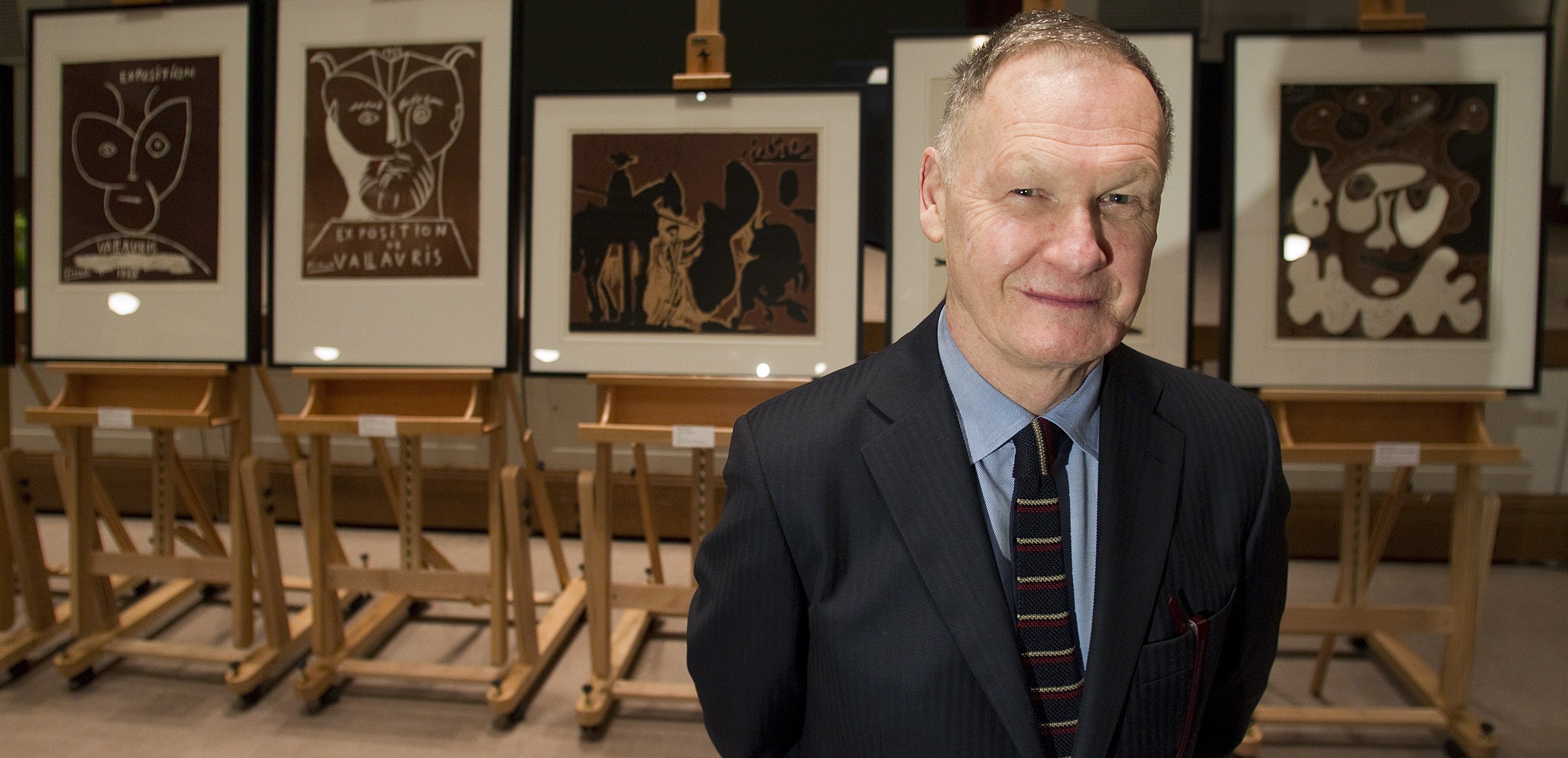 Mulder was delivering a public lecture at the U of S campus about his journey from the prairies to the world of Picasso at the time he announced the donation.
"Picasso was one of the world's great artists, and it's been a wonderful, strange journey from a small prairie town to dealing in his work, meeting his family and his printers, and now bringing his work to the University of Saskatchewan," said Mulder.
Five of the prints were donated in honour of Saskatchewan people who are significant to Mulder: Professor Emeritus Rudy Krutzen, the U of S professor whom Mulder credits with "turning him on to Philosophy"; photographer Courtney Milne whom Mulder met as a student at the U of S; Professor Emeritus Don Kerr, Mulder's first U of S professor; and Peter Millard, a fellow U of S alumnus who met Mulder at Oxford and influenced his career in art. Dr. Mulder also donated a piece to honour President Peter MacKinnon.
"We are delighted to be the recipient of these generous contributions to the University Art Collection. These important prints created by arguably the most influential artist of the 20th century, will make a significant impact on our current holdings in this oeuvre. This is another fine example of Dr. Mulder's extensive work as a donor and philanthropist that has touched so many," said Kent Archer, director of the University's Art Collection.
Mulder was educated as a philosopher at the University of Saskatchewan, Brown University and Oxford University. On the completion of his doctorate at Oxford, his intention was to return to Canada, but instead he stayed on in London and started a business dealing in original prints.
Mulder is one of the world's leading dealers in Picasso's printmaking and his clients include most of the world's major museums. He lives and works in London and is known across Britain not only for his artistic expertise but also for his personal philanthropy as well as the promotion of giving collectively.
The names of the Picasso prints Mulder donated to the University of Saskatchewan are:


Exposition Vallauris (1952)


Exposition Vallauris (1955)


Exposition de Vallauris (1955)


Avant la Pique. II (1959)


Nature Morte au Casse-Croûte. II (1962)


Tête de Bouffon. Carnaval (1965)