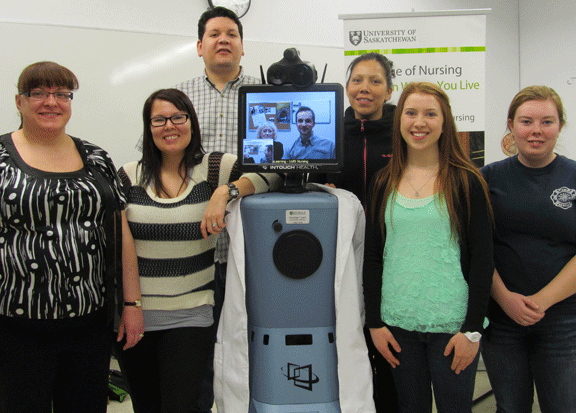 The robot's full name is RoboGale and it is located Air Ronge. Along with a second one called IleXPERT, or Pert for short, in Ile-a-la-Crosse, the robots are part of the University of Saskatchewan College of Nursing initiative to provide undergraduate nursing education to students in both communities.
For more on the robots and the initiative, visit the
College of Nursing website
.