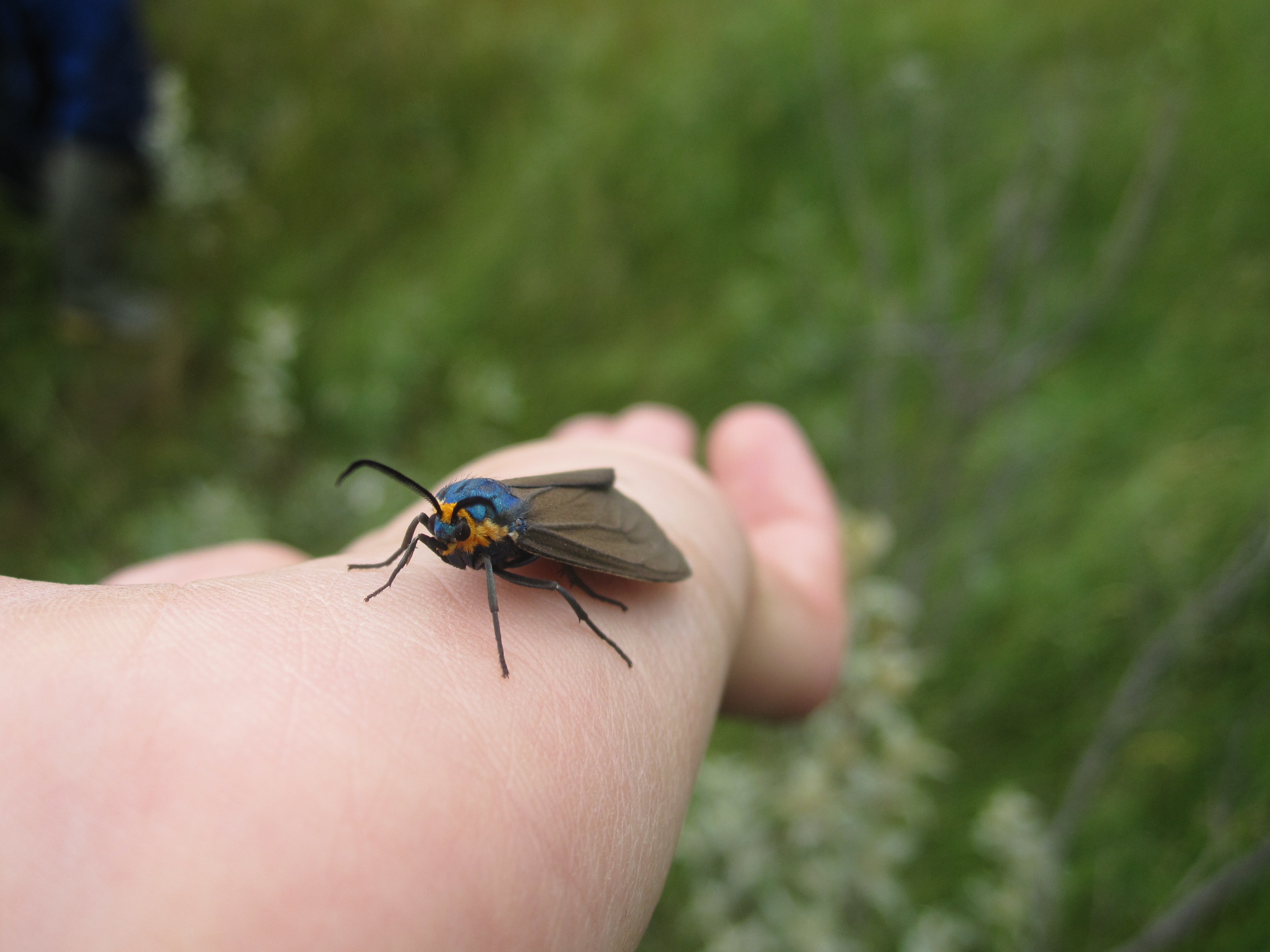 The goal of the student-led project was to gather baseline information on water and find out how species are distributed in the swale – a rocky, marshy area created when the South Saskatchewan River changed its course many years ago. Information gathered about this ecologically rich area will guide city planners in their environmental impact assessment. This will inform conservation plans by the Meewasin Valley Authority (MVA) as well as the city's storm water management plans.
"These are remnant landscapes that are essentially undeveloped," said Anson Main, a PhD student in the U of S School of Environment and Sustainability (SENS) and one of the organizers of the EcoBlitz. "They provide ecosystem services in the form of plant and animal habitat, natural drainage and flood attenuation."
These landscapes also act as important wildlife corridors and provide examples of what the land looked like before settlement.
"The Northeast Swale is home to many species that are endemic to the province as well as some that are quite rare or potentially threatened," Main explained. "There are portions of native prairie in the swale that are representative of some of the most reduced and altered natural landscape types in the world."
One of these species is the prairie moonwort (
Botrychium campestre
). Also known as the plains grape fern, it is a national rarity found in only five locations in Saskatchewan. Vladimir Kricsfalusy, associate professor with School of Environment and Sustainability, discovered four of the tiny ferns – their maximum size is about five centimetres – hidden among the vegetation.
"Given its rarity and vulnerability, prairie moonwort is targeted in 2013 by Rare Plant Rescue staff at Nature Saskatchewan," Kricsfalusy explained. "Obviously, our find is great news for them and all nature lovers as well."
The volunteers included students, university faculty, and employees from the City of Saskatoon and the MVA.
"We sought to collect baseline data for the long-term management and monitoring of the swale," Main said.
"Those of us with field experience looked at it as an opportunity to just be outdoors and enjoy being in nature. Sure, we were accomplishing work at the same time, but it didn't feel like it. For the folks who didn't have field experience, most, if not all, seemed to really enjoy the experience of learning about something new and understanding why conservation of the swale is important."
The volunteers split into half a dozen groups, each charged with tasks such as bird surveys and banding, wetland and water quality assessment, invasive species inventory and rare plant surveys.
Getting to the swale was a challenge due to several days of heavy rain, but fortunately for the volunteers, the weather improved.
"Thankfully a decent wind was blowing and mostly kept the mosquitos at a distance. A few of us lucked out and got a nice sunburn as well," Main said.
The $4,000 in funding for the project was awarded to the School of Environment and Sustainability Students' Association (SENSSA) through the Fulbright Canada-RBC Eco-Leadership Program.
A similar EcoBlitz in the Northeast Swale was performed by the MVA in 2011. It identified 75 bird species, 11 mammal species and more than 150 plant varieties.
"Ultimately, as the city expands we need to consciously plan to have areas that are set aside not only for the species that live there, but for the citizens of Saskatoon," Main said. "It's critical that we manage our natural resources carefully, as far too often they are simply developed into something else and then lost. It's easier to maintain and manage what we have now rather than fight to restore it later."