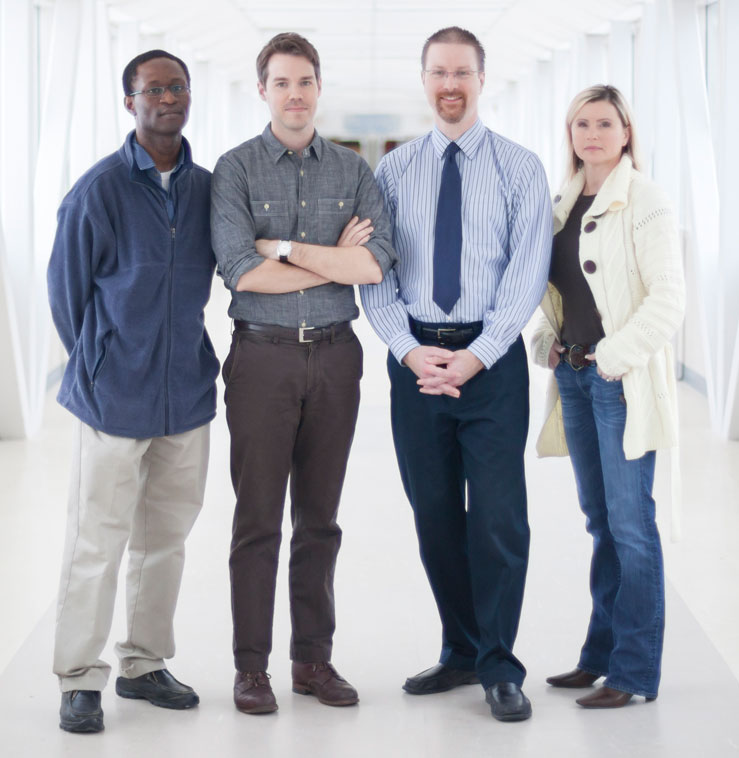 Part of the reason for that success is a small team in Information and Communications Technology (ICT) that is encouraged to respond to changing demands.
"We're paying attention to the emerging needs of students," said Todd Trann, manager of ICT web applications and leader of the team behind the university's improved mobile accessibility. The team monitors usage carefully, he said, and actively solicits feedback through features like a prominent feedback tool in the iUsask smartphone application.
As of April, the main U of S homepage at www.usask.ca, as well as most of the first-level pages accessible from there are fully functional on mobile devices like smartphones and tablets, said Trann.  More U of S sites will soon follow; a new mobile website template that ICT makes available free to any U of S department makes the transition much easier. The PAWS portal will also be more mobile friendly by July, with all channel content expected to be mobile accessible by 2014.
But mobile websites are not the only way to go mobile, he said. Smartphone applications or "apps" are another option but one that involves a lot less "pinch and zoom, pinch and zoom" when it comes to finding content online.
Use of the iUsask smartphone app, which was the first of its kind at a Canadian university, has exploded; at the start of the term in January 2013, the iUsask app was being opened some 14,500 times a day, almost double September's usage. Trann expects that upward trend to continue.
So, should the university focus its mobile efforts on websites or apps? Trann said that is not his team's call to make but he wants to see better choices for users. "Right now, we're trying to offer people the best possible experience through both mobile-accessible pages and apps," Trann said, adding that the group now needs to analyze where people go online.
It all comes down to asking, "how do people want to interact with the university?" But the answer to that question can change quickly, especially since the field of mobile technology is still so new.
"Mobile is like the web was 10 years ago," said Kyla Hoffman, who leads the work on the university's Web Content Management System. "It's the wild west."
Jennifer Webber Forrest is communications specialist in ICT.