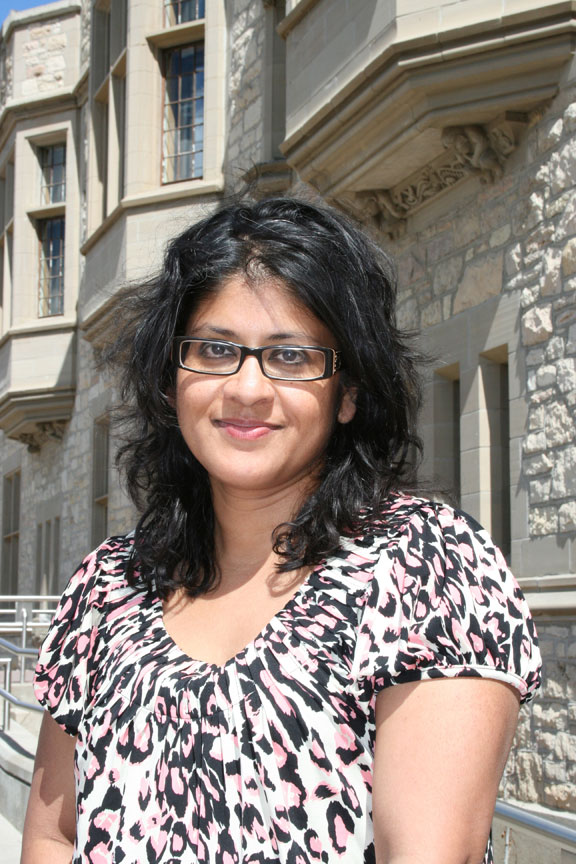 Piya Sen, director of budget and special projects in the Financial Services Division, said it took some time "to harness everything that is going on within the university and boil down into reasonable projections in the budget." Those projections include revenue of almost $468 million and expenses of just over $471 million, leaving a deficit of $3.25 million for the year.
The Board of Governors approved the budget May 9.
Sen said it is important to keep in mind that the budget numbers are a "best guess." As efforts are made to reduce the university's operating budget through initiatives like workforce planning, those savings will play a part in whittling down the deficit. "We know what actions are underway even though at this point, we can't cost them out with complete accuracy," she said. Savings might also come in areas like utility costs "but we can't predict the weather.
"In the absolute, we know that $3 million is a lot of money but relative to the whole operating budget, it's 0.7 per cent. We could have made choices that would have eliminated the deficit but what we chose to be was realistic and deliberate, recognizing the efforts that are underway to address a much larger deficit projected for 2015-16."
In addition, the board maintains an operating reserve that could be used to deal with any small deficit that remains at the end of the 2013-14 fiscal year.
Without the efforts already underway, she said, the deficit would have been much higher. The two most significant are about $10 million in completed permanent budget reductions including workforce changes, and a deferral of $2 million in spending on the RenewUs infrastructure renewal project.
"Our goal is to put $5 million every year into RenewUS," Sen said, "but at this early stage, that money is not yet critical so $3 million was appropriate for this year." She stressed the term deferral was chosen carefully "because we fully intend to reach to the $5 million mark in subsequent years."
Looking at the approved budget, the university's projected revenue is up almost five per cent over the previous year, due to both an increase in provincial funding and a jump in tuition revenue. Sen said the tuition revenue increase is a combination of higher tuition rates and additional students attending the U of S.
The operating budget revenue is only about half of the total money the university receives in a year. The remainder comes in the form of funding for specific purposes like capital and research.
On the expense side, the cost of salaries and benefits are expected to climb by 1.66 per cent, to $304 million across all employee groups.
The Board of Governors will consider the university annual capital plan at its June meeting.
More detailed information about the 2013-14 operating budget can be found on the university's
finances webpage
.