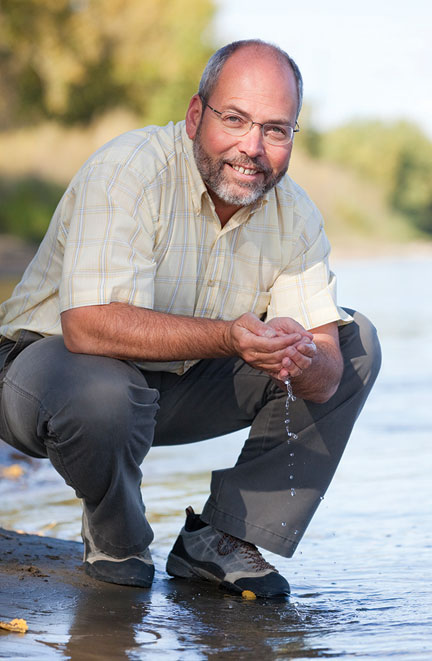 Pomeroy is a professor of geography in the College of Arts and Science, director of the Centre for Hydrology and CRC (Tier 1) in Water Resources and Climate Change. The AGU fellowship is bestowed on members who, according to the AGU website, "have made exceptional scientific contributions and attained acknowledged eminence in the fields of Earth and space science."
A total of 62 fellows were elected as 2013 fellows. They will be recognized during the Honours Tribute at the AGU's fall meeting, which takes place Dec. 11, 2013 in San Francisco.
Fellow U of S hydrologist and director of the Global Institute for Water Security, Howard Wheater, was named an AGU fellow in 2010.
Pomeroy has helped lead an array of national and international commissions related to the impact of land use and climate change on cold and semi-arid region hydrology; snow physics; mountain hydrology; and hydrological predictions in ungauged basins. He has published more than 200 research papers and several books, and conducted research around the world.
He was recently at the epicenter of the Alberta flooding catastrophe, and says the natural disaster has forever changed the face of the Rocky Mountains (read the
Huffington Post article
on his research).