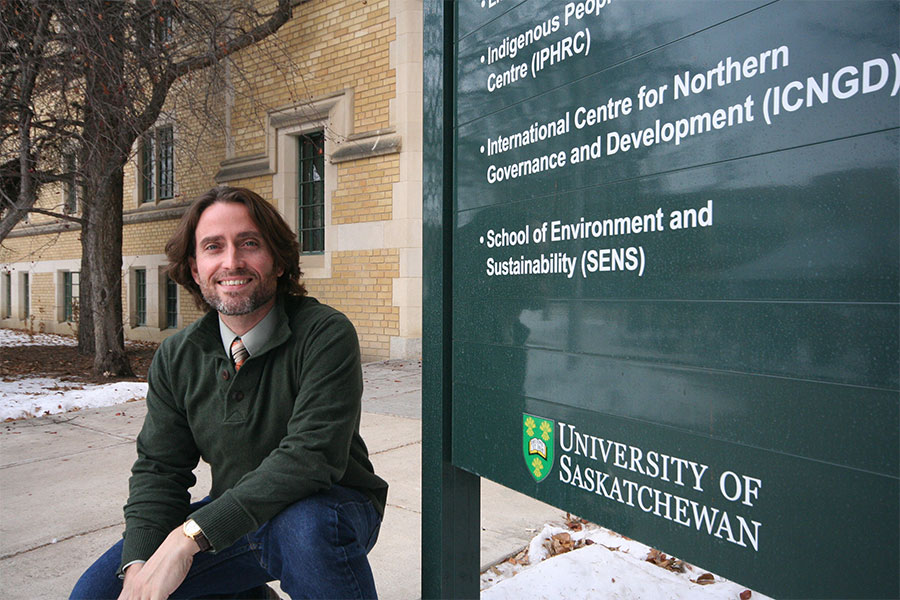 The School of Environment and Sustainability (SENS) has developed the Undergraduate Certificate of Proficiency in Sustainability, the first program of its kind in the province and one of only a handful across the country. The certificate is designed for students in threeand four-year degree programs looking to specialize in the multifaceted area of sustainability.
"There is a significant population that has been looking for this type of program," said Colin Laroque, currently a geography and environment professor at Mount Allison University in New Brunswick who will be returning to his home province in January, to an academic appointment in the College of Agriculture and Bioresources and to teach in the program. "Now (students) have an option in Saskatchewan, and specifically at the U of S."
This is the first undergraduate program from SENS, which also offers three interdisciplinary graduate programs. Comprised of 21 credit units, the sustainability certificate includes SENS introductory and capstone classes and a firstyear Native Studies class.
While graduate programs focusing on sustainability are commonplace at Canadian universities, undergraduate- level programs are still fairly limited, particularly in Alberta, Saskatchewan and Manitoba, said Laroque. The "green wave," as he described it, started in 2004, and by 2008, most universities had such programs on offer. The exception was the Prairie provinces, but that did not stop the demand.
Joining Laroque in teaching the program is Philip Loring who made the trek south earlier this year from the University of Alaska in Fairbanks. An anthropologist with an interest in food systems and indigenous cultures, he hopes to equip students with the ability to think critically about sustainability issues, both locally and globally.
"I think about sustainability not as an environmental matter but a cultural and behavioural matter," said Loring, who has an academic appointment in SENS.
"Sustainability is about place and environment, sure, but for humans, it is about learning to become native to that place."
Lesley Porter is the communications specialist in the School of Environment and Sustainability.