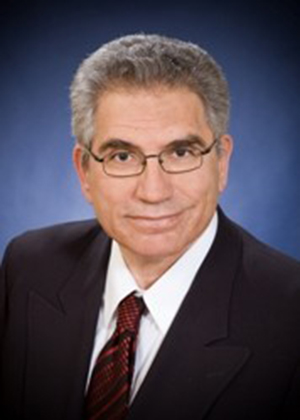 "This appointment is the result of an extensive, open international search for candidates," said Brett Fairbairn, provost and vice-president academic. "Georges Kipouros brings a broad range of skills and experience to his new role. I am confident that he will provide excellent leadership for the College of Engineering and I am delighted to welcome him to the university and to Saskatchewan."

Kipouros holds a Diploma of Engineering from the School of Chemical Engineering, National Technical University of Athens, Greece, and a MASc and PhD from the University of Toronto. He completed his post-doctoral work at the Massachusetts Institute of Technology (MIT). He began his career at MIT, followed by a five-year industrial position as a senior research scientist with General Motors Research Laboratories in Michigan.

"As both an engineer and academic administrator, I am thrilled to join the University of Saskatchewan, an institution renowned for the quality of its faculty and its research," said Kipouros. "I look forward to making a contribution to the tradition of excellence in the College of Engineering."

Kipouros was founder and chair of the Canadian Metallurgy/Materials Education Council, as well as founder and a steering committee member of the Institute for Research in Materials (IRM). He was assistant dean in the Faculty of Engineering at Dalhousie University and is currently director of that university's Minerals Engineering Centre, a position he has held for 13 years. At Dalhousie, Kipouros was head of the Department of Mining and Metallurgical Engineering for six years, assistant dean for five years and vice-chair of the Dalhousie University Senate. Kipouros has received numerous awards, including the Canadian Institute of Mining, Metallurgy and Petroleum Distinguished Lecturer, the Japan Society for Promotion of Science Award, the Invitation Fellowship, and the 20th Canadian Metal Chemistry Award.

Kipouros will replace Ernie Barber who has served as acting dean of engineering for the past three years.