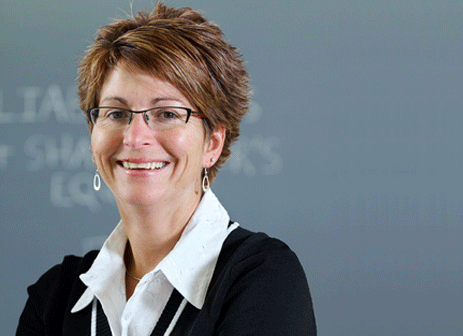 This year, over 120 students and 10 faculty members from the school along with 65 chartered accountants worked together to prepare returns for people in various senior communities in the city, and at special tax preparation events held at the Saskatchewan Abilities Council and the Frances Morrison Library.

Nathalie Johnstone, assistant professor in the school's Department of Accounting and co-ordinator of tax preparation initiative, said the program allows students to practically apply what they have learned. "The students also appreciate the chance to give back to the community, to work with real clients in a truly beneficial partnership. Our students are passionate about this program. It's easy, it's fun and they love it."

U of S student contributed 550 volunteer hours this year to preparing tax returns, which are reviewed for accuracy by the volunteer accountants and faculty members. The accountants contributed 228 volunteer hours to the annual project this year, and faculty member contributed a total of 35 volunteer hours.

"Our clients appreciate this vital service as many of them do not understand the tax system, do not have the resources to pay for tax preparation, and many are not very mobile," said Daphne Taras, dean of the Edwards School of Business. "For many of our senior clients, they also enjoy the social aspect of this service. Visiting with our students is as important to them as getting their tax return prepared."