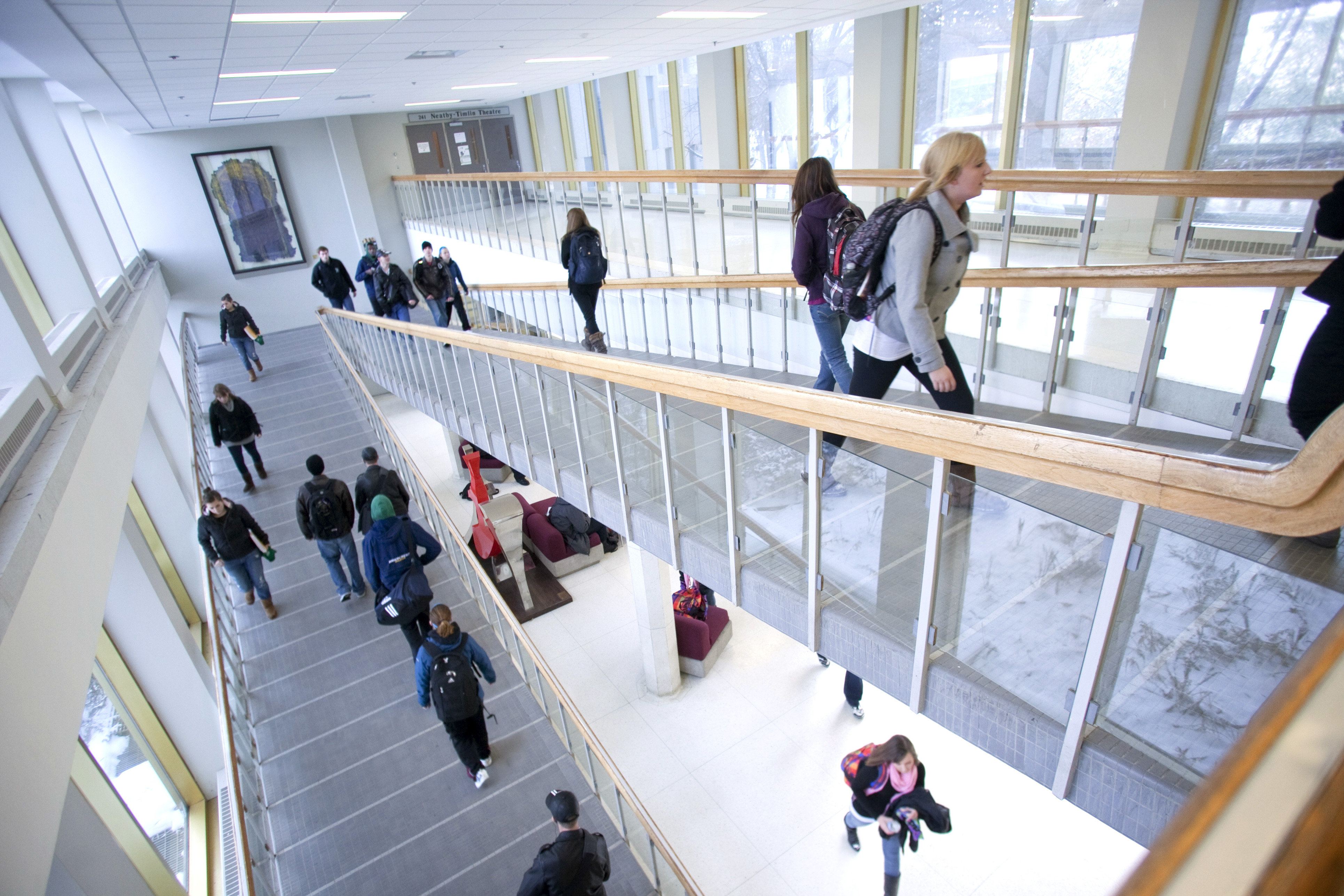 "We have 20,348 students enrolled in all degree and non-degree programs for winter term. This is the highest number we have ever had for winter term," said David Hannah, associate vice-president of student affairs. "Overall, the number of students enrolled in undergraduate programs is up 2.6 per cent over last year, and up 3.5 per cent in graduate programs."

This marks the fifth consecutive year that winter term enrollment has increased, Hannah said. During the past five years, "the university has recruited more actively in Saskatchewan, Western Canada and internationally. We have really seen impressive growth in our overall number of international students."

Compared to last winter term, the number of international students has increased by 6.8 per cent overall. Of particular note is China where the number of undergraduate and graduate students from this country has increased by 4.1 per cent and 22 per cent respectively.

Hannah was also pleased with the increase in the number of Canadian students from outside Saskatchewan.

"The number of new out-of-province students we welcomed into direct entry programs is up more than 20 per cent as well," Hannah said. "We saw really strong increases in Western Canada."  New undergraduate students in direct entry programs from British Columbia, Alberta and Manitoba increased by 26 per cent compared to last year.

"What we found especially encouraging was the number of self-declared Aboriginal students. Our university wants to be the institution of choice for Aboriginal students and we're proud that 8.5 per cent of our student body is of Aboriginal ancestry."

Hannah will present official enrolment data to University Council and University Senate in April, but the growth revealed by the census data, he explained, "reflects that people want to study at our university and work with our world-class researchers and teachers. It also points to the success of our recruitment and retention strategies."