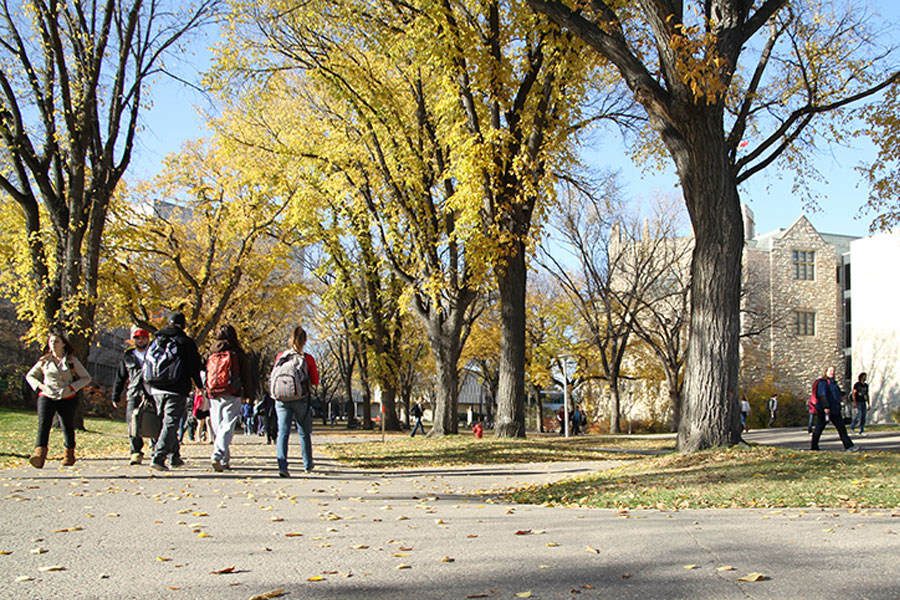 The annual fall census showed 20,960 undergraduate, graduate, non-degree and post-graduate clinical students at the U of S with only slight number variations compared to previous years among various groups of students. Within the total enrolment is a 10-per-cent increase in the number of international students compared to last year, and about three per cent more out-of-province students than enrolled last fall.

The census also showed a total of 2,121 self-declared Aboriginal students taking classes this fall, a 10-per-cent increase over last year and the university's highest total ever.

"The U of S has made it far easier for our students to self-declare whether they are First Nations, Métis or Inuit," said Patti McDougall, vice-provost of teaching and learning. "We've devoted more effort to explaining the benefits of self-declaration, such as access to specific scholarships or programs. The result is a higher rate of self-declaration than we have seen in the past."

University Registrar Russell Isinger added there is an ongoing evaluation of student processes to ensure self-declaration is as easy as possible, "but we know we have more First Nations, Métis or Inuit students than the numbers show."

Speaking about out-of-province students, McDougall said targeted recruiting, particularly in southern Alberta, had resulted in 60 new students enrolled in direct-entry undergraduate programs this fall.

With a five-per-cent decrease in the number of students graduating from Saskatchewan high schools over the past five years, Isinger said international and out-of-province recruitment, hand-in-hand with various student retention initiatives, is a part of the university's strategy to maintain enrolment "and we've been doing very well in Alberta."

Some colleges and programs have already reached 2016-17 enrolment targets, Isinger continued. "Of course growth in enrolment always has to be correlated against resources that support students—teaching resources, library resources, lab resources, advising and other support services."

Work on determining the optimal size and composition of the student body in the future is already underway, said McDougall, as is ensuring enrolment targets "fit with the strategic directions of the University of Saskatchewan and its colleges and schools."