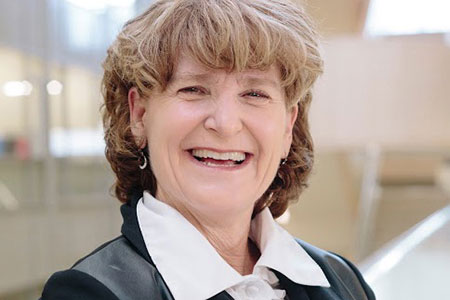 The university Board of Governors approved the reappointment in late May on the recommendation of a 14-person review committee made up of faculty, staff, students and a member of the board.

Chad, who is also a faculty member in the College of Kinesiology, served five years as associate vice-president of research before accepting the VP position in 2010. Born and educated in Prince Albert, Chad graduated from the U of S with a BSc in physical education in 1980, and an education degree the following year. She earned a Master of Arts degree and a PhD at the University of Queensland in Brisbane, Australia before joining what was then the College of Physical Education at the U of S as an assistant professor in 1990. She was promoted to full professor in 2002.

A prolific researcher, Chad has also received a number of awards recognizing her skill as a teacher.

During her first term as VP research, a number of new research centres were created with the help of external partnerss and investment including the Global Institute for Water Security, the Global Institute for Food Security and the cyclotron facility set up for research and the production of medical isotopes.

In her second term, Chad will focus on improving services to researchers on campus and expanding research opportunities for undergraduates among other goals.