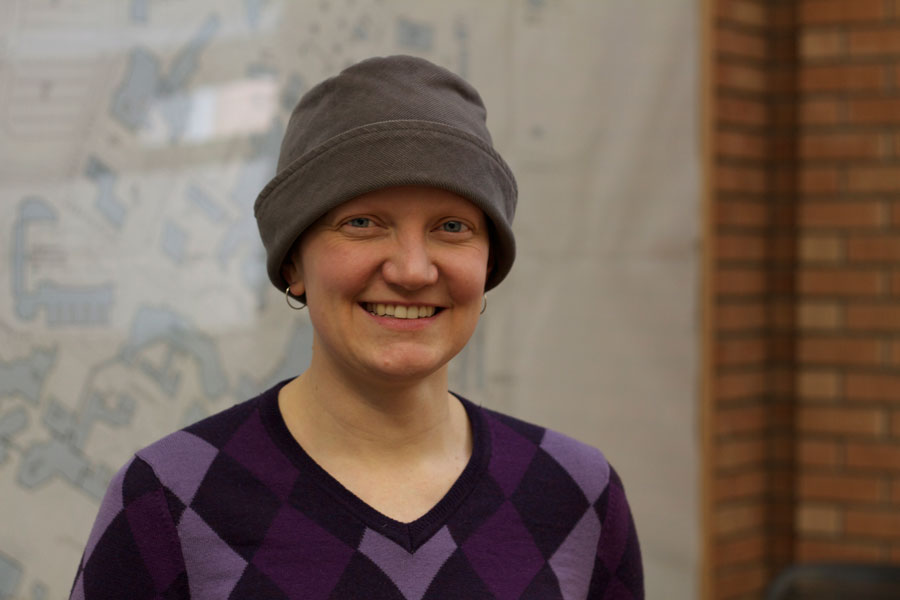 Back in September 2012, 63 toilets were replaced in the Education Building, and 10 urinals were retro-fitted with programmable logic control sensors, explained Kathryn Theede, energy and emissions officer in Facilities Management Division (FMD).

"From September to the end of January 2014, 22 million litres of water have been saved. That is an annual savings of 18.5 million litres and more than $35,000 just in the Education Building," said Theede.

The old-style of toilets, she explained, were designed to use about 22 litres of water per flush, whereas the new models use four to six litres per flush, or about one-quarter the amount of water as the previous fixtures. The urinals were outfitted with sensors that must be activated for at least six seconds before the urinal will flush. Each set of urinals, prior to this retrofit, would drain a three-gallon tank every five to 20 minutes all day, everyday.

The Education Building was a great pilot because it is a stand-alone building, Theede said. "We were able to install metering technology that allows us to measure consumption every 15 minutes. We benchmarked the daily consumption in 2011-12 prior to the retrofits which allows us to calculate savings."

Theede said the volume of water saved each year due to the retrofit would fill 10 floors of the 11-storey Arts Tower.

"This project has reduced water use in the building by 48 per cent," she said, adding the total cost for the upgrades was $103,000, which will be covered in slightly less than three years based on the annual cost savings.

"This is a success, and we're looking at other buildings on campus where we can implement similar projects, but we're just investigating right now."

Theede ran some estimates on potential savings if these upgrades were made across campus, and "it could be 200 million litres of water and about $400,000, per year."

She said the recently approved Campus Sustainability Revolving Fund could help finance similar retrofits on campus, and that FMD will continue to investigate potential sites for these upgrades.

"The university has identified that sustainability is a priority, and energy and water conservation are key aspects of that. Saving resources is environmentally responsible and also saves us money. It's a win-win for the U of S."