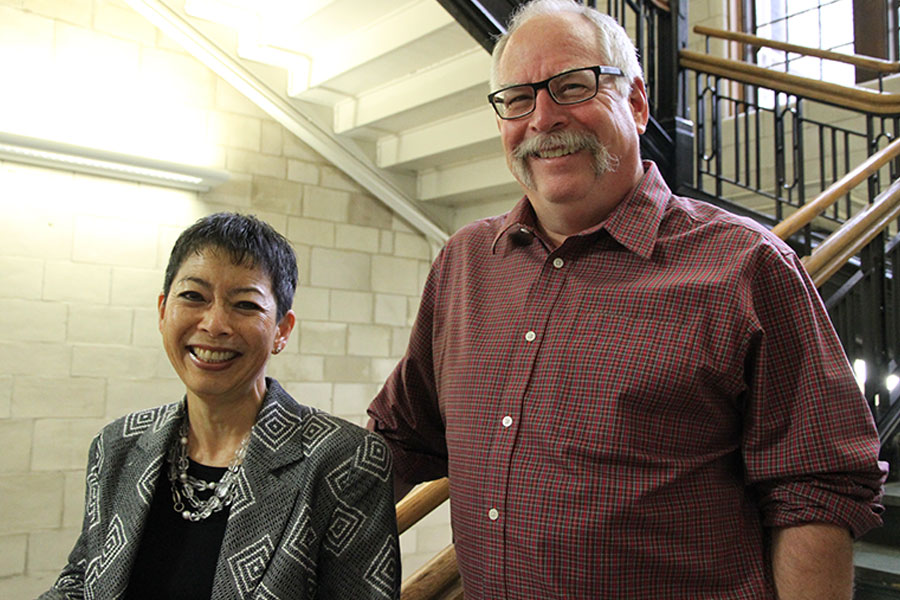 Earlier this year, the Provost's Committee on Integrated Planning (PCIP) approved the allocation of $150,000 in revenue from the current exclusive cold beverage agreement with PepsiCo Beverages Canada and from money remaining from the previous contract with Coca- Cola. All of the funds will support students, said Gwen Toole, director of Purchasing Services, "but the totals have fallen far short of the projections."

"Beverage-drinking trends have changed," said Jim Traves, director of finance and trusts with Advancement and Community Engagement who, with Toole, oversees the contract. "People are making healthier choices by drinking water rather than soft drinks and supporting sustainability by using refillable containers."

In fact, PCIP approved $50,000 in contract revenue specifically for the purchase and installation of water bottle filling stations around campus in 2013.

The 2014 revenue allocation is divided a number of ways: $25,000 to disability services for students; $55,000 to scholarships; $30,000 to Huskie Athletics; $34,000 to the U of S Students' Union; and $6,000 to the Graduate Students Association. Huskie events account for a large share of revenue, and that results in its large allocation.

Toole said the revenue allocations come with no strings attached. "We are trying not to direct how the various groups use the funds but the intent is that it will be used to assist students."

Exclusive beverage agreements have been contentious issues at universities in the past and the current PepsiCo contract involved more than two years of consultation before a request for proposals was even issued, said Toole. That contract expires in 2016, she said, but there is a provision for a five-year extension.

In reality though, the beverage agreement is no longer exclusive. Retail outlets on campus not controlled by the university sell a wide variety of beverages outside the PepsiCo brand. Traves said as a result, "the next beverage agreement will be similar to a preferred supplier contract like we have for cylinder gasses or paper. The question is, how do we get the best value for the university?"

"Beverage agreements just are not that special anymore," said Toole who will work with Traves to monitor the transition from an exclusive to a preferred supplier contract with a revenue stream.