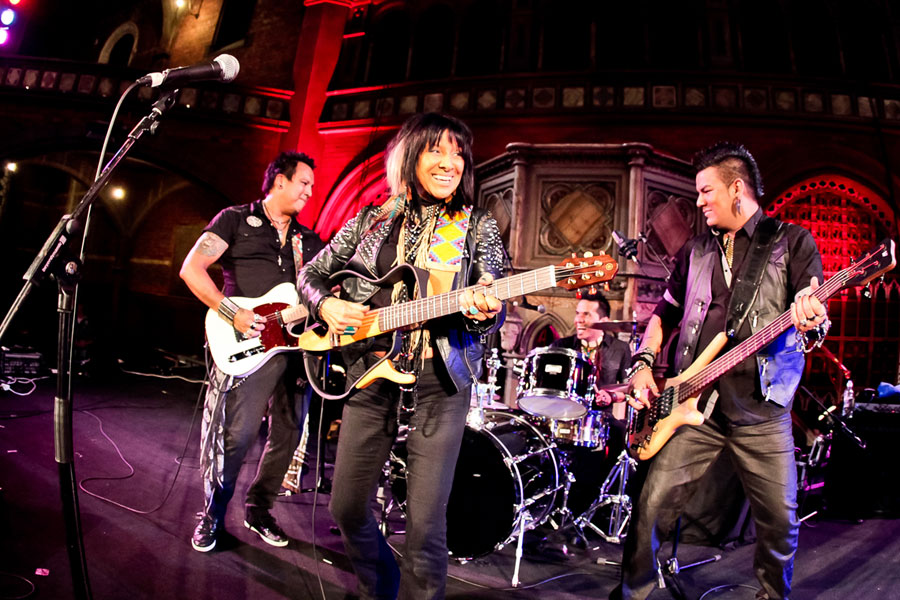 "Signing this memorandum of understanding to create the Saskatchewan Cradleboard Initiative is an important step for our university and an incredible opportunity for the province of Saskatchewan," said Ilene Busch-Vishniac, U of S president. "We are committed to being leaders in Aboriginal engagement, education and research not only in Saskatchewan, but also beyond the borders of our province throughout Canada."
The Saskatchewan Cradleboard Initiative (SCI) is a cross-cultural educational resource project to support Kindergarten through Grade 8 students in science, technology, engineering and math (STEM).  Curriculum for the program will be developed by U of S students, Buffy Sainte-Marie's Nihewin Foundation Canada and Aboriginal educators to support the provincial science curriculum's explicit mandate to co-present Indigenous and western perspectives on science at all levels of learning.
"The signing of the MOU indicates that all of us are working toward a common goal of meeting the education needs of our province's Aboriginal students," said Candace Wasacase-Lafferty, director of Aboriginal initiatives at the U of S.  "In order to achieve the highest level of success in their academic pursuits, Aboriginal students must be able to recognize themselves and their cultures in the curriculum they study and in the places they study."
In the spirit of the Cradleboard Teaching Project, the Saskatchewan Cradleboard Initiative will highlight the contributions and diversity of Aboriginal peoples in our province, respond to community priorities for STEM education, and encourage cultural and scientific literacy.  Resources will be hosted on an open-access website, which will include learning challenges for youth, as well as news stories featuring Aboriginal youth taking a leadership role in shaping their education.
"The contributions of First Nations to science and technology have been immense, and are a source of pride and inspiration to Aboriginal school kids, once they are provided opportunities to learn about them," said Sainte-Marie.  "I am continually grateful and appreciative of those people who are able to expand teaching and learning across cultural borders."
For more information about the Saskatchewan Cradleboard Initiative, visit 
www.usask.ca/cradleboardsk
.