Jane Alcorn
Distinguished Graduate Supervisor Award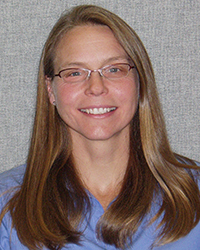 Dr. Jane Alcorn, associate professor, College of Pharmacy and Nutrition since 2001 and university veterinarian from 2011 to 2016, has demonstrated unwavering dedication to graduate students and graduate programming over the past 15 years. The successes of her former students are testament to her excellence as a graduate supervisor. Despite the varied faculty responsibilities, Alcorn prioritizes her students' research experiences and is known to provide exceptional attention and support. She encourages students to publish and present their work and also encourages them to apply for scholarships and awards. Through these activities, Alcorn prepare her students for successful lives and careers.
Sarah Buhler
Award for Distinction in Community-Engaged Teaching and Scholarship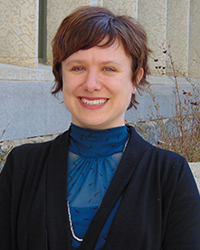 Since joining the University of Saskatchewan as an assistant professor in 2010, Sarah Buhler has done exemplary community engaged scholarship and teaching. Buhler is heavily invovled with the Community Legal Assistance Services for Saskatoon Inner City, a legal clinic providing service to those without support in the justice system, and teaches the academic seminar associated with the intensive clinical law program. Buhler's community engaged teaching is seen in her work with U of S colleagues, Oskayak High School and Str8 UP in developing a course about community development and access to justice. Buhler engages community members, and her work is making a major contribution to understanding how the justice system can serve everyone.
Chris Clark
Master Teacher Award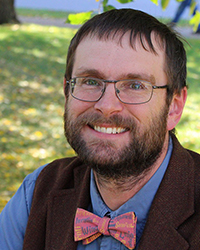 Dr. Chris Clark, associate professor, Western College of Veterinary Medicine, always wanted to be a veterinarian and his favourite part is teaching students all about the field. Since joining the U of S in 2002, Clark has emerged as a highly accomplished teacher. Clark combines his individual teaching prowess with high quality and high intensity team teaching. The results speak volumes: he has received nearly a dozen teaching awards, including two Norden Distinguished Teaching Awards, the most prestigious teaching award in veterinary medicine. He has earned respect of students and peers through his highly engaged, collaborative and innovative teaching practice.
William Deverell
Honorary Doctor of Letters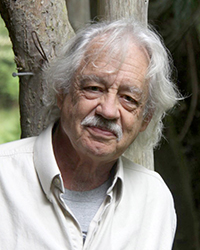 Born in Regina, Deverell is one of Canada's best-known novelists and has been lauded for his work as a lawyer, journalist, environmentalist and civil rights activist. He earned Bachelor of Arts and law degrees at the University of Saskatchewan and went on to earn numerous national writing honours, including the Dashiell Hammett Award for Literary Excellence, the Arthur Ellis Award for Best Novel and a Lifetime Achievement Award from the Crime Writers of Canada. Deverell created the long-running hit CBC TV series Street Legal and is a founding director of the B.C. Civil Liberties Association and a member of Greenpeace.
Carin Holroyd
J.W. George Ivany Award for Internationalization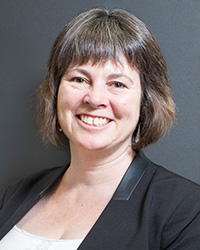 Carin Holroyd, associate professor, Department of Political Studies, and director of the International Studies program, promotes study abroad, international volunteer engagement, and exchange opportunities to all students. She encourages students to engage globally, to make major and sustained contributions to international understanding through scholarship. Her work in Vietnam—raising $700,000 to establish schools, programs and scholarships—was honoured by the Government of Vietnam (2015) and she received the Governor General of Canada award (2016). Holroyd is part of the UNICEF 25th Team, established to support Canada's leadership on maternal and child health in Cambodia, Ethiopia, Indonesia, Namibia and Peru.
Timothy Kelly
New Researcher Award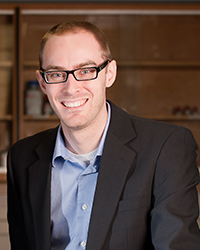 Timothy Kelly, associate professor in the Department of Chemistry and Canada Research Chair in Photovoltaics, joined the U of S in 2011. Kelly is a prolific researcher in sustainable energy, specifically in the field of solar cells (photovoltaics) with the aim to produce efficient and inexpensive solar cells. This breakthrough research was first reported in 2014 in the journal Nature Photonics. Just five years after beginning his academic career at the U of S, Kelly has received research grants in excess of $1.5 million, built a world-class laboratory and leads a team that is a world leader in photovoltaics.
John McKinnon
Award for Distinction in Outreach and Public Service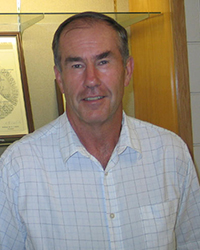 Since joining the U of S in 1992, John McKinnon, professor, College of Agriculture and Bioresources, has demonstrated exceptional commitment to research, outreach and education through working with the Canadian beef industry. He has done innovative research in nutrition and management and trained future academic, government and industry leaders. He writes a popular column in Canadian Cattleman's Magazine and has published 145 peer-reviewed articles. In 2013 he received the Queen Elizabeth II Diamond Jubilee Medal for service to the Canadian cattle industry and was the inaugural recipient of the Canadian Beef Industry Award for Outstanding Research and Innovation in 2015.
Karim (Kay) W. Nasser
Honorary Doctor of Science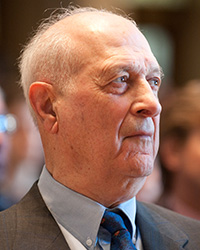 Born and raised in Lebanon, Nasser earned his Bachelor of Science in Engineering at the American University of Beirut, his master's degree at the University of Kansas and his PhD at the University of Saskatchewan. Nasser went on to teach civil engineering at the U of S for 33 years. A well-known property developer and philanthropist, Nasser and his family have donated more than $13.5 million to the university over the past 49 years, including a record one-time gift of $12 million in 2010. He was a recipient of the Saskatchewan Order of Merit, the province's highest honour, in 2011.
Liz Scott
President's Service Award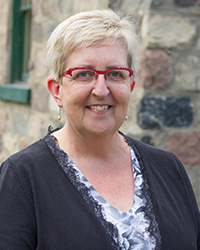 Liz Scott has been an integral part of the administrative team of the School of Physical Therapy for the past 25 years. Currently the school's executive assistant, Scott has served the university with grace, compassion, kindness, wisdom and patience. She inspires and supports everyone she meets and helps build a welcoming environment that consistently meets administrative, academic and research goals. Her unwavering willingness to help has been recounted by students, faculty and staff and with a great sense of humour, especially in the face of a challenge, Scott makes everyone comfortable and helps build community in the school and beyond.