"We are very proud of these outstanding students who have demonstrated the superb leadership skills and high standard of scholarly achievement to be selected as Vanier Scholars," said Karen Chad, U of S vice-president research. "These prestigious scholarships enable talented students to grow as leaders not just in their research, but in their communities, and to contribute to their communities in important ways."
Valued at $50,000 per year for three years, Vanier scholarships recognize top-tier PhD students who demonstrate excellence in academia, research impact and leadership at Canadian universities.
The 2017 U of S Vanier Scholars are:
Jocelyn Joe-Strack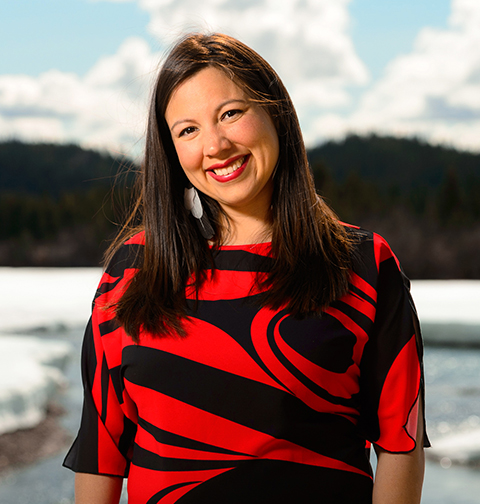 Jocelyn Joe-Strack is a member of the Champagne and Aishihik First Nation, Yukon. Her research will tell the story of her community's journey towards self-determination and Indigenous-led reconciliation through development of a new, community-directed approach to land use planning.
"Our lessons and experience will have relevance across Canada and for the world's Indigenous nations striving towards the same goal: to safeguard the future for our generations to come," said Joe-Strack, who is supervised by Douglas Clark, Centennial Chair in the School of Environment and Sustainability.
"I am honoured to receive the Vanier Canada Graduate Scholarship," she said. "This award will help me balance my academics, community and family."
Terrance Pelletier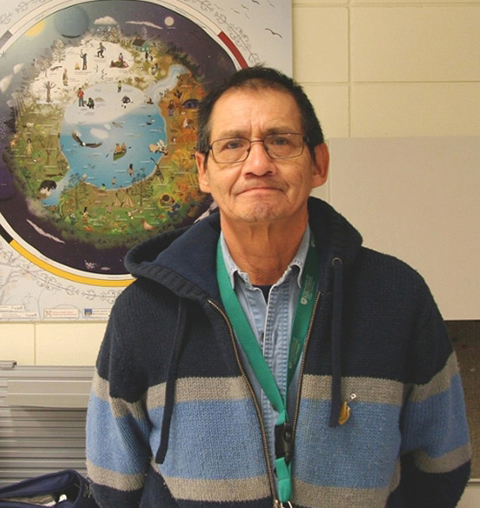 Terrance Pelletier is a former chief of the Cowessess First Nation in Saskatchewan and residential school survivor. Pelletier will study how leadership models within his community have been influenced by the effects of colonization.
Through interviews with residential school survivors and current First Nation leaders, he will study "the connection between the residential school process, Indian Affairs and leadership development, and how this impacts the current leadership within his community."
Pelletier anticipates his research will assist his community and other First Nations in promoting principles and governance systems that restore well-being, revitalize the culture and advance aspirations for Indigenous self-determination.
"The Vanier scholarship will allow me to study the current dilemmas facing First Nation families and communities," said Pelletier, who is supervised by educational administration professor Michael Cottrell. "I hope my research will help develop more effective education systems and social institutions."
Tasha Spillett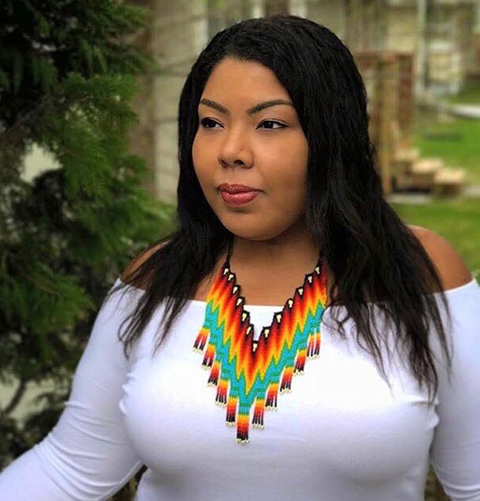 Tasha Spillett, a Cree and Trinidadian woman from Manitoba, will use feminist and race theory to look at the impact of Indigenous land-based education on the well-being of Indigenous girls in urban areas. Land-based education reconnects Indigenous peoples with the land and the social relations, knowledge and languages of the land.
Through interviews with Elders and Indigenous teenage girls who participate in land-based education initiatives in urban areas, Spillett aims to identify best ways of connecting Indigenous girls with land-based knowledge and determine how that knowledge can be an effective response to systemic violence.
"I believe it's my responsibility to serve my community," said Spillett, who is supervised by Alex Wilson, educational foundations professor and director of the U of S Aboriginal Research Education Centre. "Having the support of the Vanier allows me to not only focus on my research, but also to remain an active member of my community while engaged in my studies."
Ahmed Tiamiyu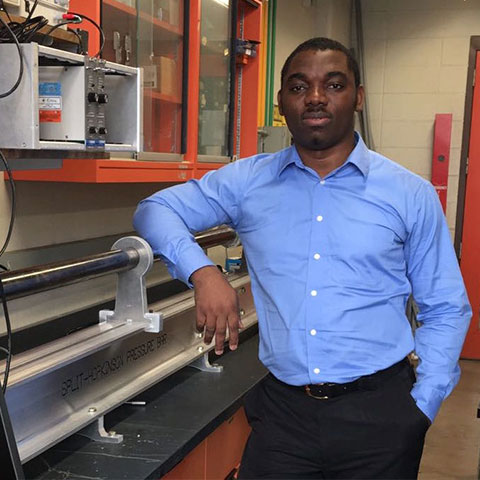 Ahmed Tiamiyu, a mechanical engineering student from Nigeria, will study a special type of stainless steel which could be used for high temperature and load-bearing applications. His goal is to improve the strength and wear resistance of this material for possible applications in the design of nuclear and chemical reactors in Canada, thereby improving safety.
"The Vanier scholarship offers me a unique opportunity to achieve my career goal of advancing technology through the development of new and improved engineering materials," said Tiamiyu, who is supervised by mechanical engineering professor Akindele Odeshi and Jerzy Szpunar, Canada Research Chair in Advanced Materials for Clean Energy.
The Vanier Canada Graduate Scholarships are awarded yearly through the federal granting agencies Social Sciences and Humanities Research Council (SSHRC), Natural Sciences and Engineering Research Council (NSERC) and Canadian Institutes of Health Research (CIHR).