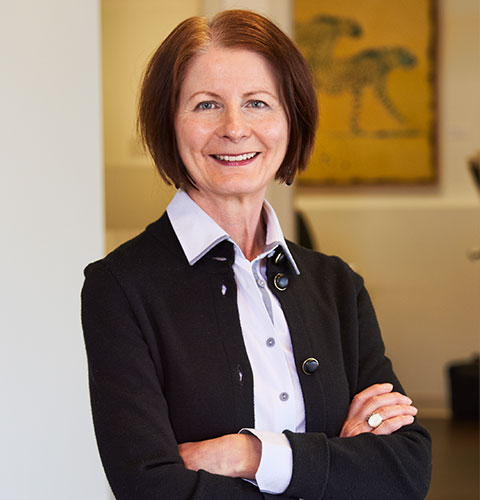 The fifth and final phase of the successful Preston Crossing development is nearing completion, with 15 new tenants opening their doors this year to bring the major shopping centre to a total of 40 stores, services and restaurants on the 70-acre parcel of land owned by the U of S. Lease arrangements with the developer have generated more than $17 million for student scholarships, bursaries and initiatives.
"We think it has been really successful," said Judy Yungwirth, U of S director of corporate admin istration. "When we started, our vision was to leverage the value of our land to generate revenue for priorities of the university. Student scholarships were identified as a priority at the time. It has exceeded our financial expectations and it's become a hugely successful shopping centre."
The final phase of expansion—developed in partnership with Ronmor Developers Inc.—will add 100,000 square feet of retail space to the shopping centre, bringing the total to 850,000. While previous phases were developed around anchor tenants including Canadian Tire, Walmart, Rona, Sobeys and Cabela's, the fifth phase—known as Preston West—features smaller stores and services in a walkable village-style atmosphere.
"It has a very different feel," said Yungwirth. "With the smaller stores our development partner could do a lot more with the layout and it's more like a shopping village, rather than a large store that you pull up and park in front of."
The developer is also pleased with how the final piece of the Preston Crossing puzzle has come together.
"We're really pleased with how things have gone," said Ryan Darragh, director of leasing and development for Ronmor Developers Inc. "We're excited about some of the concepts that we've integrated into the site and it's very pedestrian-friendly. We're pleased with the tenant mix and there are a number of them that are new to the market, which is always exciting. So we're pretty pleased with our lineup."
Along with a health club and five additional quick service restaurants, the expansion will also be home to the newly rebranded U of S merchandise and apparel store, which is slated to open this summer. "I think it's great exposure for us as it's in a great location and we have received lots of positive comments from the public, from having it available in our development," said Yungwirth.
Construction of the Preston Crossing development—Saskatoon's largest regional shopping centre—began back in 2002, with the first stores opening in 2004, and work on the final phase starting in 2015. Lease revenue covered the university's initial investment in infrastructure for water, sewer and roadway construction and preparation of the land for development, with profits now providing the U of S $1.8 million per year for student scholarships and priorities, according to Yungwirth.
"We think it's a great model," said Yungwirth. "We put our land together with private sector development expertise to create a very successful retail development. The city is pleased with it as it is a significant generator of property taxes and employment. It's a very attractive shopping centre with a unique tenant mix that serves the regional area as well as the Saskatoon market. And the tenants are happy since it is one of the premier locations."
New Preston Crossing tenants
| | |
| --- | --- |
| Name | Opening date |
| BarBurrito (restaurant) | August |
| Bed Bath and Beyond (home decor) | October |
| Booster Juice (restaurant) | Now open |
| Fatburger (restaurant) | July |
| GoodLife Fitness (fitness centre) | September |
| Jump.ca (wireless service) | Now open |
| Lammle's (western apparel) | August |
| Little Sheep Mongolian Hot Pot (restaurant) | September |
| Party City (party costumes, rentals) | July |
| Premium Label Outlet (apparel) | Now open |
| Press'd The Sandwich Co. (restaurant) | Now open |
| Skechers Factory Outlet (footwear) | Now open |
| Starbucks (coffee shop) | Now open |
| Shop usask (apparel) | July |
| Sobeys Liquor | August |