From academics to athletics to acclaim, here are some of the USask students that helped to put a spotlight on their campus and make an impact in their community.
USask pharmacy PhD student's gene therapy research earning awards and accolades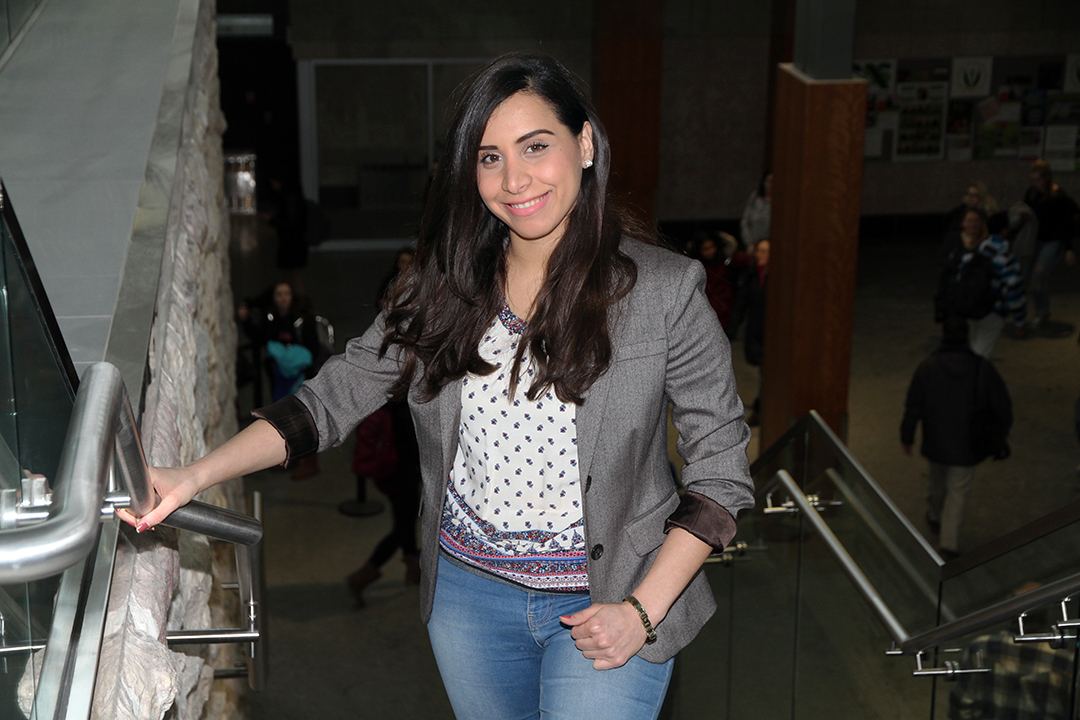 The road to USask has been a long one for Mays Al-Dulaymi. Working as a pharmacist overseas in Jordan, she soon realized that she wanted to do more to help patients. But, after being accepted to do graduate studies in the College of Pharmacy and Nutrition, her work with gene therapy research quickly drew the attention of the research community.
Establishing herself as one of the college's brightest young researchers by earning the major Apotex Graduate Award in Pharmacy in 2013, in this past year, Al-Dulaymi drew national and international attention for her gene delivery research, earning the prestigious Gattefossé Canada/CSPS Award in Lipid-Based Drug Delivery at the annual Canadian Society for Pharmaceutical Sciences conference in Montreal in May. Al-Dulaymi then garnered global recognition by being awarded the American Association of Pharmaceutical Scientists (AAPS) Graduate Student Research Award in Drug Discovery and Development at the annual meeting in San Diego in November.
USask political studies student heading to Harvard Law School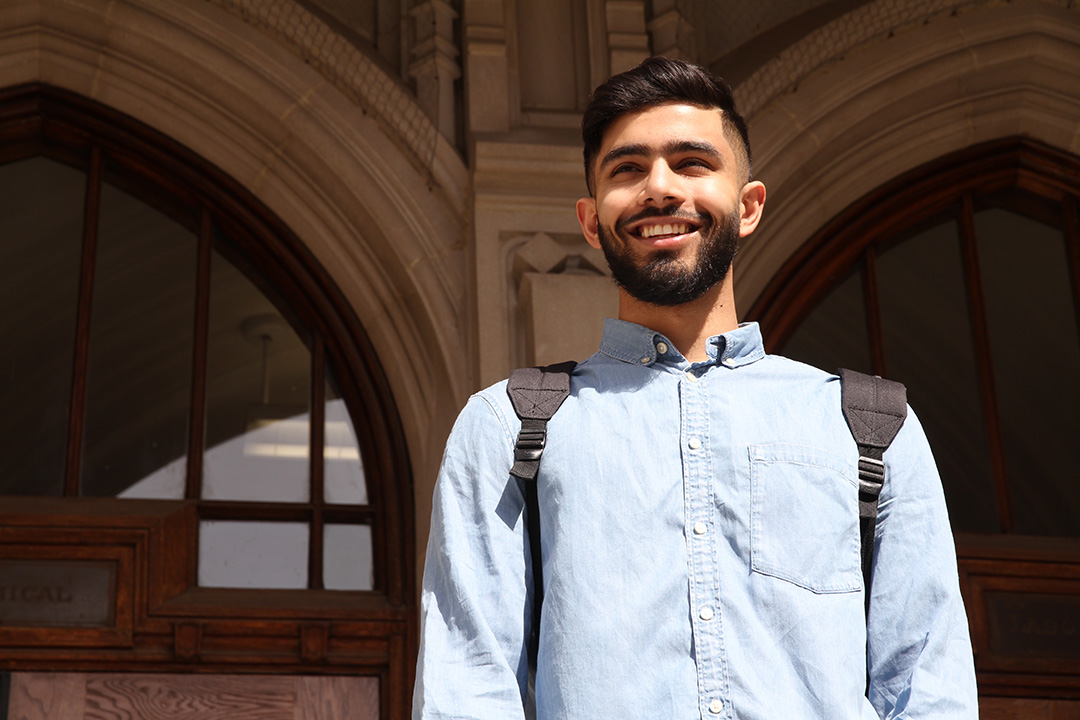 Thanks to his remarkable performance on the Law School Admissions Test (LSAT), the 21-year-old Areeb Salim scored an astounding 177 on the LSAT, placing him in the 99.8 percentile, essentially finishing in the top two out of a thousand students.
His LSAT score and academic achievements at the USask have opened up a world of opportunity, with Ivy League schools in the United States offering scholarships of up to $150,000. After weighing offers from the likes of Duke, Columbia, Georgetown and New York University, Salim selected Harvard Law School and will proudly represent his home province and the USask at one of the world's most prestigious law schools this fall.
Edwards Business School graduate granted cannabis retail licence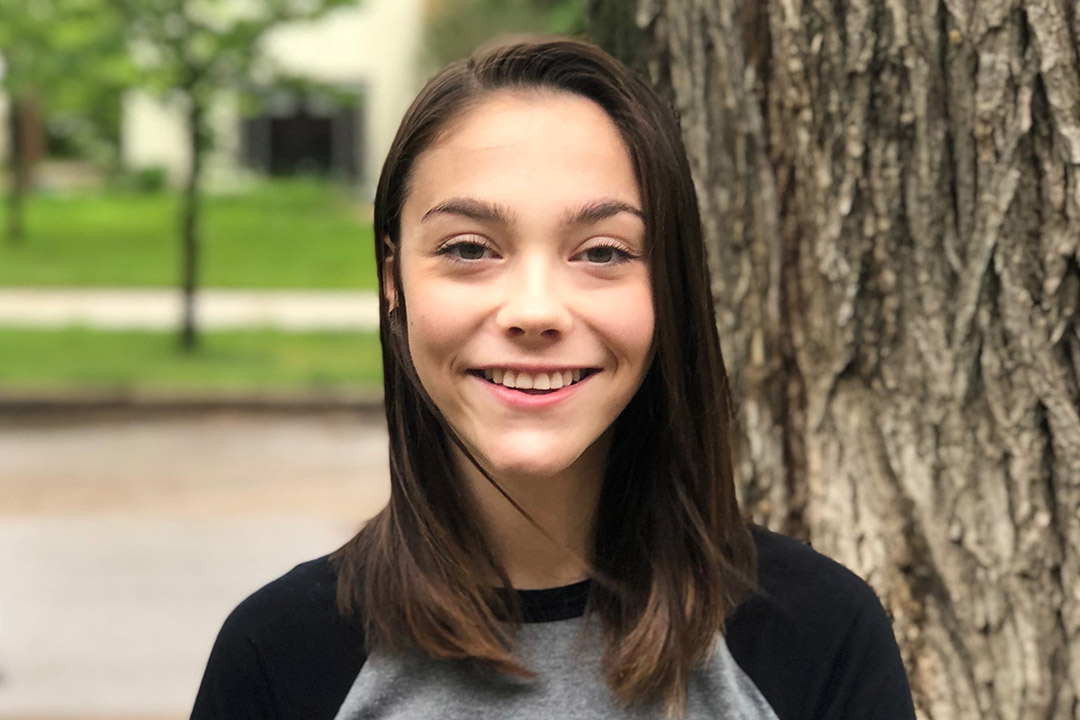 A week before graduating from the Edwards School of Business, Cierra Sieben-Chuback, a 23-year-old USask student, was awarded one of seven licences in Saskatoon—and one of only 51 permits granted in the province from 1,502 applications—to establish a retail cannabis store. For Sieben-Chuback, it was the culmination of a whirlwind week of completing her business plan and filing her request for proposal (RFP) before the province's April 10 deadline, all while studying for her final exams.
Sieben-Chuback said her Edwards business courses well prepared her for this opportunity.
"The application was due on April 10 right at the beginning of university finals, so I got the application in right before I was writing my first final two days after that," she said.
Indigenous youth leader steps up to represent USask students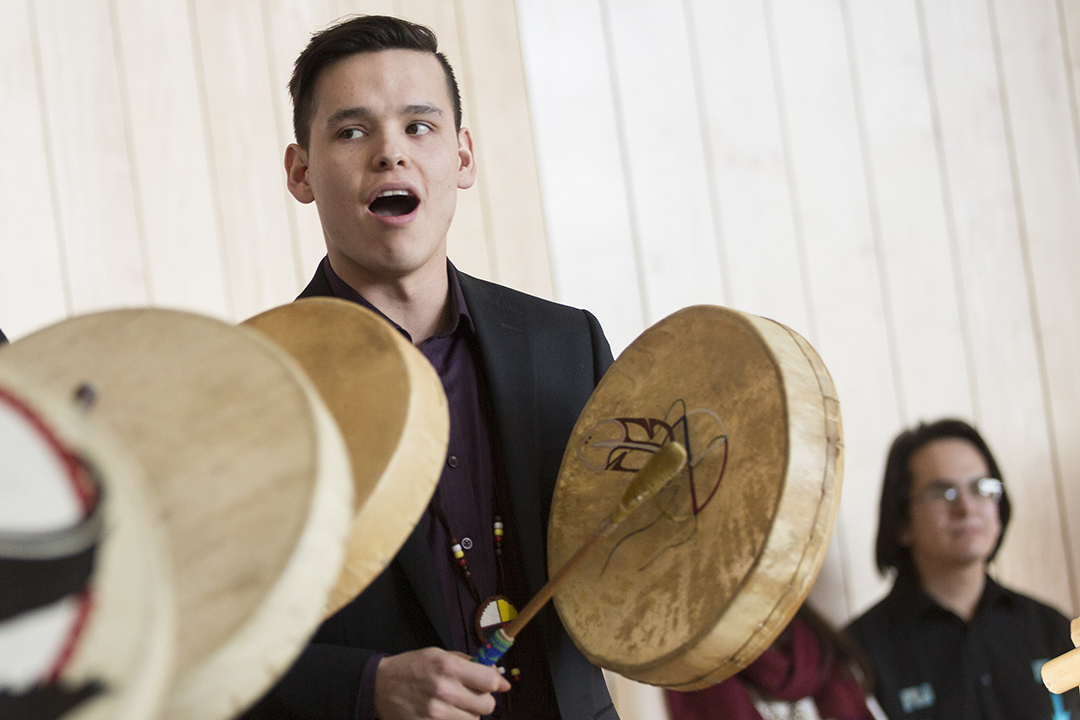 Just a few years ago, teachers didn't think much of Rollin Baldhead. He was cycling through schools in Saskatoon and Duck Lake, with little support or encouragement from anyone outside his family.
Now, at 25 years of age, Baldhead is currently an education student at USask in addition to his responsibilities as a youth leader with the FSIN and the (newly elected) USSU president. And he's making his voice count.
Kate Elliott is paving a path for Indigenous students in medicine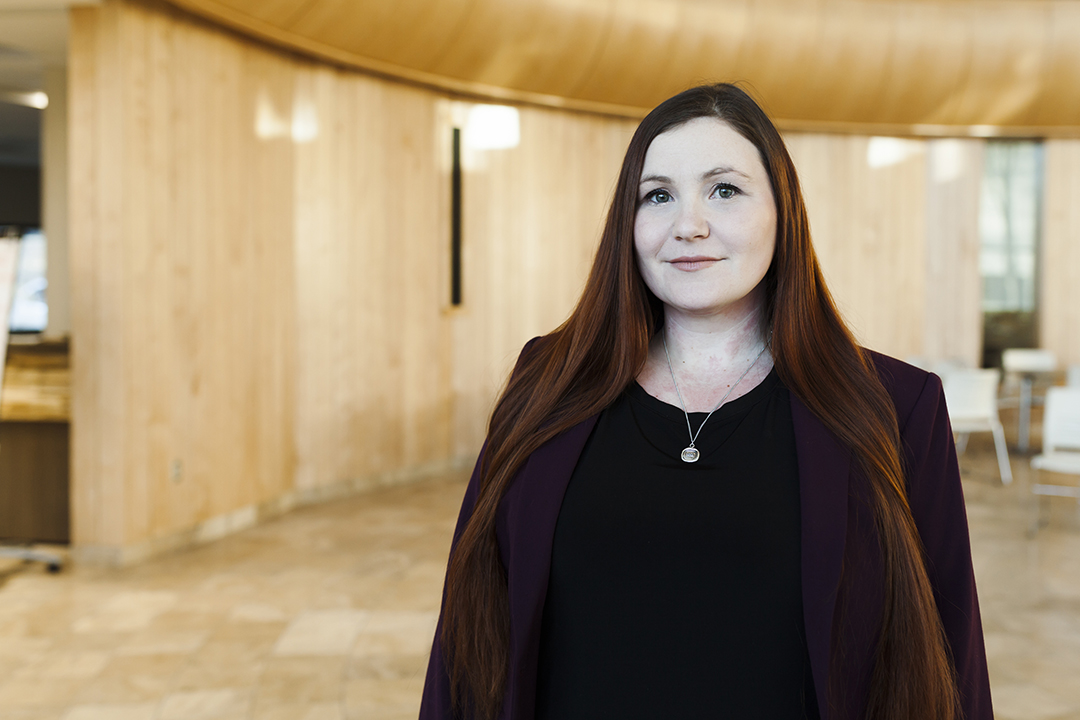 Holding a Bachelor of Science in Nursing and a Masters of Public Health and Social Policy specializing in Aboriginal Health, Kate Elliott—a third-year Métis student in the College of Medicine—has shown exceptional leadership mentoring Indigenous youth, working with the Métis Nation strategic governance and programming nationally. That's why she received an award for her exemplary leadership through Indigenous Achievement Week.
"My biggest motivation to go to medical school was to further my education, to be able to understand the health-care system as well as being able to help my community and be a better advocate for Aboriginal health in the future."
From South America to Saskatoon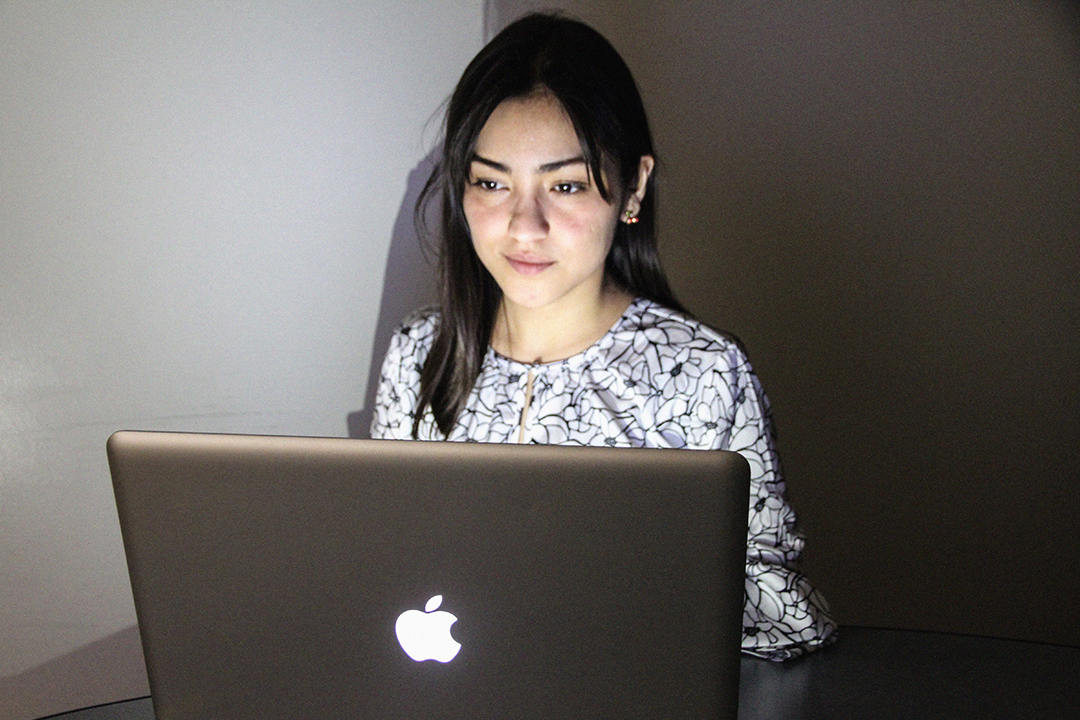 She hasn't even officially started her own career yet, but Mayra Samaniego is already working on two different continents to inspire the next generation of young women in the field of computer science.
The prodigious PhD student at USask volunteers her time teaching computer code to girls and young women in workshops in Saskatoon and also recently returned from a month-long visit to Ecuador—her first trip home in three years—where she spoke to girls at her former high school about the world of opportunities that are available to them, just a click away on the internet.