With the projected increases, approved by the Board of Governors at its most recent meeting in March, most U of S programs are projected to cost less than similar programs at other Canadian U15 medical-doctoral universities. The U15 is a collective of Canada's top 15 leading research-intensive universities. 
"While tuition has increased over the last few years, it is important to note that so has student financial aid," said Tony Vannelli, provost and vice-president academic. "Since 2010-11, financial aid, such as scholarships, bursaries and tuition credits, have increased from $42 million to more than $64 million. That's grown by 50 per cent."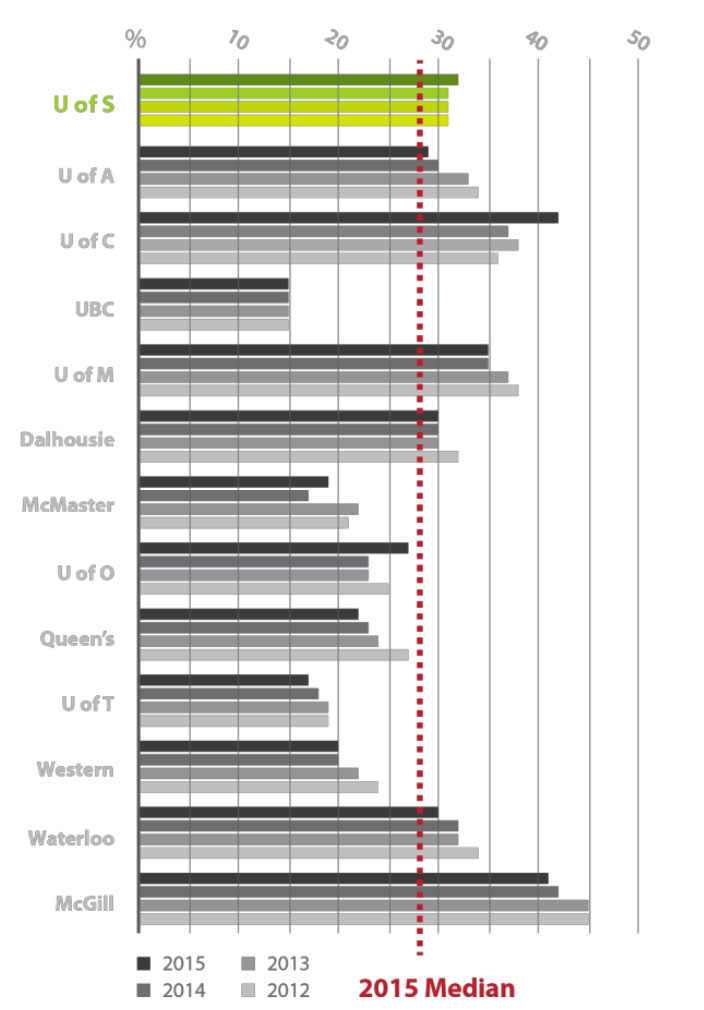 In the College of Arts and Science, where nearly half of all U of S students are enrolled, tuition will increase by 4.7 per cent on average. The average student in arts and science will pay $7,065 for tuition in 2018-19, compared to $6,751 last year, an increase of about $314 for a full course load over a year.
Vannelli said that the revenue brought in from tuition, which comprises about 25 per cent of the university's operating budget, "is used to maintain and enhance the programs and services we offer. We know this is a significant investment for our students and so we work to ensure the programs are of very good quality and that a U of S education sets our graduates up for a lifetime of success."
International differential rates will change in 2018-19 from 2.6 to 2.73 for undergraduates and 1.5 to 1.58 for graduate students, rates that have not been updated since 2004-05 and 2011-12, respectively. These rates are still projected to be below most U15 comparators. Different rates for international students is a common standard at most Canadian universities. 
The timing of setting tuition rates for 2018-19, Vannelli explained, changed this year to accommodate more consultation with students.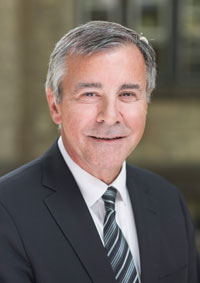 "In previous years, the board approved tuition at its December meeting," said Vannelli. "The approval was moved to March this year so that we could discuss tuition with every academic unit on campus and with students studying.
"These rates were determined through broad consultation across campus and with our students," he continued. "Setting tuition is a complex process, but as is always the case at our university, that process is guided by principles of comparability, affordability and accessibility for our students and their families, and to ensure the quality of our programs."
The university is currently exploring changes to its tuition policy and strategy to include an additional principle of "predictability" of tuition over multiple years, in order to better help students plan for the total cost of their education over the course of their degree. A tuition task force has been struck by the provost to lead the development of this renewed tuition strategy. 
The 2018-19 projected tuition revenue is $137.3 million. That revenue will ensure ongoing program offerings; fund specific enhancements in programs, student services and the student experience; and support needs-based assistance for students who have modest financial resources.
Student fees are anticipated to be finalized later this spring. For specific rates, visit: https://students.usask.ca/documents/tuition-factsheet.pdf