A sun-drenched month of May set a record for solar energy production at USask, with the 24-kilowatt solar array at the university's Horticultural Field Office setting an all-time record for monthly production at 4.09 megawatts. This array produces roughly enough electricity to power five homes for a year. While that may be a drop in the proverbial power bucket for the university as a whole, it's a modest but effective example of how simply harnessing the power of the sun can play a part in campus sustainability strategies.
"It is a good example of one of the things that we can do here on campus," said Bill Hale, manager of Facilities Sustainability and Engineering at USask. "It is feasible, it does work, it does support sustainability, and it is becoming more financially viable. We can absolutely produce electricity on a scale that is worth doing."
The horticulture array was the first of two solar module (panel) arrays erected on campus, completed in 2012 with the support of a provincial government rebate program. The array supplies close to 70 per cent of the horticulture facility's electricity needs, with capital costs originally projected to be recovered within 14 years of construction. Since then, solar array prices have dropped significantly, making the economics even better today.
The university also has a 5.12-kilowatt solar module array built in 2016 outside of the John Mitchell Building, an initiative designed to also provide a hands-on renewable energy research and learning environment for students, and funded from the Sustainability Revolving Fund that was established in 2014. The fund supports on-campus projects designed for energy and water conservation and re-invests the cost savings back into the fund to help support the next project.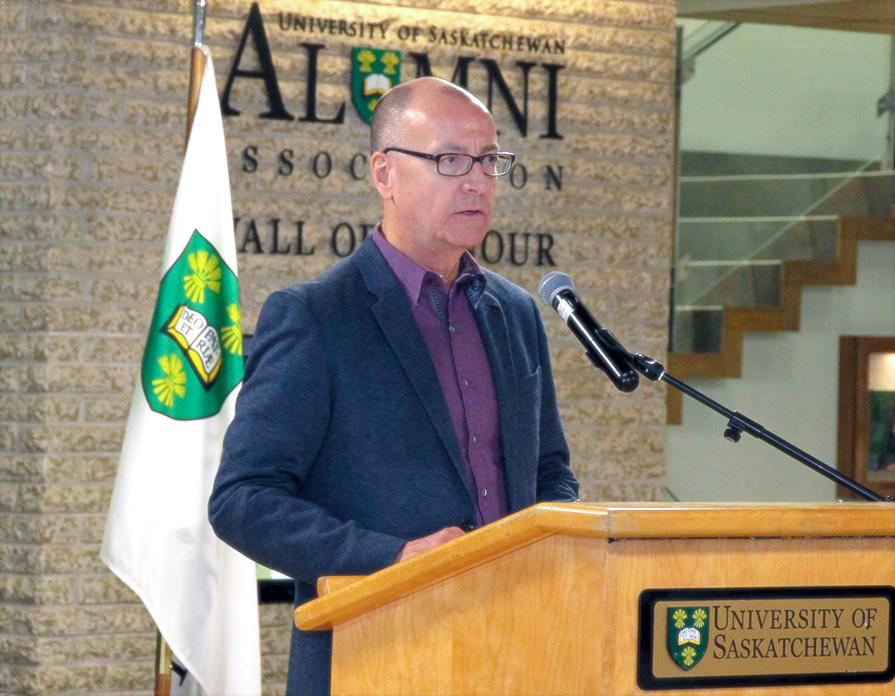 "Both (solar arrays) are functioning well and producing and providing electricity for the university," Hale said. "At the John Mitchell Building, each set of the four modules has the ability to be independently adjusted in its elevation angle, so there is a fair bit of opportunity for testing different angles at the same location."
With solar power becoming more and more financially feasible over the years, Hale said there is a possibility the university may explore options to establish more arrays on campus, in support of broader sustainability initiatives that are a key pillar of the foundation of the new university plan to be The University the World Needs.
"It is much more economical now to install solar, than it was 10 years ago," said Hale. "Annually there has been a downward trend in cost of materials, and installers are getting more efficient at installing because they have done more of it and the hardware to do it makes it easier.
"At the university, we have the opportunity to put solar on more of the buildings that we own, plus we can put them over top of parking lots, too. It's a possibility and those opportunities exist for the future. It is often a matter of funding, but certainly there are several parking lots that we could consider putting solar canopies over portions of in the future."