But the day he first held Dr. Henry Taube's (PhD) Nobel Prize medal in his hands in 2011 was unlike any other.
"That was special," said Hayes, USask's archives technician in the University Archives and Special Collections department. "I remember when I was unpacking the box when the shipment arrived and I took it out to the reading room and I was showing everybody and nobody that I showed it to that first day had ever seen one. We have a lot of unique things, one-of-a-kind things, but that one was beyond any of the other ones that we have."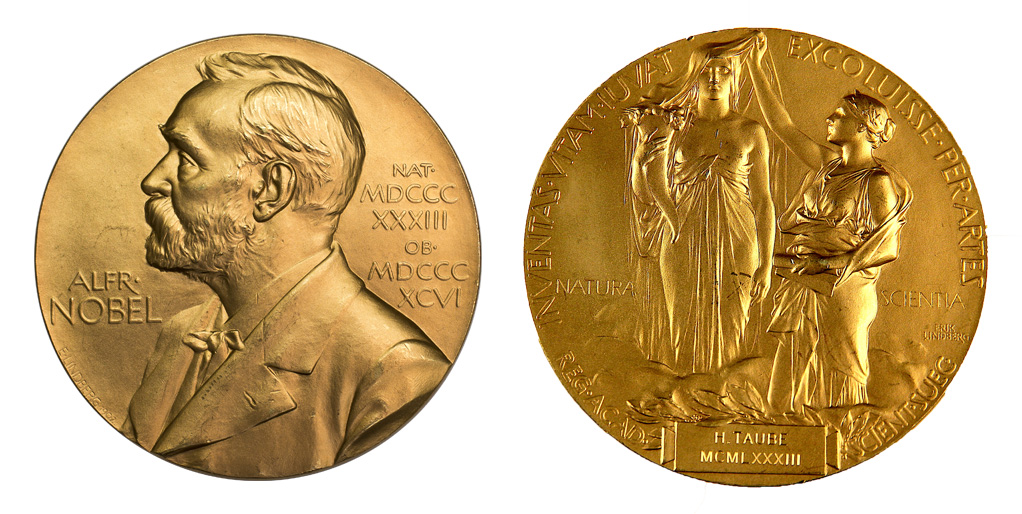 Taube's Nobel Prize medal for chemistry was awarded in 1983 when he became the first USask graduate to receive the Nobel Prize and only the second laureate associated with the university, joining former physics professor Gerhard Herzberg. Taube, who was born in Neudorf, Sask., earned bachelor's (1935) and master's (1937) degrees at USask and studied under Herzberg before going on to become one of the world's leading chemistry researchers.
Taube passed away in 2005, with his wife Mary donating his collection to the university, an array of awe-inspiring awards and prized possessions including photographs, plaques and pins, as well as Taube's National Medal of Science and Priestly Medal from the American Chemical Society. But it's the Nobel Prize medal that holds the most mystique and lustre, and not just its solid gold hue. It's the magnitude and weight of the accomplishment—only 26 Canadians have been awarded the Nobel Prize—that Hayes holds in reverence.
"I think it's not just the rarity of it, but it's how much you have to achieve to get one, what a major contribution to the knowledge of the world that you have to contribute to," said Hayes. "Everyone who gets it has had some kind of a major breakthrough and (Taube) is certainly one of the stars of 20th century science."
"He was a local boy, he got his first two degrees here and went on to fame and fortune, and he was always very generous with his time with the university throughout his career," added Hayes. "We've only had two people who have received Nobel Prizes that are associated with the university and he is one of those two, so it is pretty special."