This year's University of Saskatchewan (USask) Alumni Week will still allow for that, but in a decidedly different fashion.
While we can't physically be together, USask still wants to connect with our 160,000 alumni worldwide.
Instead of bringing alumni back to the campus, USask invites all alumni to take part in free online events and activities from Sept. 8-12.
Visit alumni.usask.ca/alumni-week for complete information and registration for events, and a list of amazing prizes and contests.
Here's a sneak peek of what you can look forward to:
COVID-19 research update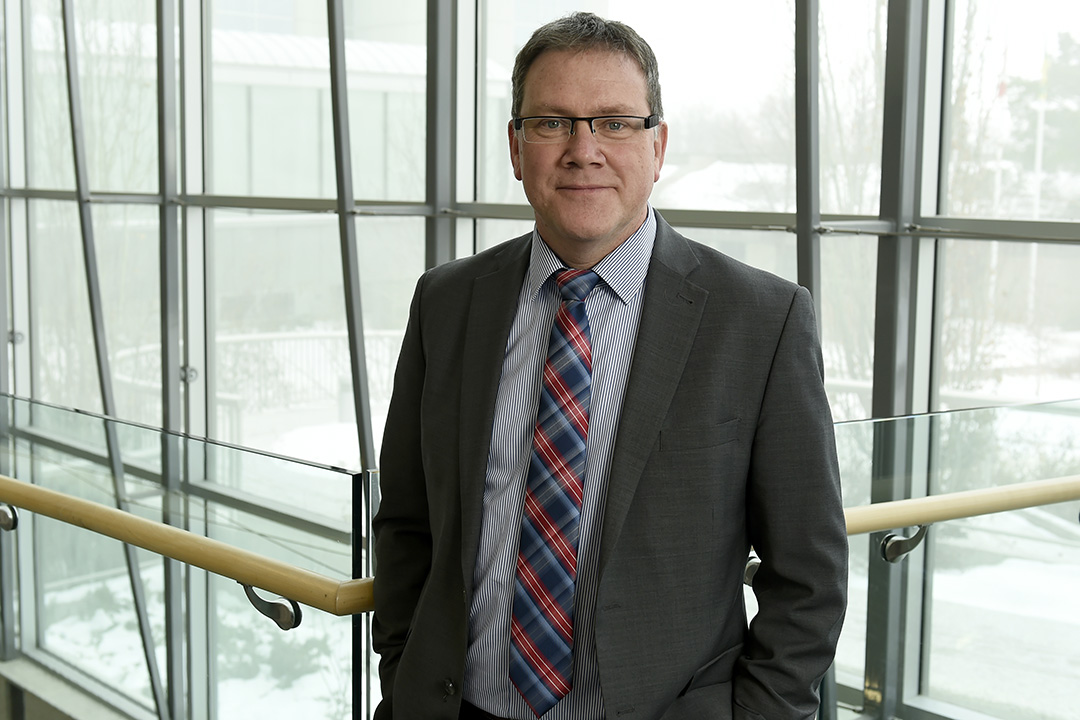 On Thursday, Sept. 10, Dr. Volker Gerdts (DVM), director and CEO of USask's Vaccine and Infectious Disease Organization—International Vaccine Centre (VIDO-InterVac), provides an inside look at the innovative COVID-19 research being done at VIDO-InterVac.
Gerdts and his trailblazing team are global leaders in research and are on the front lines in the race to secure a vaccine.
Do you have a burning question about COVID-19 you would like answered? Interested attendees are encouraged to send in questions prior to Dr. Gerdts discussion to receive his response. Questions can be submitted by registering for this free event.
The first 100 registrants will receive a free USask Alumni mask.
Event details
 Thursday, September 10, 2020
 7:00 pm CST
 Time zone: (GMT-0600) Canada (Regina) Time
Any trivia buffs out there?
So, you think you remember your campus days, do you? We'll put your memory to the test in fun trivia contests each day of Alumni Week. You can send in your answers with a shot at winning some wonderful prizes. Do you have any old photos of yourself on campus? USask-branded clothing from way back when? We want to see it! Be sure to keep your eyes on our social media channels during the week and enter to win.
Alumni Week is the perfect occasion to reignite your love of USask from the comfort of your home.  Make sure to visit our website alumni.usask.ca/alumni-week to register for these events and follow our social media accounts @usaskalumni for more information about these great opportunities.
Celebrating our Golden Grads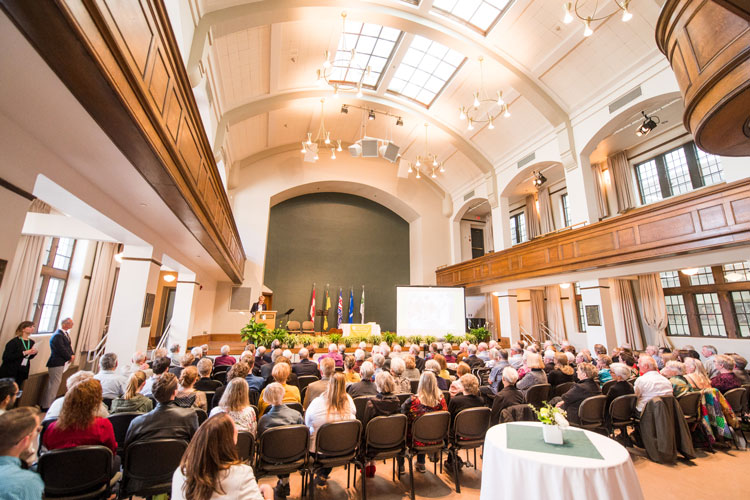 A highlight of the week is the annual Golden Grads ceremony. Every year, the USask Alumni Association celebrates and honours alumni who graduated 50 or more years ago. Normally, our Golden Grads are given the opportunity to retrace their convocation steps and walk across the stage in Convocation Hall to receive a special parchment and pin from a senior USask leader.
This year, a special video and greeting to Golden Grads with USask Chancellor Grit McCreath (BEd'91) will be found online and on social media Wednesday, Sept. 9. 
Are you a Golden Grad this year? Visit alumni.usask.ca/alumni-week to learn how you can receive your free commemorative parchment and pin.
Event details
Golden Grads Celebration
 Wednesday, September 9, 2020
 11:00 am CST
 Time zone: (GMT-0600) Canada (Regina) Time
Hometown happy hour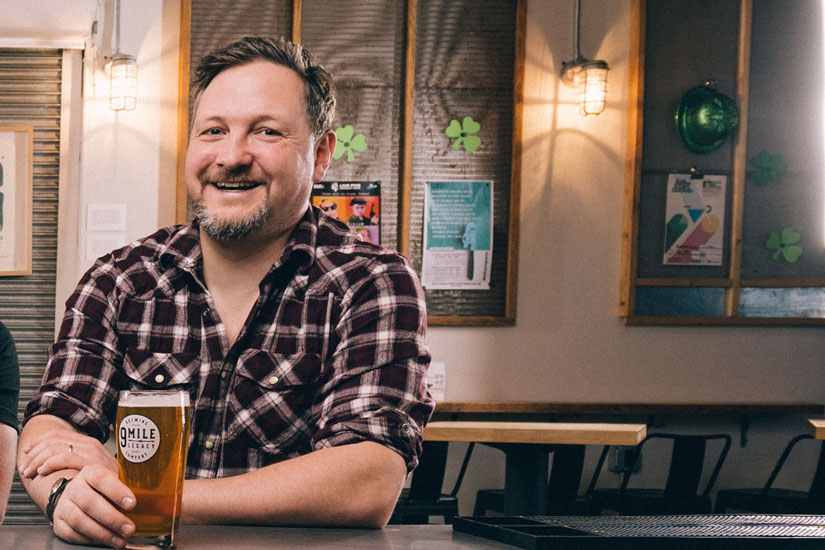 As a former lawyer, alumnus Shawn Moen (LLB'05) took a leap of faith from professional practice into the craft beer game.
His successful local Saskatoon microbrewery, 9 Mile Legacy, is built on a sense of community and collaborating.
During the ongoing COVID-19 pandemic, Moen once again pivoted and shifted much of his business model by creating a virtual online taproom.
Alumni are invited to pre-register for a free LIVE online event on Friday, Sept. 11 to learn about Moen's remarkable transition from lawyer to craft beer entrepreneur. Visit alumni.usask.ca/alumni-week to register, or for more information.
Event details
 Friday, September 11, 2020
 5:00 pm CST
 Time zone: (GMT-0600) Canada (Regina) Time
Missing our USask campus?
Some of the best times on campus are in September as we ease into fall. The trees begin to change colours and there is electricity in the air with the buzz of new and returning students.
But just because we can't cruise our campus together doesn't mean we still can't experience everything it has to offer.
Alumni will have the chance to virtually visit a number of places through tours of the campus and revisit old hangouts and get up-close to newer buildings, such as the Gordon Oakes Red Bear Student Centre and Merlis Belsher Place.