With members of the University of Saskatchewan (USask) community facing a number of stressors due to the COVID-19 pandemic, it is more important than ever to assess our own mental health and to reach out to others who may need support. Here are several USask resources to support mental health.
Expand your wellness toolkit
Take some time to learn about mental health, resiliency, and coping skills to manage worry, stress or anxiety. Weekly training sessions, delivered via webinar, are available through the USask wellness resources website every week.
Upcoming sessions:
On demand:
Learn how to effectively deal with stress
We all experience stress and some stress can be good while having too much stress, or not being able to effectively cope, can be negative and lead to health issues. Learning how to effectively deal with your stressors will enable you to take action on areas you can control, implement a coping strategy that works best for you to regain control and reduce stress. Watch a short webinar on Stress Management to learn how here.
Schedule yourself a mental health checkup
How is your mental health? When was the last time you had a mental health checkup? The USask Employee and Family Assistance Program is not just for when issues or a crisis arises in life. Using EFAP in times of good mental health, as a checkup, and to learn about coping and resiliency tools and resources, can provide you with a strong foundation to know when to apply and use these skills when life gets stressful and hectic, and before crisis mode.
Know what resources are available to you and your family to support your mental well-being
Take some time to become familiar with the resources and supports available to you and your family. Visit the USask wellness resources website for information on:
Treat yourself to some Pet Therapy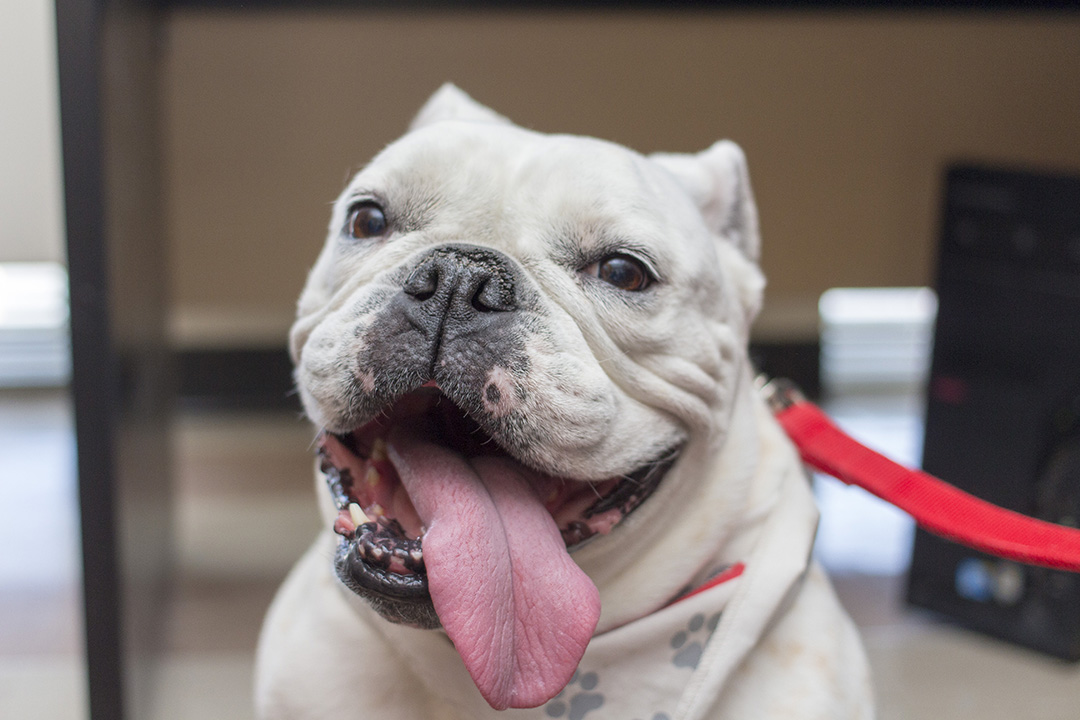 Animals can do wonders for your mental health. It has been shown that it can improve your physical health (lowering blood pressure, cardiovascular health) and mental health by decreasing isolation and depression, reducing boredom and loneliness and provided comfort. Don't have a pet? The USask PAWS Your Stress Therapy Dogs are offering virtual get togethers throughout the fall.
When you work from home, as many of us are doing, you can become stuck in a routine and neglect your physical well-being. It is important to resist the urge to do nothing and keep in shape, for your body and your mind, which in turn helps you lead a healthy life. Here are some tips to be active while at home. If motivation is a roadblock, there are several free and pay apps and websites available to help keep you on the right track, including:
For eligible USask staff: You can use your Personal Spending Account to cover the cost of online fitness classes or gym memberships.
Take time for self-care, whether by yourself or with your family
Self-care is not just going to the spa or taking an extravagant vacation. Self-care is the deliberate choice you make to maintain your own health and wellness. This includes regularly checking in with your mind and body, identifying any unmet needs or areas of concern, and nurturing your mind, body, life and overall well-being on an ongoing basis.  
Practicing self-care is essential in managing stress and maintaining your physical, mental and emotional health. A lack of adequate rest and self-care can eventually lead to health problems. Building self-care into your daily or weekly routine can greatly increase resilience and prevent burnout.
Self-care assessment
One thing I do on a regular basis to take care of myself is…
One thing I would like to do more often for myself is…
I know I need to pause and take care of myself when…
Source: The Working Mind Virtual