After holding the first National Reconciliation Forum back in 2015, the university has hosted an internal forum every year since 2017, in response to the Truth and Reconciliation Commission of Canada Calls to Action.

"The māmowi āsohtētān Internal Truth and Reconciliation Forum provides an opportunity for the campus community to gather and have constructive dialogue on creating the university environment that is needed for meaningful reconciliation to occur," said USask Interim Vice-Provost, Indigenous Engagement, Dr. Angela Jaime (PhD). "Changes are required at the systemic level and the personal level, and attendees of the forum are able to learn together and determine ways they can take action in their personal and professional lives."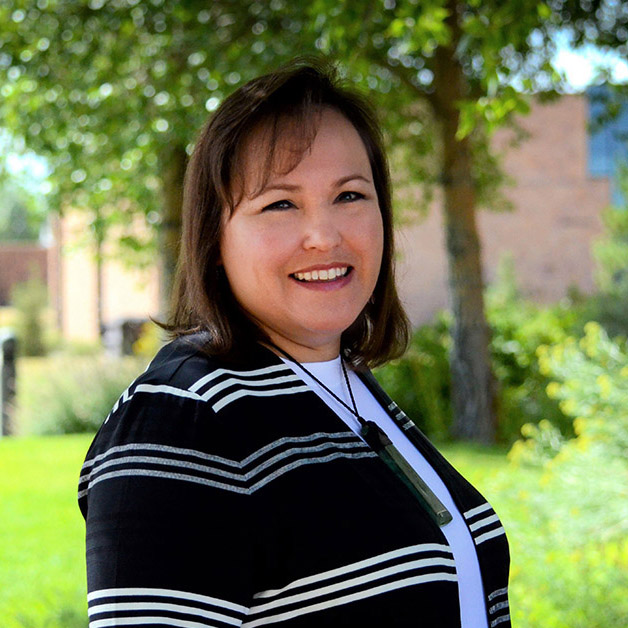 The theme of this year's forum is "Continuing the Conversation on Anti-Racism and Anti-Oppression" and builds upon last year's theme of "Theories, Principles and Practices of Anti-Racism and Anti-Oppression."

This year's events will feature a panel of USask senior leaders, who will discuss their experiences with taking the powerful anti-racism and anti-oppression education and training led by Dr. Verna St. Denis (PhD), special advisor to the president and professor in educational foundations, and Liz Duret, USask's senior diversity and inclusion consultant.

"The panelists will explore what they have learned during the training as well as how they plan to incorporate it into their work as leaders at the university," said Jaime.

This year's program will also feature afternoon sessions providing opportunities for the attendees to participate in conversation circles, with the event concluding with reflections and remarks from this year's forum witnesses.

"Each internal forum has been grounded by Elders who start and end the forums in a good way, by Métis and First Nations performers, by forum witnesses who provide closing remarks, and by a closing celebration round dance for the in-person events," said Jaime. "Each of the forums have built upon the work of the previous forum, and they have provided diverse learning opportunities to meet the unique needs of participants.

"The internal forum is now at the point where Indigenous practices are present and exercised throughout each forum, and there is now a model firmly in place for constructive and meaningful dialogue."

While much progress has been made over the past seven years since the hosting of the first national forum in 2015, plenty of work still lies ahead, according to Jaime. The foundation for success was built into the University Plan 2025, which weaves Indigenization throughout the plan and programs, with the path to future progress set in last year's unveiling of USask's new Indigenous Strategy on Aug. 20, 2021.

"This past year saw the gifting of ohpahotân | oohpaahotaan ("Let's Fly Up Together") to the University of Saskatchewan by the Indigenous peoples who created it," said Jaime. "This Indigenous Strategy will co-exist with the University Plan 2025 and will help ensure that the work done with, and alongside, Indigenous peoples is appropriate and done in a good way. Events such as the internal forum help to facilitate this by building capacity across campus so that people can participate in this work and continue to progress in their reconciliation journey. We must remain diligent in answering the calls to action from ohpahotân | oohpaahotaan, and the Truth and Reconciliation Commission of Canada."

This year's forum is sponsored by the Office of the Vice-Provost Indigenous Engagement, and facilitated by the Mistatimōk Committee, a broad range of individuals – Indigenous and non-Indigenous – from across the campus community. Mistatimōk translates to "horses" and the concept of "working together" in Saulteaux.
All USask staff, faculty and students are welcome to register to attend.