During this year's USask Spring Convocation celebrations scheduled to be held at Merlis Belsher Place from June 6-10, the university will award honorary degrees to a celebrated philanthropist, an award-winning soil scientist, a progressive post-secondary leader, an esteemed B.C. Supreme Court Justice, a renowned foreign correspondent, and one of the world's premier construction technology researchers.

USask President and Vice-Chancellor Peter Stoicheff said he is proud to announce that the university will be recognizing USask alumni Jane Graham, Emeritus Professor James (Les) Henry, Justice Catherine Wedge, and Dr. Alan Wildeman (PhD), along with journalist Susan Ormiston and Dr. Nicholas Carino (PhD).

"We are honoured to celebrate the achievements and accomplishments, and the inspirational and innovative impact each of these exceptional individuals has made in their respective fields and careers," said Stoicheff. "This is a wonderful opportunity to express our admiration and appreciation for their lifetime achievements and to express our gratitude by bestowing the University of Saskatchewan's highest honour as we return to Merlis Belsher Place for our Spring Convocation celebrations."

Here is a look at this year's recipients:
JANE GRAHAM
(Honorary Doctor of Laws)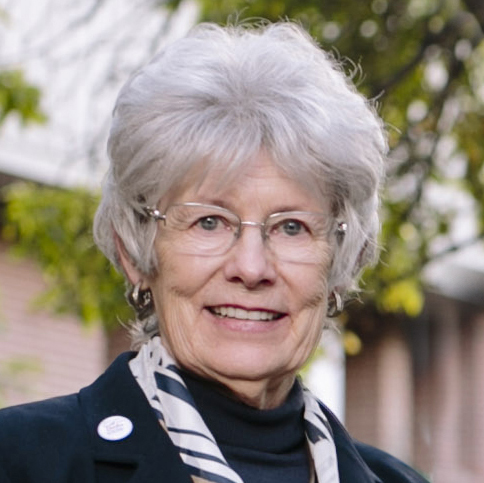 A visionary philanthropist and passionate proponent of post-secondary education, Graham has spent decades giving back to the university that has meant so much to her and her family. After graduating with a Bachelor of Education degree from USask in 1962, Graham went on to teach in Moose Jaw while raising a family with her husband Ron (Bachelor of Science in Civil Engineering at USask in 1962) as they built the Graham Construction family business into an international employee-owned corporation. Jane and Ron have gone on to become the largest cumulative alumni donors in USask history supporting student scholarships, programs, projects, research initiatives and Huskie Athletics.

Among the list of progressive projects that the Grahams have contributed to is one of special significance for Jane – the Jane and Ron Graham Centre for the Scholarship of Teaching and Learning in the College of Education, a centre unique in North America designed to help educators become classroom-ready entering the profession. Other major donations supported the establishment of the Ron and Jane Graham Sport Science and Health Centre in Merlis Belsher Place, the Ron and Jane Graham School of Professional Development in the College of Engineering, and the Graham Huskie Clubhouse. Jane and Ron raised three children – Jim, John, and Jeff – with Jeff and his wife Cindy both fellow USask alumni, along with all three of the Graham's grandchildren.
JAMES LESLIE (LES) HENRY
(Honorary Doctor of Laws)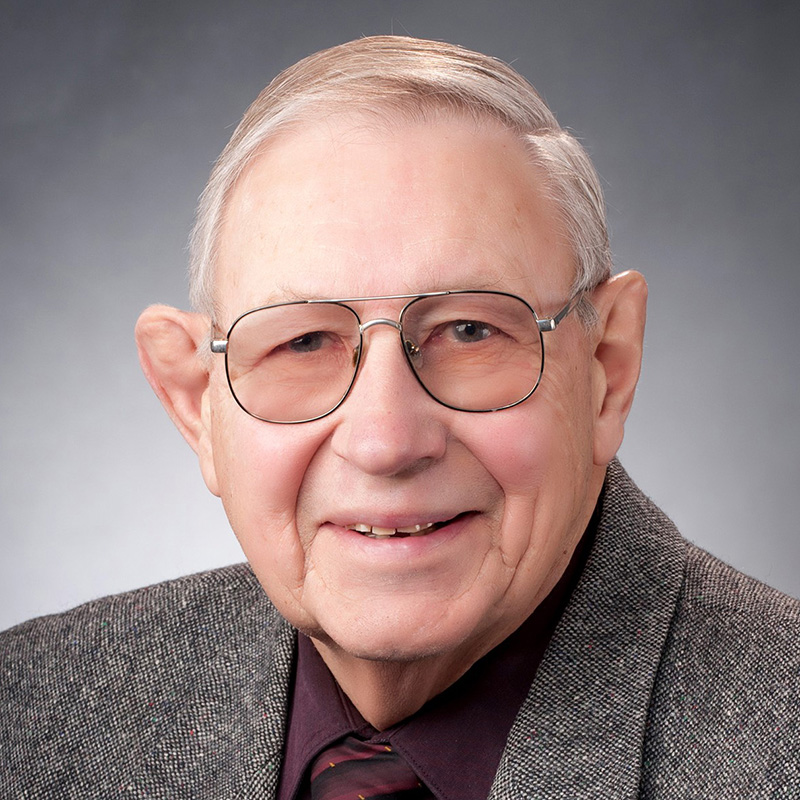 Henry was born in Milden, Sask., and raised on nearby Brunswick farm. He received Bachelor of Science (1964) and master's (soil science, 1968) degrees at USask. His master's was extended by work with the Department of Soil Science on soil survey in summer months and laboratory instruction in winter months. Henry's academic appointment (1969) at USask was joint between the soil science department and the then campus-wide Extension Division. Extension work was proactive and ensured that research results were available to farmers and professionals. An important part of the job was to bring back information where research gaps could be filled by the soil science department.
Henry's research projects, driven by questions from the farm gate, included anhydrous ammonia effect on soils, nutrient requirements of irrigated crops, potassium deficient soils, and soil salinity. The soil salinity work brought new light by clearly demonstrating the fundamental causes. International experience included Tanzania, Swaziland (now the Kingdom of Eswatini) and China. He has written a regular column for the farm paper Grainews for 45 years. Henry served as president of the Saskatchewan Institute of Agrologists, received numerous awards and has been inducted in the Saskatchewan Agricultural Hall of Fame (2004).
CATHERINE WEDGE
(Honorary Doctor of Laws)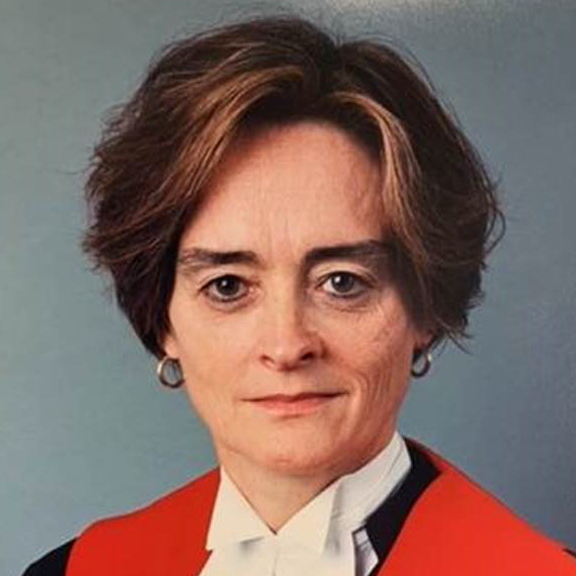 Wedge was born in Saskatoon and attended USask, where she earned a Bachelor of Arts (Honours English) in 1974 and a Bachelor of Laws in 1980.  She is also a graduate of the Saskatoon Pony Club (1968), which she credits with her later success as an equestrian. While attending USask, she was a member of the Canadian equestrian team, and was part of the team that won gold at the Pan-American Games in 1971, placed sixth at the 1976 Montreal Olympics, and won gold in the 1978 World Equestrian Championships. She has been inducted into the Saskatchewan Sports Hall of Fame, Canada's Sports Hall of Fame, and the Canadian Equestrian Sports Hall of Fame.

She articled and practiced law in Vancouver until 2001, when she was appointed a judge of the B.C. Supreme Court. She has presided over a spectrum of high-profile civil and criminal trials and has served as a guest lecturer for USask's College of Law in the McKercher Lecture Series. She has been a faculty member for programs offered by the Canadian Institute for the Administration of Justice, and the National Justice Institute. Her parents, James and Marian, also graduated from USask. James practiced law in Saskatoon and Marian sat as a provincial court judge and Court of Queen's Bench judge. Her grandfather, the Honourable Emmett Hall, was one of the first graduates of the USask College of Law, and went on to become a member of the Supreme Court of Canada.
ALAN WILDEMAN
(Honorary Doctor of Laws)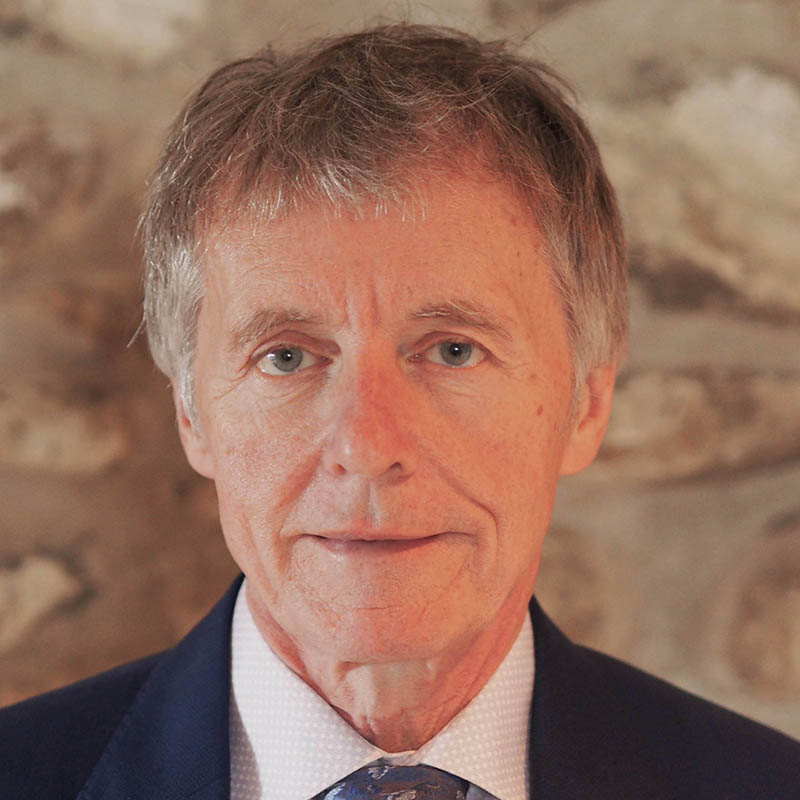 Wildeman was raised in a farm family in Lanigan, Sask. He enrolled at USask in 1971 in the College of Arts and Science and earned his bachelor's and master's degrees in biology. He completed his PhD in genetics at the University of Guelph and was awarded a NATO fellowship for post-doctoral work in France, where he contributed to some of the first studies showing how genes in tumour viruses become activated. He took up a faculty position in genetics at Guelph in 1985, expanding his research interests into agricultural biotechnology, and became vice-president (research) in 2001.

In 2008 he was appointed president and vice-chancellor of the University of Windsor, where he oversaw a major capital renewal of the campus including recognition of Indigenous lands on which the campus is situated. He believed in developing greater university-community partnerships and advocated for the importance of all academic disciplines to society. He retired in 2018, and currently serves as chair of the Board of the Chatham-Kent Health Alliance hospitals, and of the Board of the Centre for Biodiversity Genomics. He received the Queen's Diamond Jubilee Medal in 2013, and the Herb Gray Harmony Award for Multiculturalism in 2017. He credits the faculty and staff in biology at USask for all they did to set the stage for the full life he has led, and is particularly proud of the 2016 Alumnus of Influence Award he received from the College of Arts and Science.
SUSAN ORMISTON
(Honorary Doctor of Letters)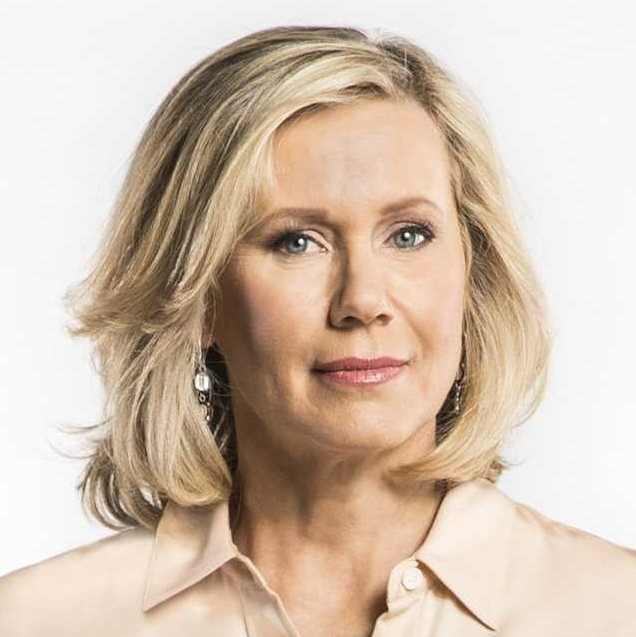 An award-winning journalist and one of Canada's most respected foreign correspondents, Ormiston has sent dispatches from around the world to Canadians eager to understand what's happening in it. In her career spanning 30 years and 30 countries, she has been the CBC's war correspondent on the front lines in Syria, Lebanon, Afghanistan, and recently in Ukraine. She's also captured the folly and majesty of the Royal Family, reported on multiple Olympic Games, and covered giants like Nelson Mandela. As an investigative reporter and host at CTV and as CBC's foreign correspondent in London, Washington and Moscow, Ormiston has been on the front lines of history.

While politics and power dominate news, she has always focused on the people living with the consequences, including her recent coverage in Ukraine. In Canada she's reported from every province and territory, sometimes as witness to our greatest tragedies, like in Humboldt in 2018. A skilled interviewer, Ormiston has probed hundreds of newsmakers, from Bill Clinton to Vladimir Putin, and from Celine Dion to Sting. Ormiston's reporting has earned her many honours including London's Foreign Press award, an international Gracie for reporting on women, and multiple Canadian Screen Awards including Best Reporting (Afghanistan), and for live reporting on CBC's The National during the protests after George Floyd's murder. Ormiston earned a bachelor's degree in journalism with honours from Carleton University, but she nurtured her ambition growing up in Saskatoon and graduating from Evan Hardy Collegiate, and remains a proud prairie woman.
NICHOLAS J. CARINO
(Honorary Doctor of Science)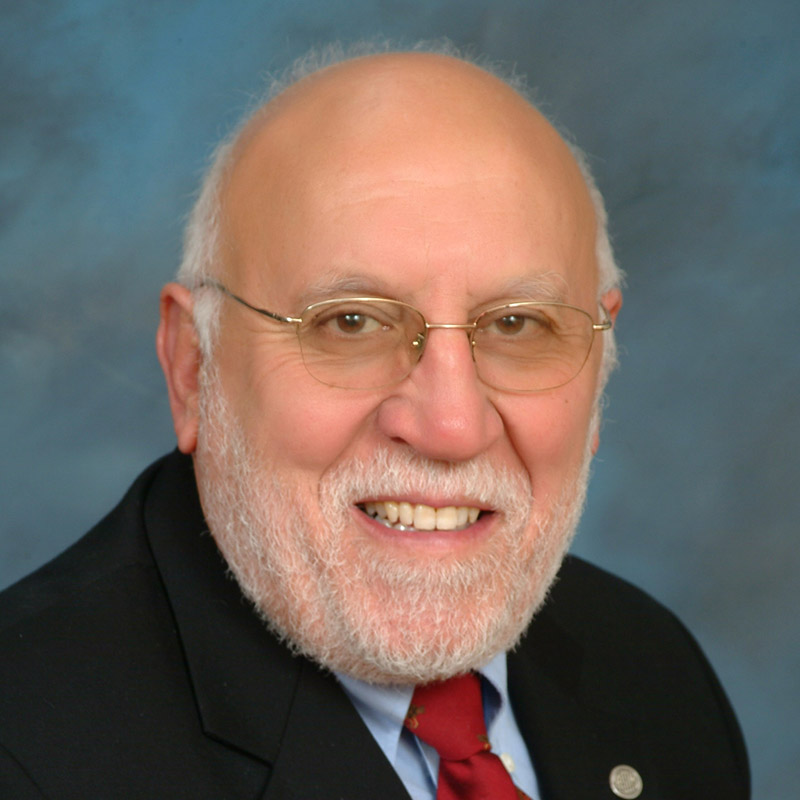 Carino was born in a small village in the region of Campania in southwestern Italy. His family emigrated to the United States and settled in a suburb northeast of New York City. Upon graduation from New Rochelle High School, he was admitted into the College of Engineering at Cornell University in Ithaca, N.Y., where he earned bachelor's, master's, and PhD degrees in structural engineering. While a graduate student, he joined the Cornell Rugby Club, and remained an active player with other teams until he hung up his boots at the age of 64.

Carino was an assistant professor at The University of Texas at Austin, where he received awards for teaching excellence and was the faculty advisor for the university's first concrete canoe team. Subsequently, he became a research structural engineer at the National Institute of Standards and Technology (NIST), in Gaithersburg, Md., where he performed research in concrete technology and participated in investigations of the causes of major construction failures. He retired from NIST after 25 years of service. Carino is a Fellow of ASTM International and an Honorary Member of the American Concrete Institute. He received numerous awards for his accomplishments in research and standards development in support of the construction industry.