The task force, comprised of Indigenous members, is focused on ensuring Indigenous peoples are hired for positions created for Indigenous peoples and for Indigenous programming, funding, and scholarships at the university.
Planning for the task force began in 2021 with focused work commencing in January 2022. It was led by USask's Office of the Vice-Provost, Indigenous Engagement.
"These experiences in Canada and beyond made it clear our university needed to advance on our review of how we will support Indigenous membership/citizenship verification with documentation," said Provost and Vice-President Academic Dr. Airini. 
"We recognize that Indigenous peoples have the inherent right to self-determination and self-government," said Airini. "The conversation about Indigenous membership/citizenship verification must be led by Indigenous peoples at the University of Saskatchewan and external Indigenous partners representing communities. We are truly grateful for the advice and leadership helping us understand better and move forward respectfully."  
There is also an advisory circle that sits on the outside of the task force. This advisory circle is a non-voting group and is comprised of representatives from across the university. Their role is to advise the task force on how the policy might impact existing university processes.  
"Having a formal dialogue around Indigenous membership/citizenship verification with documentation is complex, but it is vitally important," said Dr. Angela Jaime, Interim Vice-Provost, Indigenous Engagement, and chair of the task force. "With recent events, the university has been in the spotlight, and many will be watching and waiting to see how we respond. We also know that this has been a tremendously difficult time for Indigenous faculty, staff, and students. We must make space for healing and action."
"The dialogue with Indigenous leaders, scholars, students, faculty, and community members has been rich and inspiring and at times difficult. Therefore, as we work toward solutions and act in response to these issues, we need to ensure that any action we take comes from decisions that Indigenous people have made together," Jaime said.
'This is ours of our making'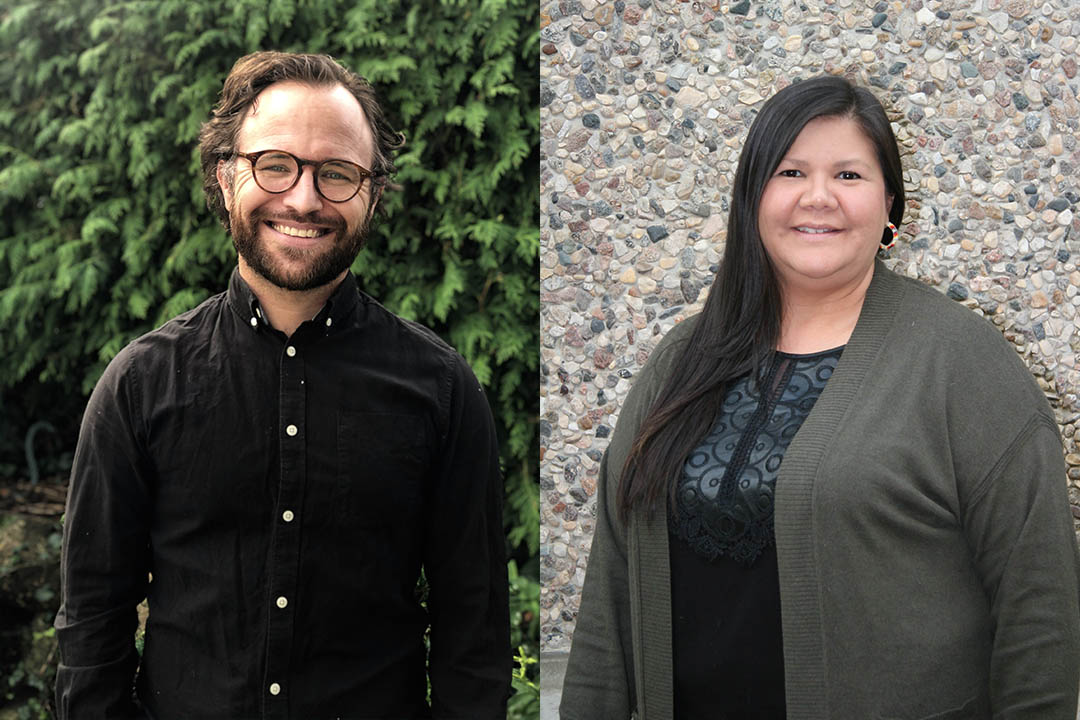 "It was needed," said task force faculty representative, Kurtis Boyer. "Verification has been an issue for a while and I was happy that the university took leadership to address it."
Boyer, who is Michif and a citizen of Métis Nation-Saskatchewan, said because the task force will lead the improvement and development of internal practices and advance truth and reconciliation, Indigenous representation in the policy-making process was vitally important.
"We have guidance from Indigenous community members, we have guidance from Indigenous faculty members, we have guidance from Indigenous staff, and we have guidance from Elders. We have people on this task force that represent a variety of different viewpoints but are all coming together to find that common voice in creating that safe space," he said. "This is ours of our making."
The end goal of this task force is to create an accessible policy and guidelines for the university to follow when it comes to Indigenous membership/citizenship verification with documentation.
"There are spaces that are intended for Indigenous peoples that we have to make sure are available for Indigenous peoples," said task force member Yvette Arcand, First Nations from Beardy's and Okemasis Cree Nation, and director of the Indian Teacher Education Program (ITEP) at USask.
"I think that this shows that our university is honouring Indigenous voices by making sure that we're at the table."
The task force will submit the final policy for approval to the USask Board of Governors' meeting on June 20, 2022.